Our age-old assumptions around working patterns were forcibly shifted by the pandemic, and for many people, they have changed for the better. Most employees now have some flexibility around where they work, with the hybrid working model now being adopted by three-quarters of employers. 
What was once necessary due to the coronavirus is now proving to be very desirable for modern workers, who value the quality of life, access to childcare and health and wellness benefits hybrid working can bring. According to the Office for National Statistics, three-quarters of home and hybrid workers reported an improved work-life balance, with nearly half experiencing better wellbeing. 
At Quintain Living, our apartments are designed to help you get the most out of the hybrid working model. There are social spaces, work-from-home areas, walkable amenities and green spaces in and around our buildings, and with excellent transport links nearby, you can also enjoy a quick and painless commute.
What does hybrid working mean?
Hybrid working is a flexible model that allows workers to split their time between different working environments, including their homes, offices and coworking spaces.
Many organisations apply a structured approach to hybrid working, for example, three days in the office and two days working from home every week. However, others can be more flexible and give their employees complete autonomy to choose where they work and when.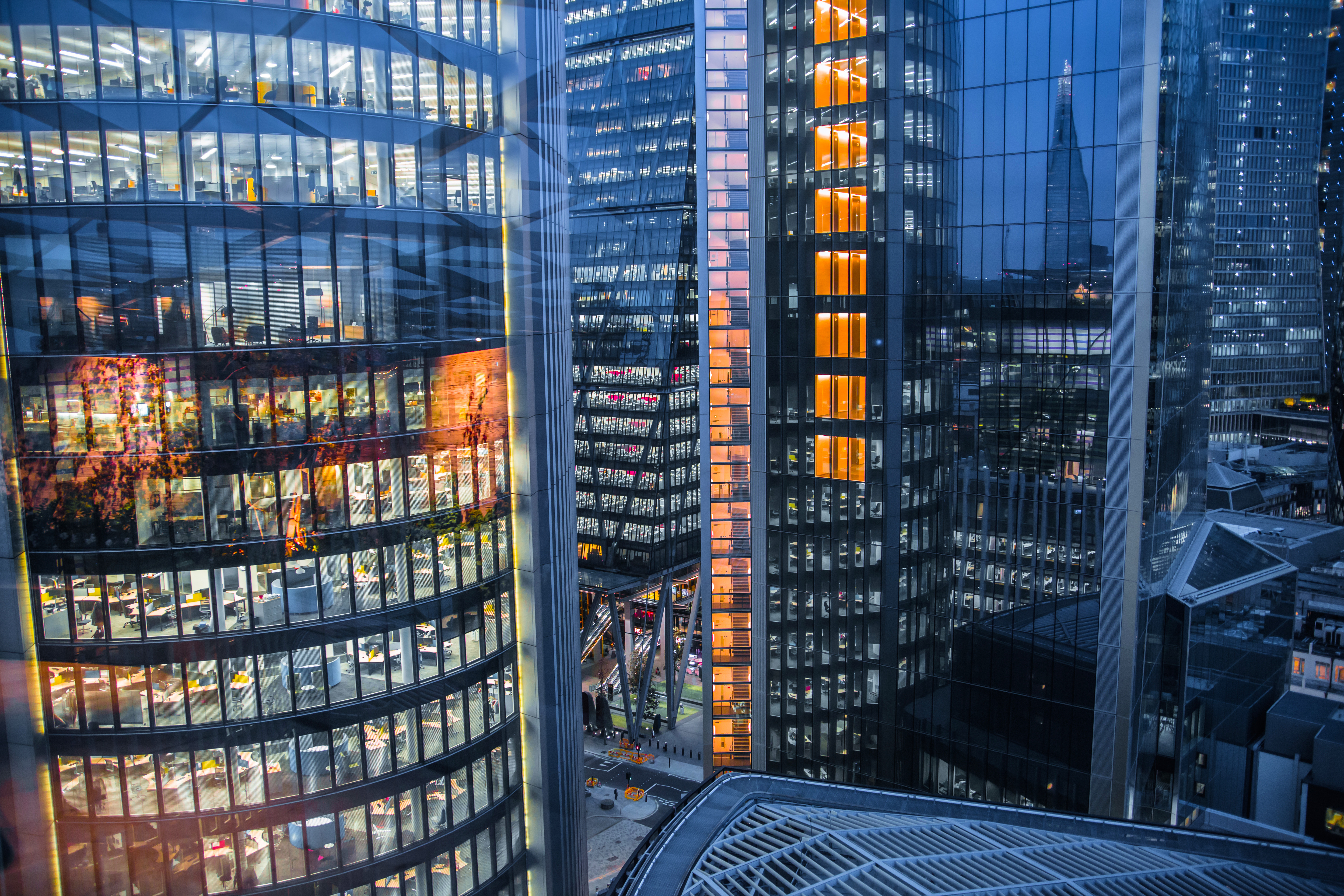 The hybrid working model explained
A lack of flexibility and autonomy has long been thought of as one of the leading causes of worker burnout. Hybrid working, in many ways, is the antidote to that. As a working practice, it puts trust in employees and allows them to change the way they see the 9-5. 
It allows them to manage their own time and productivity and gives home and work life equal priority. With the flexibility that hybrid work brings, work can be fitted in around life commitments, such as childcare, and it reduces the time and money wasted on the commute. Importantly, hybrid workers also report being more productive and happier with their work, as they're valued beyond the act of merely showing up. 
What are the benefits of hybrid working? 
Work-life balance
Whatever study you chose to look at, there's one benefit of hybrid working that always seems to come out on top. What employees value most from hybrid working is the ability to fit their life and their work together in a way that works for them. This can reduce stress, help prevent burnout and generally make them happier. 
The reality for most workers is that work leaks into their personal lives, but it rarely happens the other way. Hybrid working helps to redress that balance. You can think of it like this: It's a lovely day outside and you have the freedom to grab a coffee and soak up the sun or try one of the many running routes around the Quintain Living apartment buildings. You can even hit the roof terrace or gym. It's okay, you can finish your work later on when you're feeling fresh. 
Variation in your working day
Hybrid work doesn't have to be just home or office-based. You have the freedom to work from a variety of locations. Many businesses are choosing to set up regional hubs closer to where people work, while coffee shops and coworking spaces can also provide variation in terms of the working environment and are less isolating than working from home. 
At Quintain Living, we know that productive work-from-home space is important, which is why there are desks, large windows that let in plenty of natural light and free, superfast Wi-Fi in every apartment. However, that's just the start of it. There are also lots of communal and private WFH spaces in our buildings. As an example, Canada Gardens has a library, clubhouse, rooftop terrace and even bookable office sheds, so you can work from an area that suits you.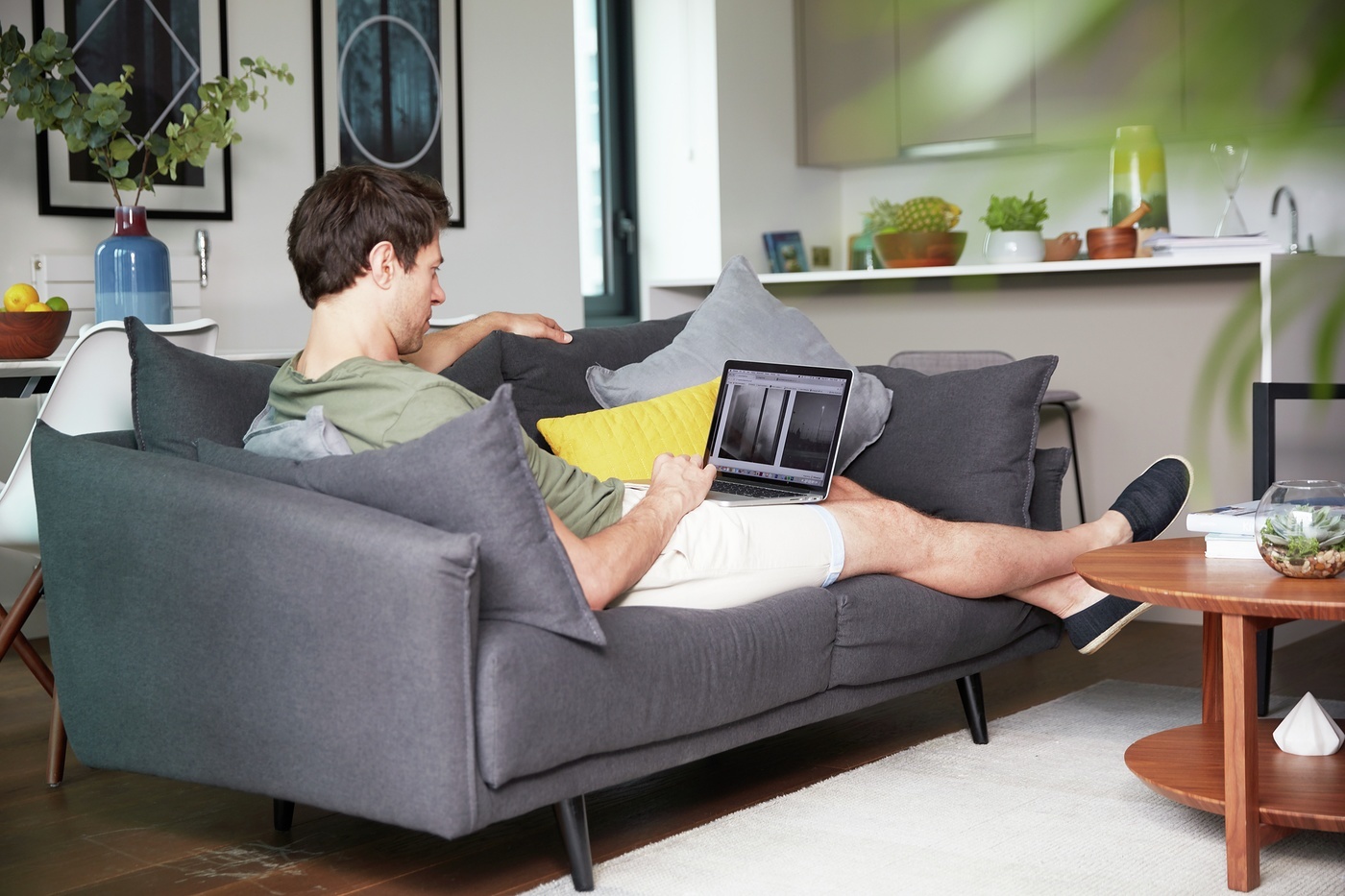 Increased productivity
One of the most compelling benefits of hybrid working is the increase in productivity, which is being reported not just by employees but also by their bosses. Research from the CIPD found that 41% of employers believe that hybrid working has increased their organisation's productivity, compared to just 18% who said that productivity had fallen.
Really though, it's hardly surprising that hybrid workers are more productive. The added flexibility allows them to work to their strengths, which can provide a boost to productivity. For example, teams can come together in the office to collaborate, communicate and be creative, but they can retreat to the peace and quiet at home to take on deep-focus tasks, without the distractions of an office setting. 
Lower costs
Before the pandemic, the average UK commuter was spending 10% of their salary, equivalent to £2,605, on train tickets each year. In the current cost-of-living crisis, that kind of expenditure isn't sustainable without significant pay rises some employers may be hesitant to give. 
Hybrid working can reduce the burden of commuting costs and also help employees better accommodate their childcare needs. Without the commute, parents have more time in the mornings and evenings with their children and spend less of their salary on childcare. There's also a cost benefit to employers, with businesses able to downsize their office premises and reduce their rental costs.
West London transport - our transport links
A key part of hybrid working is that you travel to the office some of the time, maybe a couple of days a week. And to do that without having an impact on your work-life balance, you need a quick and inexpensive commute. That's where your local transport links come to the fore.
Hybrid and office-based workers at the Quintain Living apartments in Wembley Park have the benefit of three train lines, all within easy reach. 
The Jubilee Line stops at London Bridge and Canary Wharf and can whisk you to the West End in just 18 minutes. 
The Metropolitan Line transports you to Central London in just two stops, and Farringdon and Liverpool Street take less than 30 minutes with no changes. 
The London Overground from Wembley Park connects you to major travel hubs including King's Cross, Waterloo, Paddington and Clapham, all in under half an hour. 
Enjoy the benefits of hybrid working
A Quintain Living apartment in Wembley Park can help you achieve the perfect work-life balance. Whether it's lounges with pods and dedicated WFH rooms, or rooftop space with views across London so you can get a breath of fresh air between meetings, we have everything you need to fully enjoy the benefits of the hybrid working model. 
Find out why a home with Quintain Living is your next adventure - explore our buildings and find your perfect home.