Finding the time to get to the gym is not always easy. The working week, childcare commitments, socialising, the commute and sometimes just the appalling weather can leave your expensive gym membership unloved and underused. But what if you had a gym in your apartment building? Wouldn't that make keeping fit so much easier? 
At Quintain Living, every one of our 10 apartment buildings has its own gym, with memberships included in your rental fees. That means that whether it's first thing in the morning or last thing at night, you can always find the time to work out, let off some steam and get the feelgood factor you need.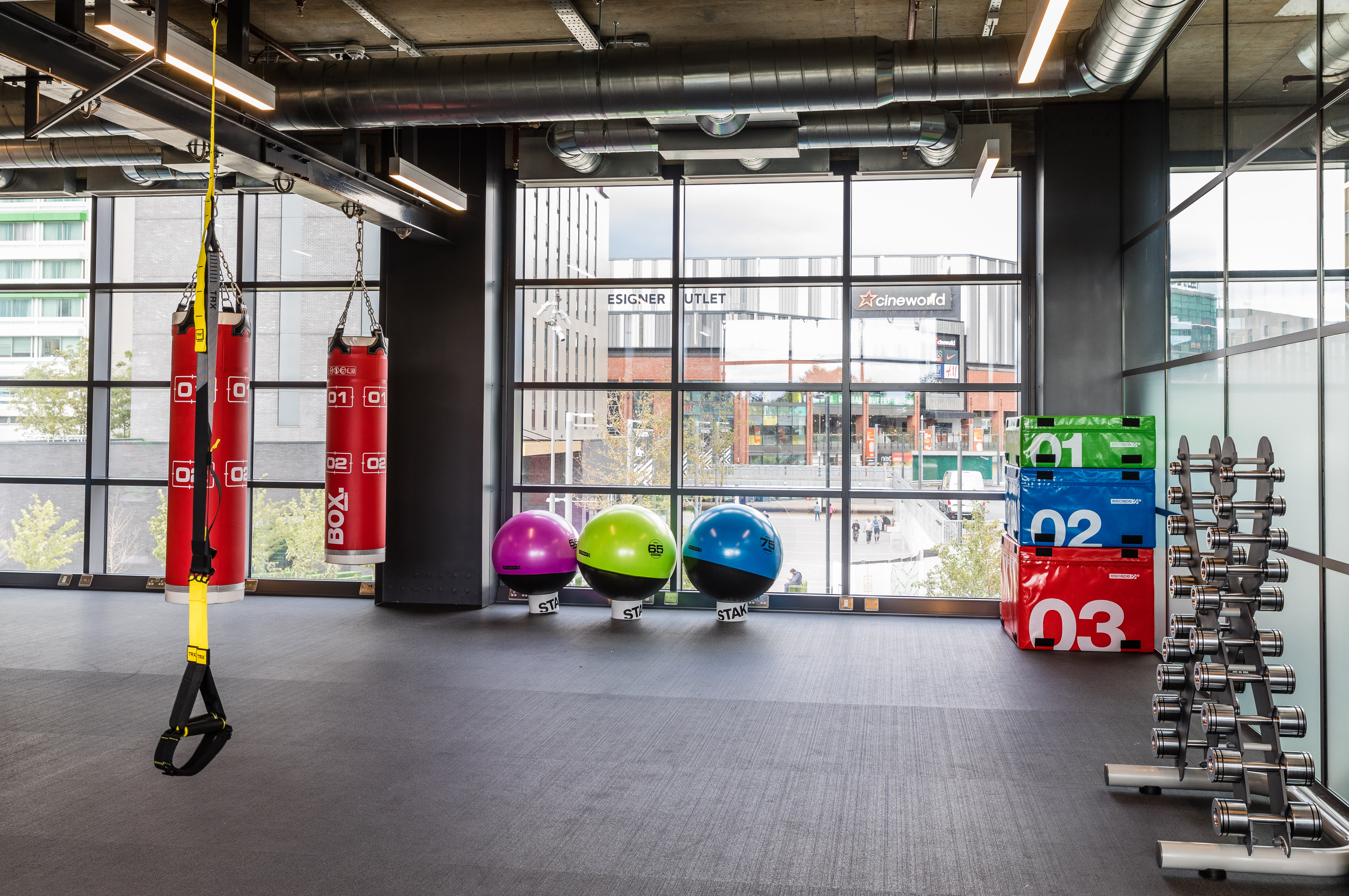 How to keep fit at home with Quintain Living
We all know the benefits of regular exercise, and when you live in one of our apartments, getting your body moving has never been easier. Apartment buildings with onsite gyms are becoming more than just a nice-to-have these days - and with more people than ever working from home, they can provide a boost to your physical and mental wellbeing and some welcome respite at any time of the day.
The benefits of apartments with gyms

It's important to focus on your health all year round. Having an apartment with a built-in gym and gym membership allows you to do that without having to worry about how much you're spending. Other benefits of our in-building gyms include:
They're convenient - You can fit exercise into your daily schedule, whatever your commitments. Even if it's just a quick 20-minute workout, there's no travel time to worry about or getting changed when you get there. Our gyms are open 24 hours a day, so you can wake up, throw on your gym clothes and get moving. 
There's more space - Is there anything worse than being in an overcrowded gym? Off-site gyms typically get very busy before and after work, which can make for an intimidating atmosphere and long waits for some machines. On the other hand, our in-building gyms are only open to the residents of each building, so there's a good chance you'll be the only one using it.
You'll save a few quid - The average cost of gym membership in the UK is £40 a month, but in London, it's more like £60-£70. At Quintain Living, there's nothing to pay, whether you use the gym once a week or twice a day. We find that we help our residents save £480 per year on average with our all-inclusive gym memberships.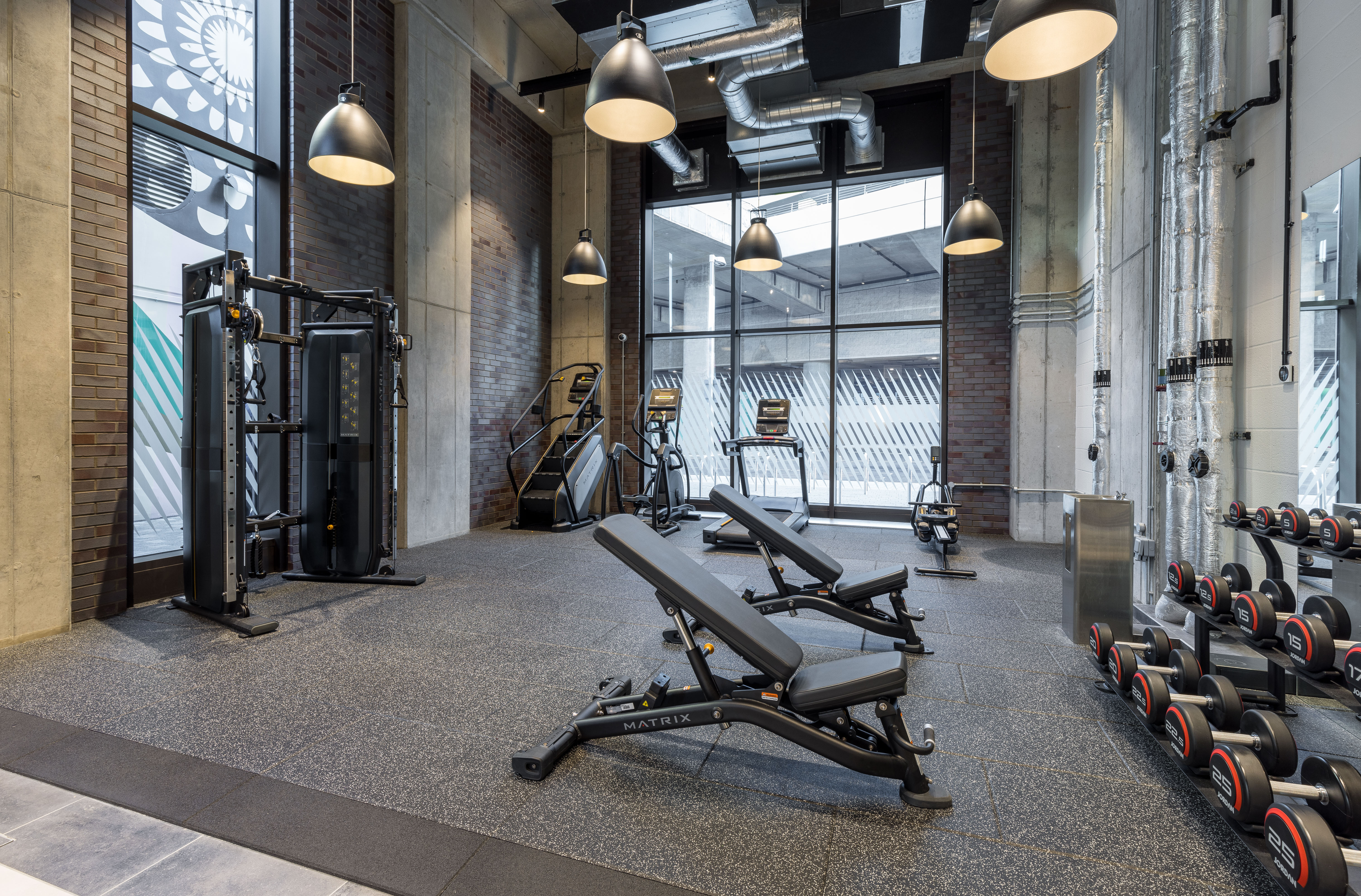 What can you expect from a Quintain Living gym?
If you'd love an apartment with a gym in London, our stylish homes in Wembley Park are difficult to beat. Every building has its own gym and they all have different areas of focus. For example, in our calm and contemporary fitness studio in our Almeda building, the focus is on state-of-the-art Technogym bikes. In our retro, minimalist Beton building, there's a warehouse-style gym designed for strength and endurance training, with free and fixed weights, a treadmill, climber, cross-trainer, Airbike, rowing machine and Concept2 SkiErg. 
The gym in our New York loft-inspired Ferrum building offers views of Wembley Stadium to inspire residents while they use the boxing bags, tread wall, free weights and tyre flip. The gym in the Scandi-inspired Landsby, meanwhile, is flooded with natural light to help residents reach a zen-like state on the treadmills, static bikes and skill and stretch stations.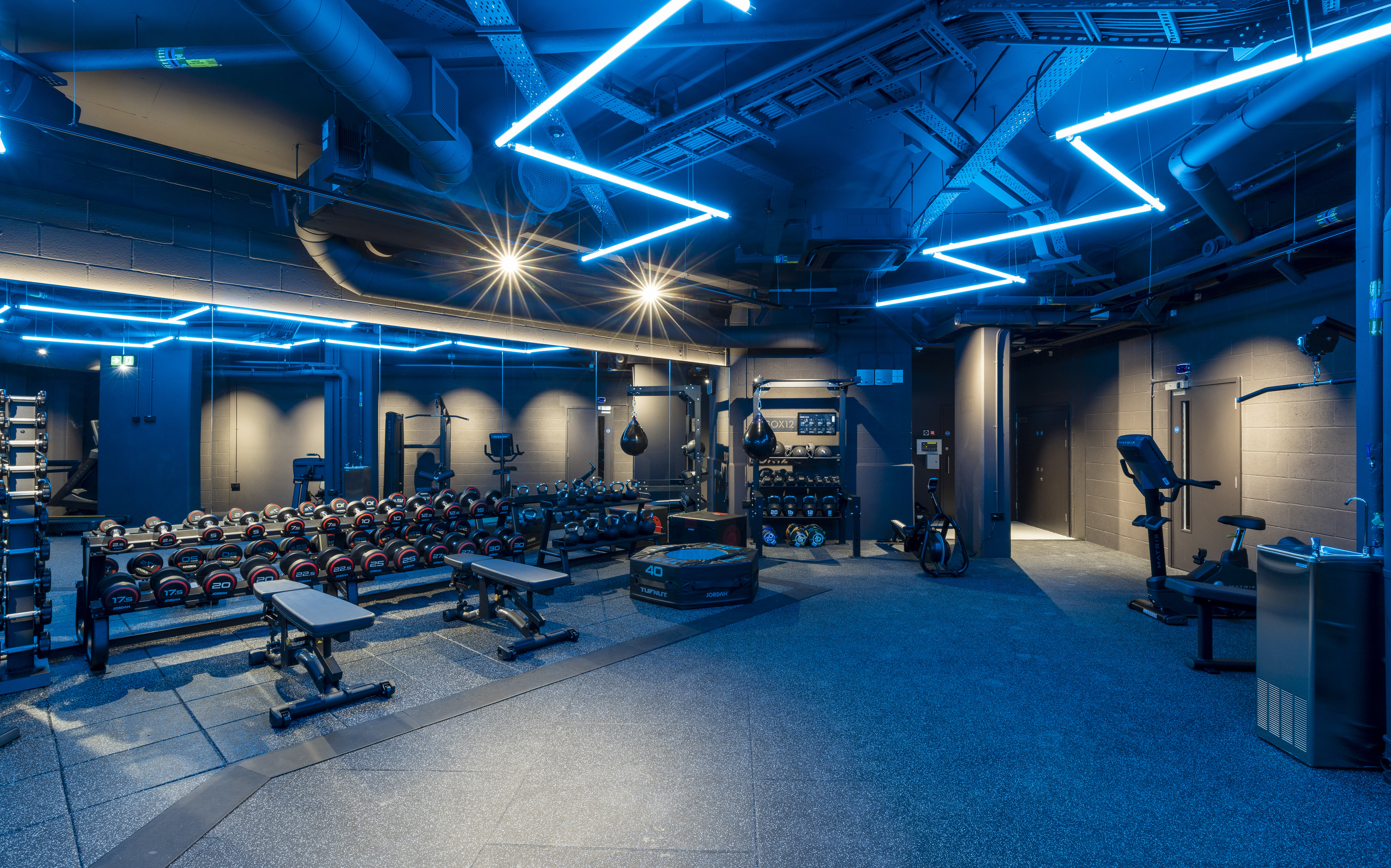 Get moving at Quintain Living
With regular social events, rooftop terraces, work-from-home areas and, now, gyms and fitness spaces in every building, our stylish apartments come with all the modern amenities you need. 
Find out why a home with Quintain Living is more than just an apartment - explore our buildings and find your perfect home. 
Related Articles
14 May 2019: News
Quintain Living Resident Supperclub with Nawamin Boss

- Christmas Special
Cooking reality television to us Brits is just as important to us as any other TV show – with intense finals and all the drama to see which apple pie will win – it's fair to say we love our food. Which is why one of our signature events for our Quintain Living residents is The Supper Clubs. But in true Quintain Living style, these aren't just any supper clubs – they are cooked by the best of reality cooking TV, Masterchef stars of course!
Read article