We all want the best for our kids - and that includes giving them the best possible start in life. Outside of school, one of the best ways to get the little ones active, engaged and making friends is through kids clubs and extracurricular activities. But it can be hard to know where to start when it comes to finding the perfect club for your kid, where they can have fun and truly thrive.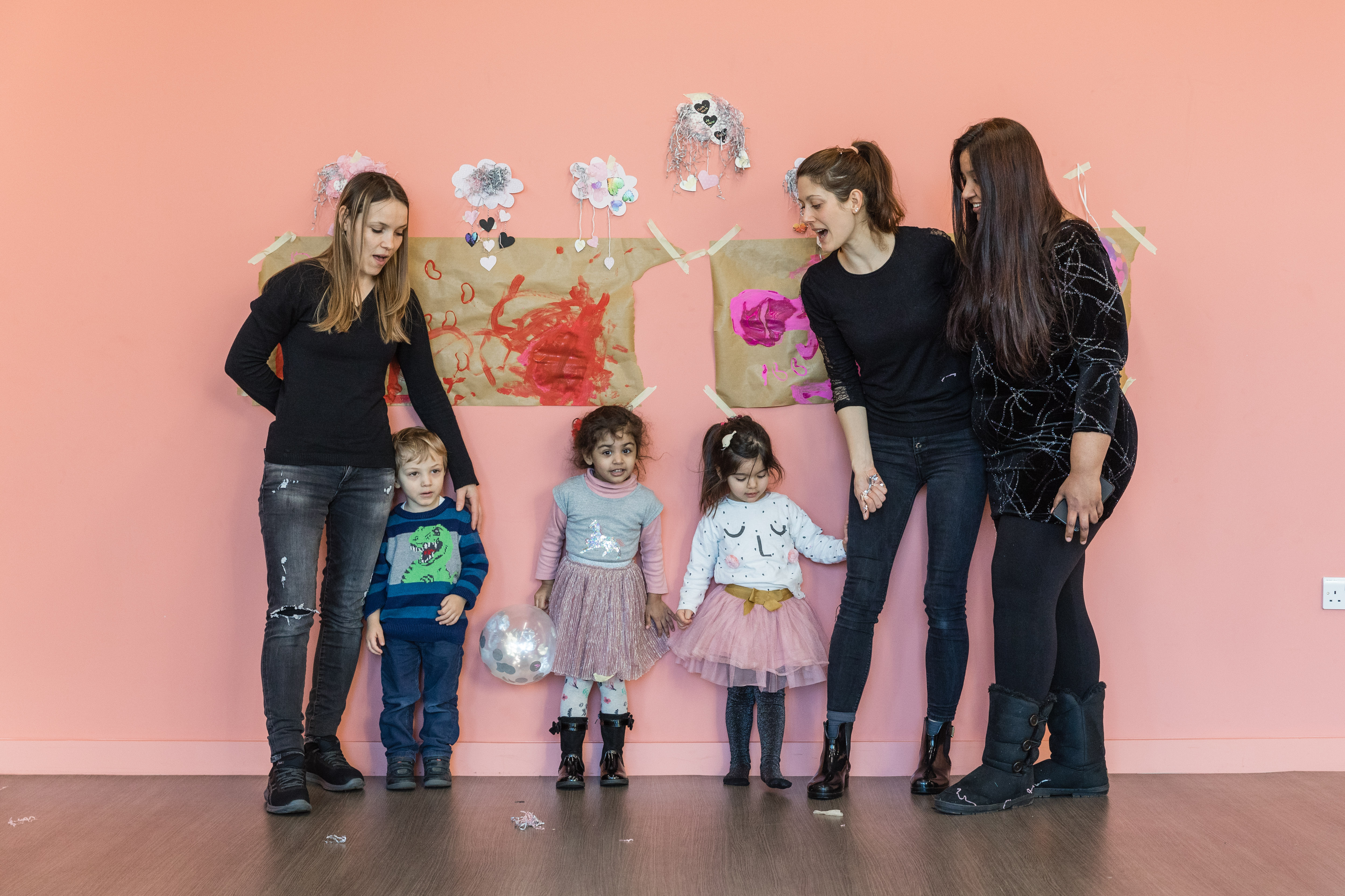 Our favourite kids clubs in London
Fortunately, West London is one of the best places for finding activities that will keep your children engaged for hours. There's a reason why so many young families are choosing to move to the area, with Wembley Park in particular becoming a hotspot for parents who want to combine the convenience of city living with the amenities a family needs. 
Here at Quintain Living, we've built up a community of and for parents, with regular events aimed at the kids living in our apartments, and great amenities all within walking distance.
There are so many great activities for kids in London, particularly in and around the Wembley Park area:
Take part in a class at The Yellow community centre
Try a brand new activity at BOXPARK
Run and jump in soft play areas at Partyman World
Have a kick around at a local football club
Join an activities session with other Quintain Living residents
1. Classes at The Yellow community centre
At the heart of Wembley Park's community is The Yellow community centre, providing classes and activities for people of all ages. For kids, their classes include acting and dancing sessions, plus arts and crafts. Best of all, many of the classes are free, providing a low cost way to keep you and your family entertained. It also means your kids can try something brand new, without you having to pay lots of money to find out if they're going to keep it up.
2. Activities for kids at BOXPARK
One of the best things about living in Wembley Park is having the excellent BOXPARK right on your doorstep. One look at their website will show you a whole host of upcoming events for the young and the young at heart. 
Along with grabbing a bite to eat, kids can try their hand at all sorts of new and fun activities, including minigolf and virtual reality arcades. What child doesn't dream of heading into a virtual world and defending the Earth from alien invaders?
3. Hours of soft play fun at Partyman World
Rainy day? No problem! Why not let the kids blow off some steam at Partyman World's soft play area. There's no need to book in advance, families can just turn up and get ready for a day full of fun and activity. 
It's also perfect for birthday parties, so if you're looking for an easy way to keep the little ones entertained all day long, this is the place for you. And any parent will know just how valuable it is to have your kids ready for a quiet night after a day of running around. 
4. Kids football clubs in London: We Make Footballers
When you think of Wembley, we're betting you're probably thinking at least a little bit about football. It's the home of the beautiful game after all, and all our apartments are just moments away from a breathtaking view of the iconic stadium arch. 
It's also the perfect place to find a club for your footie-mad kids ages four and up. Saturday morning kickabouts with clubs like We Make Footballers can be everything from a bit of fun to the start of a lifelong passion for the sport.
5. Join in with other Quintain Living families
If you want something even closer to home, you'll be pleased to hear we also run regular activities specifically for kids and their parents in our buildings. We're all about building a community of friends and neighbours, and what better way than letting the kids play together? From art classes to treasure hunts, we're always putting on activities that are both fun and stimulating. It might turn out that your child's future best friend is living right next door.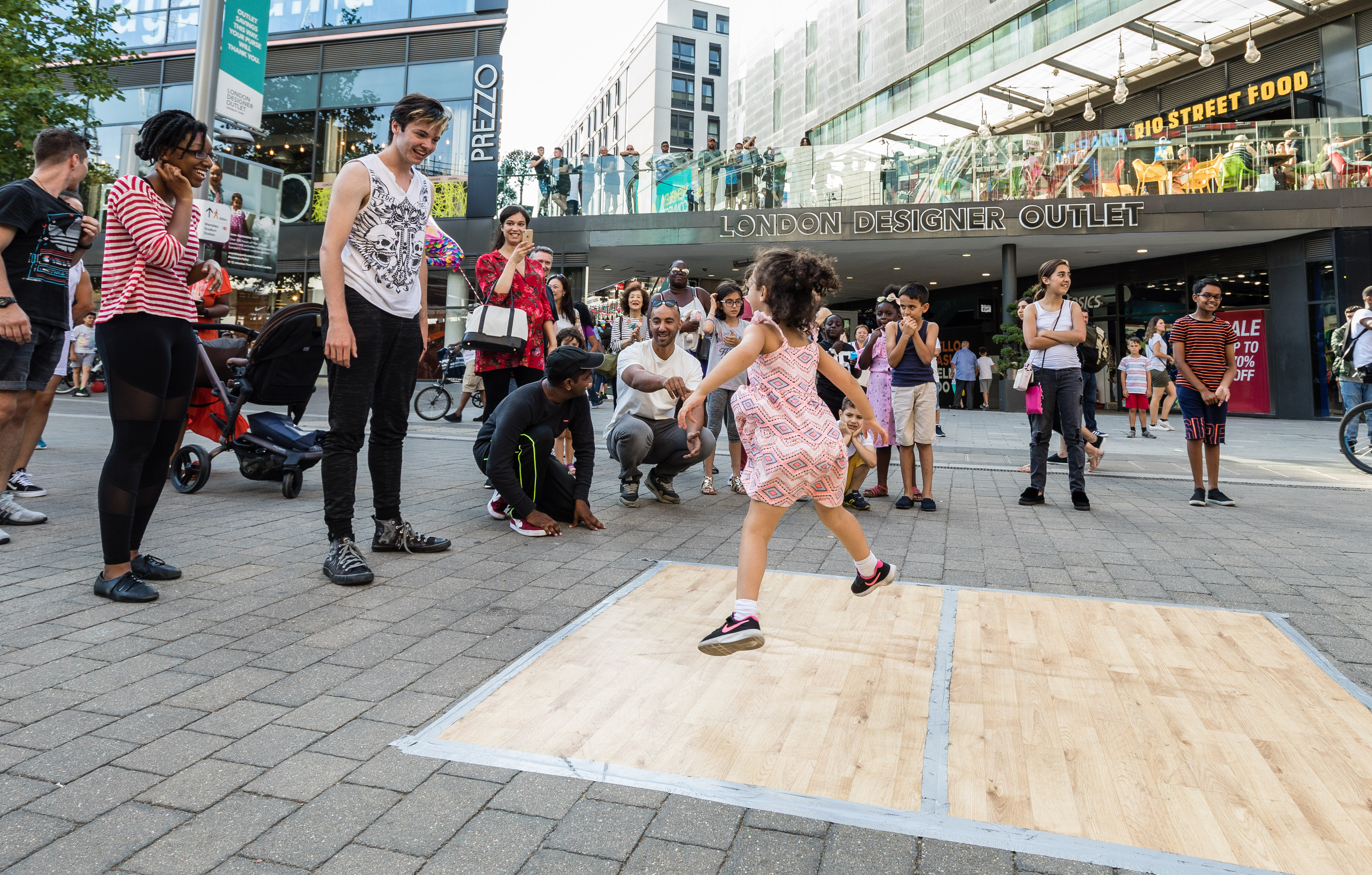 Wembley Park provides parents with the perfect mix of activities, clubs and classes to keep your child busy. And our buildings themselves are known as communities for young families, where you'll find friendship for you, your partner and your little ones in no time. Want to come take a look around? Get in touch here. 
Related Articles
14 May 2019: News
Quintain Living Resident Supperclub with Nawamin Boss

- Christmas Special
Cooking reality television to us Brits is just as important to us as any other TV show – with intense finals and all the drama to see which apple pie will win – it's fair to say we love our food. Which is why one of our signature events for our Quintain Living residents is The Supper Clubs. But in true Quintain Living style, these aren't just any supper clubs – they are cooked by the best of reality cooking TV, Masterchef stars of course!
Read article