We asked MasterChef runners-up Billy and Jack to host our first ever Residents' Supperclub on Friday 13 October, and it's fair to say the evening was a success!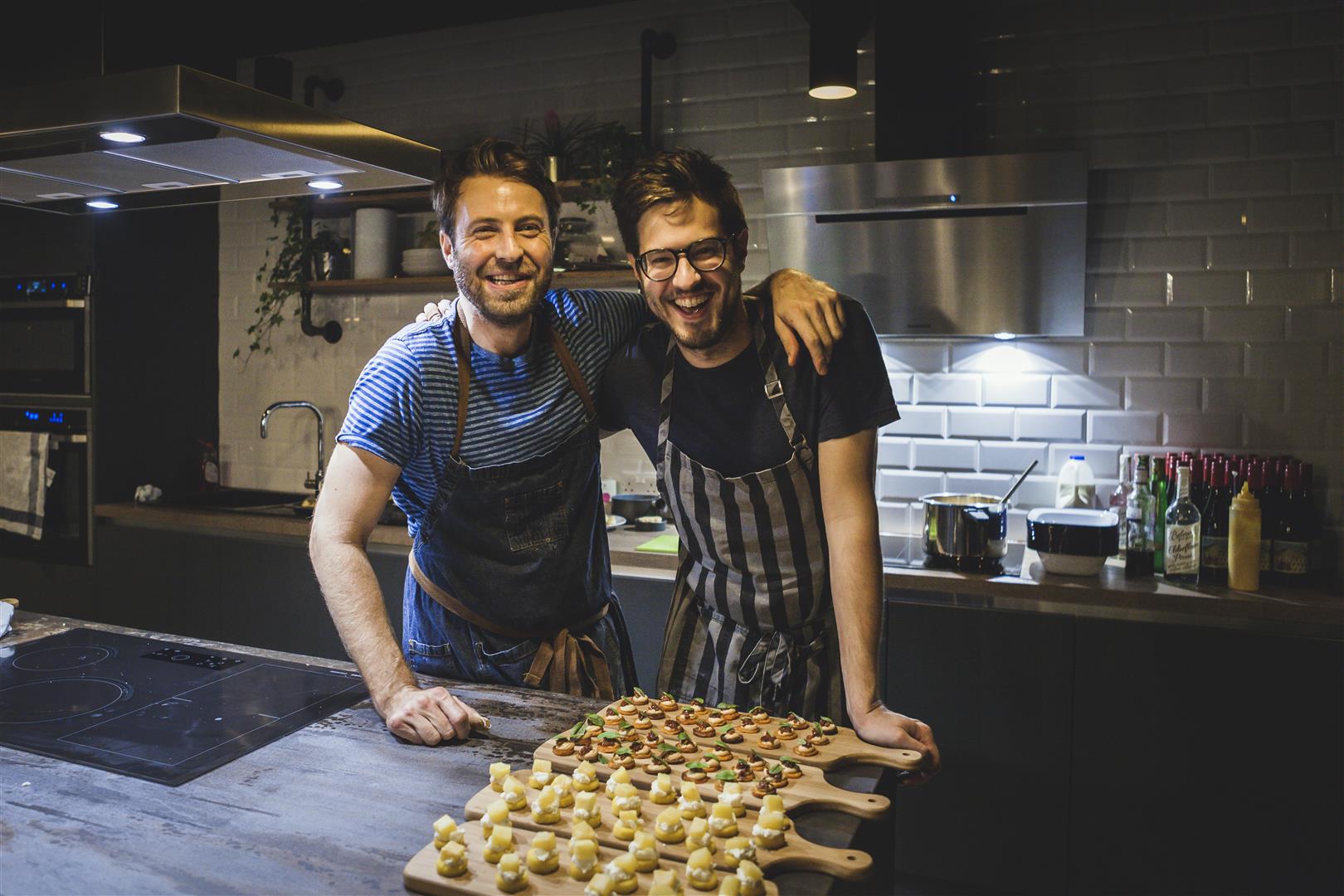 Nearly 35 Quintain Living resident foodies came along to join in the fun, sitting down to a specially prepared three course meal with a few surprises, including a welcome cocktail, canapes and petit fours. All free and on us. The Supperclub was hosted in our brand spanking new Residents' Kitchen in Alto, which can be used by residents anytime or hired out for private events. It was fantastic watching the MasterChef duo work and a couple of residents were so inspired they've hired the kitchen out to host their own dinner party.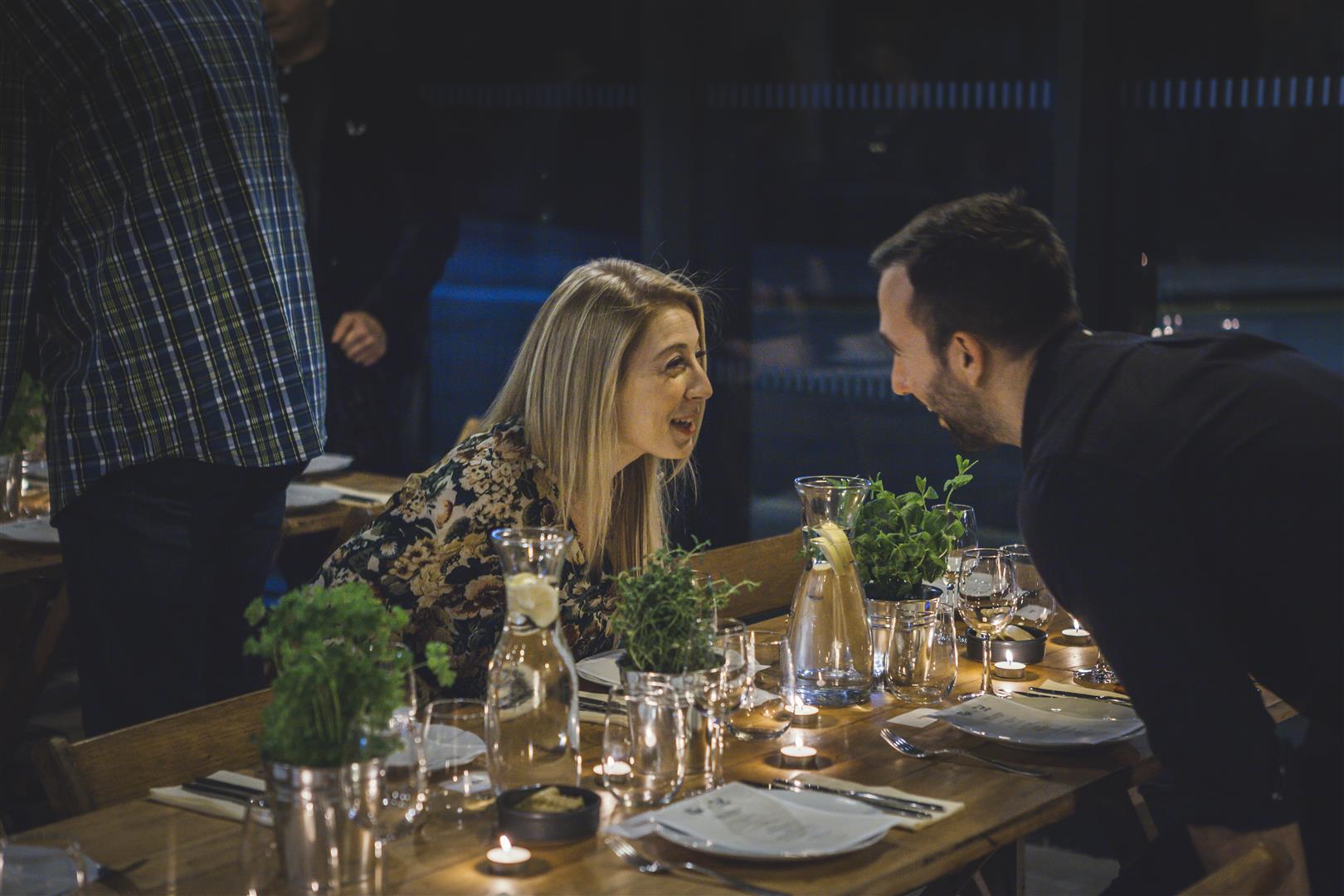 We designed the menu with Billy & Jack to be about "homely" comfort food classics with a twist. The starter was a quirky twist on cauliflower cheese, with spiced roast cauliflower, apple, cheddar and velouté (yes, it was as amazing as it sounds), but personally Billy & Jack had me at "roast potatoes with blue cheese sauce." I'm also reliably told several people went back for seconds of the baked toffee apple crumble, and I can understand why – it was delicious!
Also, it wouldn't be a Quintain Living social without some ticket giveaways. A number of lucky residents won tickets to Weezer and The MTV Music Awards at the SSE Arena, Wembley, as well as a signed cook book by Billy and Jack themselves and also tickets to see Spurs at Wembley Stadium.
Leyla from The Cutlery Chronicles, a hugely popular food blog, also popped in for the evening as well and you can just click here to see what she had to say.
The night was so much fun – seriously tasty food, great drink and the best of company! So much so a number of residents (armed with a bottle of wine or two) made their way over to the Alto Residents' Lounge and kept the night going for a bit longer.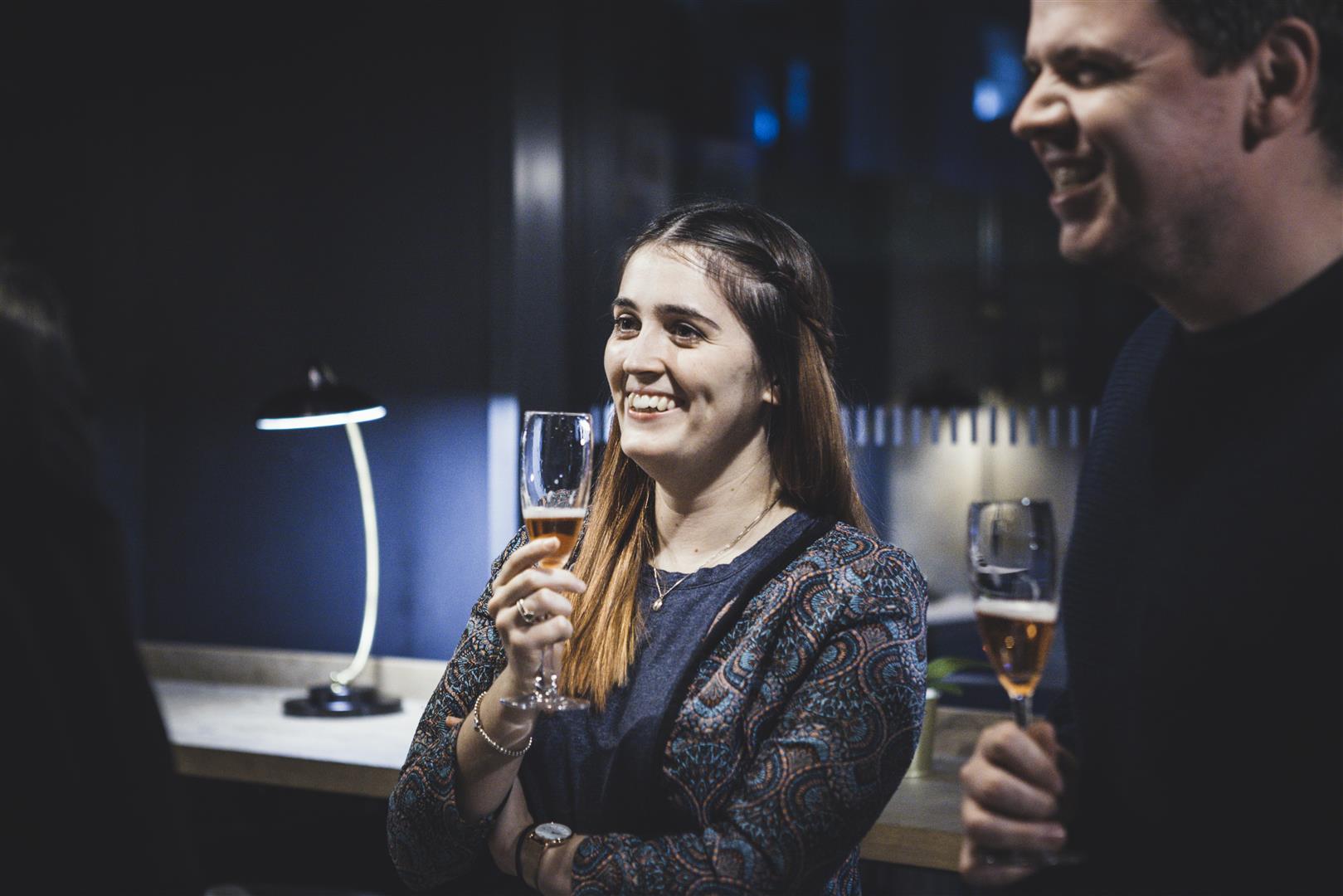 You'll be excited to know that you don't have to wait long for the next Resident Social, as up next we're hosting a Firework Night extravaganza on Alto's roof terrace. On Sat 4 November residents will get the best seat in the house for the Wembley Park Fireworks Display, as well as many of the other displays across the London skyline. Want to join in the party? Just email [email protected] with your name, apartment number and number of tickets needed.
See you there!
Related Articles
14 May 2019: News
Quintain Living Resident Supperclub with Nawamin Boss

- Christmas Special
Cooking reality television to us Brits is just as important to us as any other TV show – with intense finals and all the drama to see which apple pie will win – it's fair to say we love our food. Which is why one of our signature events for our Quintain Living residents is The Supper Clubs. But in true Quintain Living style, these aren't just any supper clubs – they are cooked by the best of reality cooking TV, Masterchef stars of course!
Read article