For such a built-up and dense city, London sure does have a lot of open space. There are plenty of green areas all over the capital, from royal parks to unkempt woodland and just about everything in between. But where are the best parks in Wembley? 
The Wembley area is well known for its iconic stadium and exciting regeneration. Yet, it's also home to some great parks. And we've put together a list of the best open spaces where you can go for an enjoyable scenic stroll and take in some greenery. 
 
Elvin Gardens
Let's start close to home with Elvin Gardens, a two-acre garden square just moments from our Landsby development at Wembley Park. Go for a brisk stroll in the autumn and winter seasons or sit back and catch some rays with a good book during the warmer months. 
With pets welcome at Landsby, residents can make the most of Elvin Garden's space and take their pup for a quick stroll without needing to venture too far. Elvin Garden provides an alternative to Landsby's two rooftop terraces, giving residents some variety for their outside space.
View on Google Maps here.
Barham Park
Soak up the peaceful vibes at Barham Park with its mature trees and walled garden. Located just two miles from the busy A406 North Circular, the green space feels a million miles away from the hustle and bustle and is a great place for some escapism. 
The walled garden is popular with visitors, while the children's play area offers something for the little ones. Even today, the park retains most of its original 18th-century character, and it's easy to see why people flock here for a scenic and peaceful stroll. 
View on Google Maps here.
Fryent Country Park
A popular green space with singles, families and pet owners, Fryent Country Park is regularly referred to as one of the best parks in Wembley. It represents traditional Middlesex countryside, spans 103 hectares and rises to 86 meters. So you can expect to soak up far-reaching views that include clear sights of Wembley Stadium. 
When you're not taking in the views, the park is full of rolling hills and small woods to explore. There's also a nature reserve that's regularly used by local conservation volunteer groups, as well as ponies and 20 ponds dotted around the park.
View on Google Maps here.
King Edward VII Park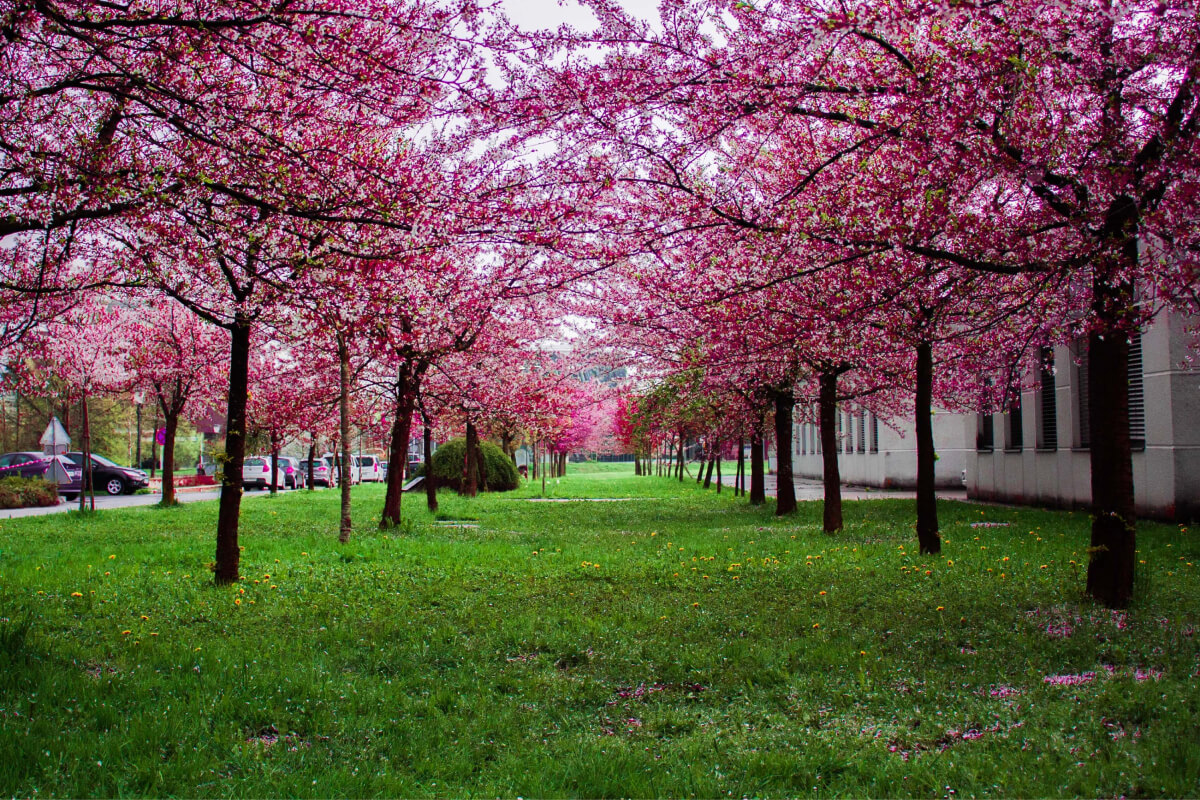 The council initially purchased the land where King Edward VII park sits in 1914 in memory of the late king. These days it's a popular open space that's especially popular for sporting recreation. Head to King Edward VII Park and enjoy a spot of football on the soccer field or tennis on the courts. 
There's also a bowling green and outdoor gym space for fitness enthusiasts, while other benefits include a children's play area and flower garden. The latter is ideal for a scenic stroll to admire the well-laid-out arrangements. 
View on Google Maps here.
One Tree Hill Recreation Ground
One Tree Hill Recreation Ground is a favourite with locals who enjoy the peaceful open space on offer. Named after its initial one tree that sat on top of a hill (and not after the American drama sitcom of the same name), the park features impressive views towards central London from the highest point in the park. 
There are several walking trails, which make One Tree Hill a firm favourite with those who enjoy a pleasant stroll. You'll also find a former adjacent allotment, which has been incorporated into the park and is now recognised as a wildlife area.
View on Google Maps here.
Gladstone Park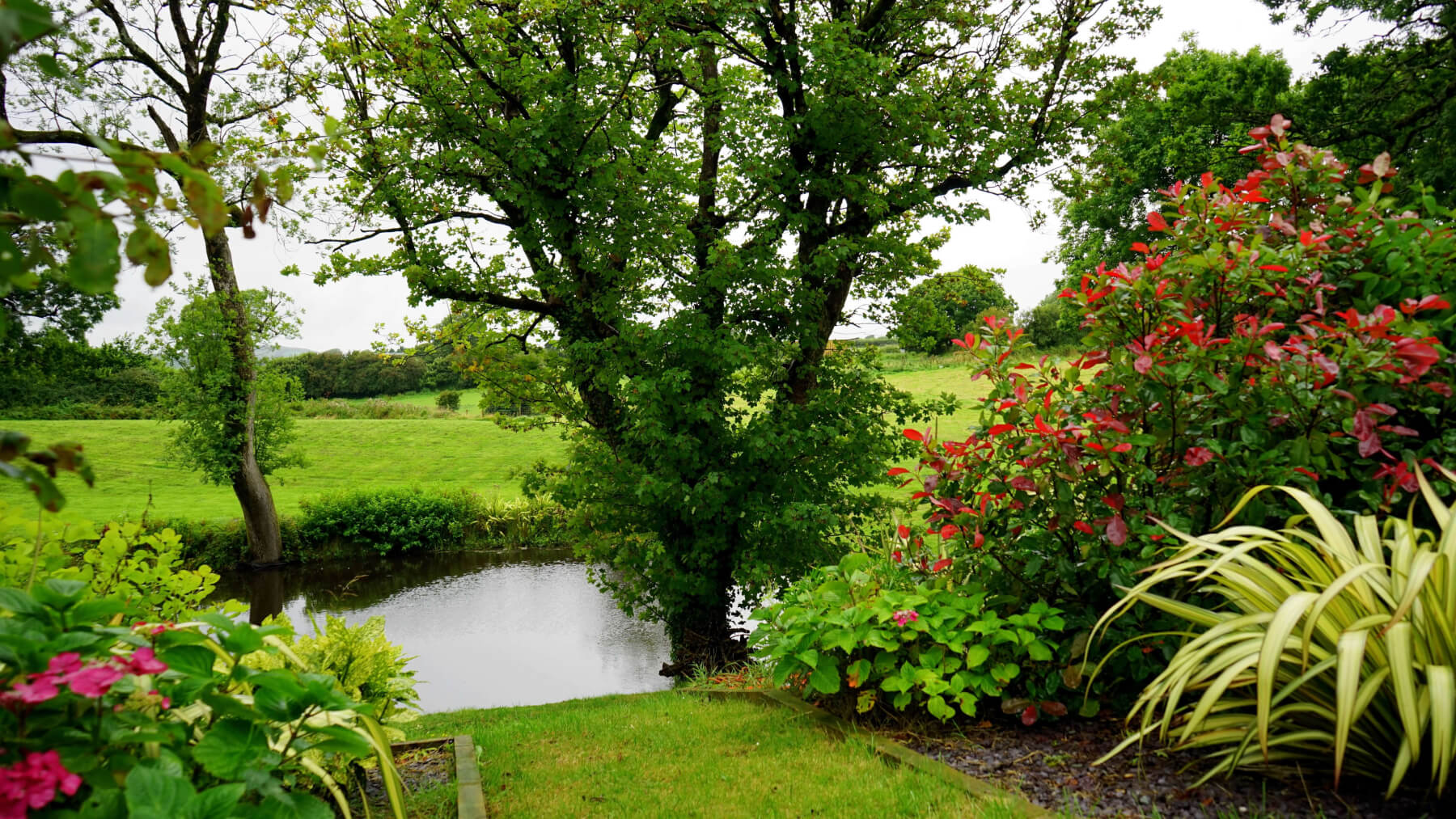 Situated in the Dollis Hill area, Gladstone Park is 35 hectares of relaxing open space where you can enjoy a peaceful wander. As the most used open spaces in the borough of Brent, Gladstone Park is easily one of the best parks near to Wembley and has a Green Flag Award.
Visitors can make the most of a formal garden area with colourful flower arrangements. There's also a duck pond and plenty of walking options if you're looking to add some variety to your stroll. Enjoy a woodland, hedgerows and open ground, all of which change with the seasons.
View on Google Maps here.
Welsh Harp Open Space
Welsh Harp Open Space first opened in 1965 and has since gone to become a popular recreational area. It's located in the NW9 postcode, just a few miles from Wembley, and offers a local nature reserve where you can see all sorts of wildlife. 
Do a spot of bird watching before going on a scenic stroll – then round things off with some water sports. The sailing club offers a range of activities, so you can embrace your inner sailor while learning a new trick or two.
View on Google Maps here.
Northwick Park
Head to Northwick Park, which is one of the best parks in Wembley for sporting activities. The playing fields mean you can enjoy lots of sports, from a frantic game of football to a spot of cricket with its own wicket area. 
The entire parkland sits on a flat surface, which makes it ideal for a casual stroll without any hills to navigate. Go for a slow walk and take in local nature that includes mature trees, well-presented green spaces and a small stream.
View on Google Maps here.
The best parks in Wembley
Sitting on the edge of Middlesex means Wembley benefits from access to plenty of open spaces where you can go for a wander.
And the best parks in Wembley allow you to enjoy everything from scenic greenery to sporting activities, as well as somewhere to walk your little furry friend.
You won't have a problem finding somewhere to take in the local nature whilst you're living in Wembley.