As Christmas fast approaches, everyone here in Quintain Living HQ has definitely been overindulging with one too many mince pies. We definitely need to burn off some of those additional calories in January, so we've compiled a list of handy running routes, all of them kicking off just outside Quintain Living HQ on Market Square. On your marks, get set, goooooo!
King Edward VII Park
Distance: 2.7 miles/ 4.4km
Good for the casual jogger, this route takes in the lovely King Edward VII park, located very close to Wembley Park. It is a fairly flat course, looping nicely around the park and taking you past the football pitches, bowling green and flower garden. If you need a stiffer test with a bit more of an incline, then start your run off on Dagmar Avenue or Wembley Hill Road.
Tokyngton Loop
Distance: 3.4 miles/ 5.5km
Another fairly flat route with a maximum elevation of 51m, this run heads southwest out of Wembley Park over the railway lines and into the quiet residential roads of Tokyngton. This fairly scenic route also takes you through the Tokyngton Recreation Ground and alongside the River Brent before you head home.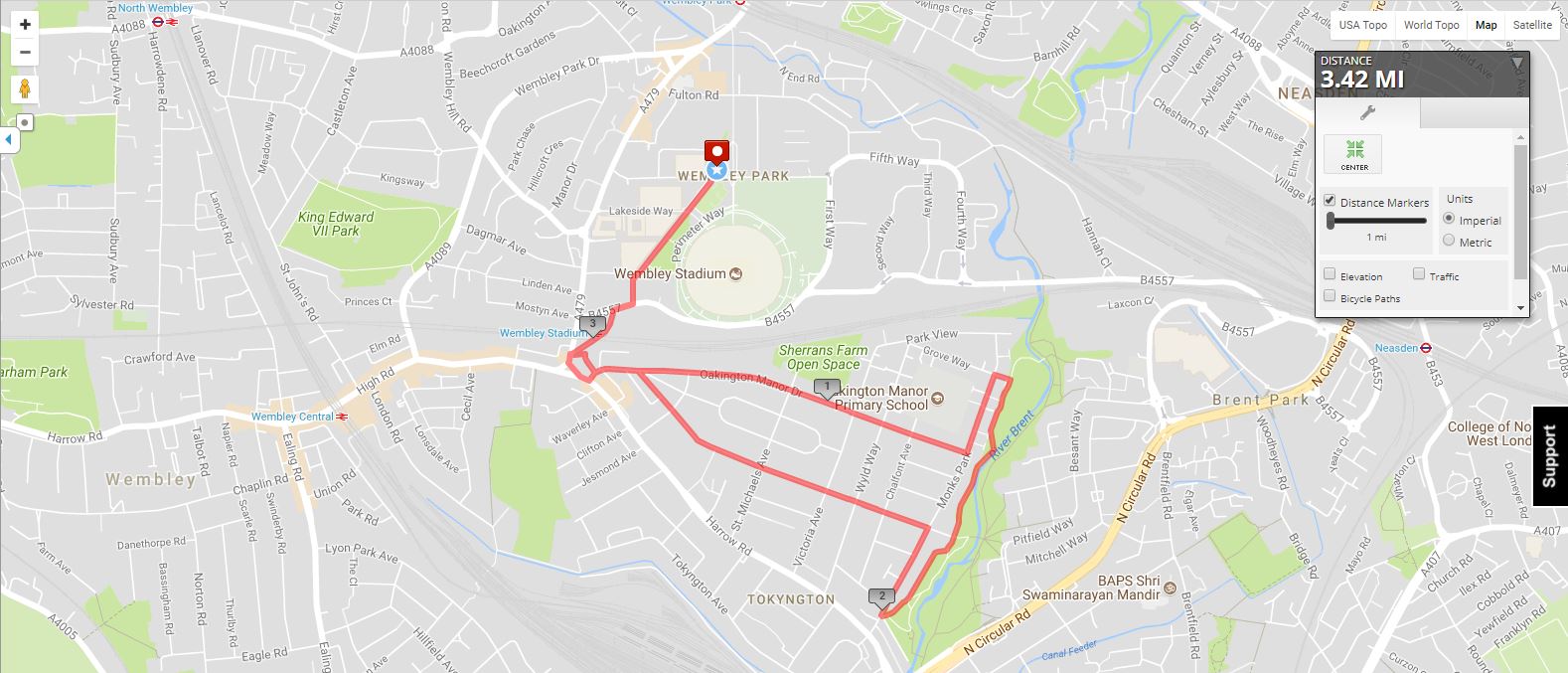 Fryent Country Park Loop
Distance: 4.9 miles/ 7.9km
This designated nature reserve is used by local conservation volunteer groups and a small section of it is even used for grazing ponies! The Park itself covers 103 hectares of traditional countryside and is pretty hilly, with the highest point rising to 86m. Therefore, to stop you getting completely covered in mud, this run takes you through the centre on Fryent Way and then around the park on loop through quiet residential roads.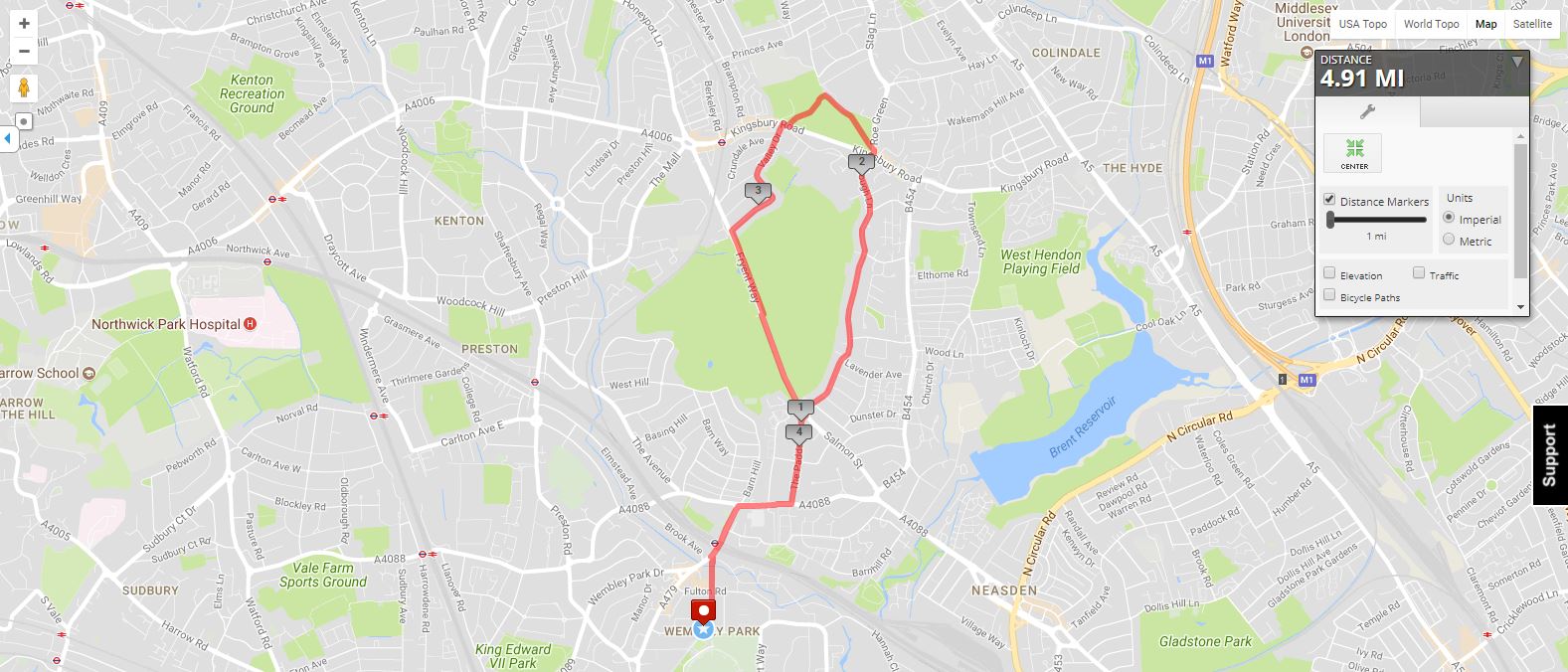 Brent Reservoir
Distance: 6.15 miles/ 10km
Feel the need to run off-road? Simple, take an amble around Brent Reservoir, although you do have to go alongside some fairly busy roads to get there. Once you do though, you go through some peaceful woodland trails and alongside a beautiful oasis of water and greenery as you run alongside the reservoir and you might even spot a number of water birds, including little grebes, willow warblers and ducks (obviously).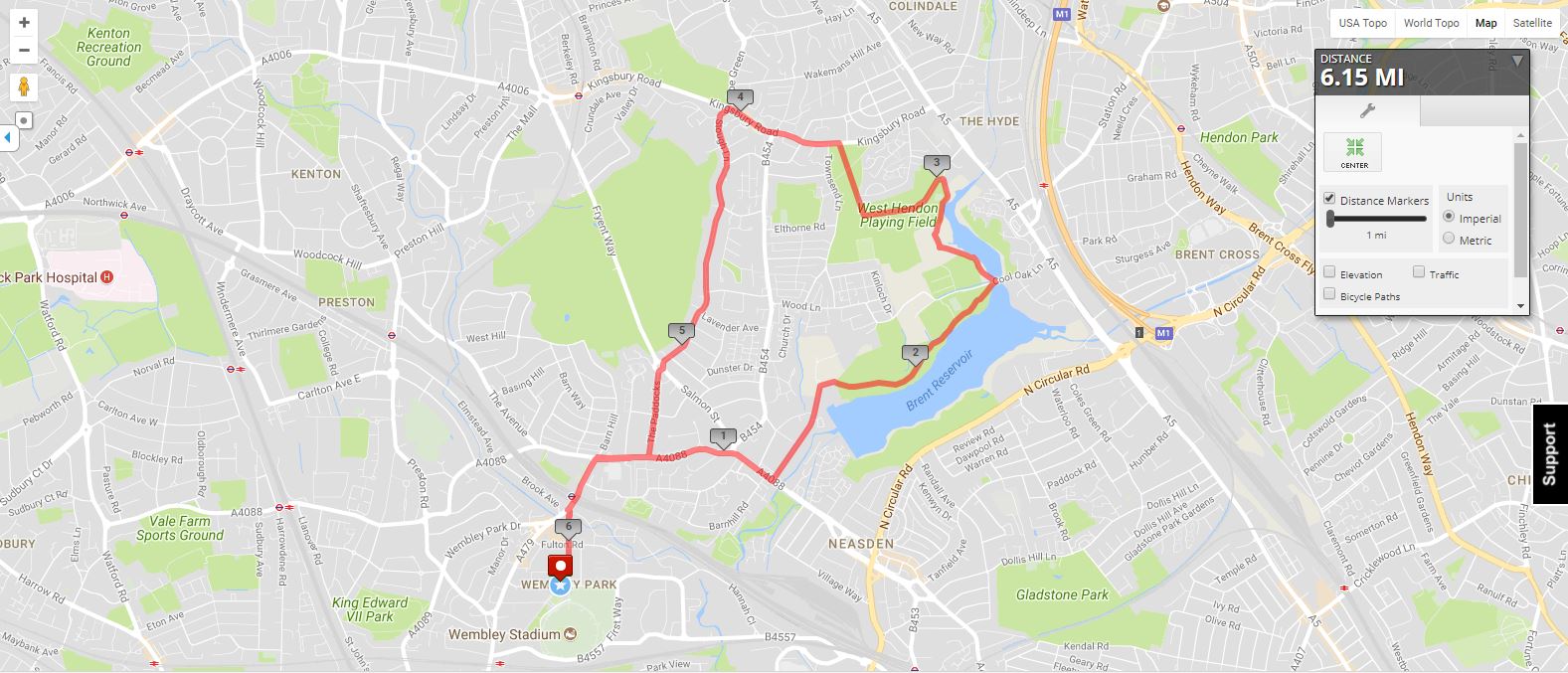 Harrow on the Hill
Distance: 7.75 miles/ 12.4 km
The longest of our five routes, and also one with a 140ft climb, this bad boy is definitely one for when you've had far too much turkey the day before. It takes you right past the famous Harrow School and there's a rather epic view of London to reward you after you've made it to the top of the hill. If you're feeling like you want even more of a climb, then go through St Mary's Church and drop down onto Churchfields.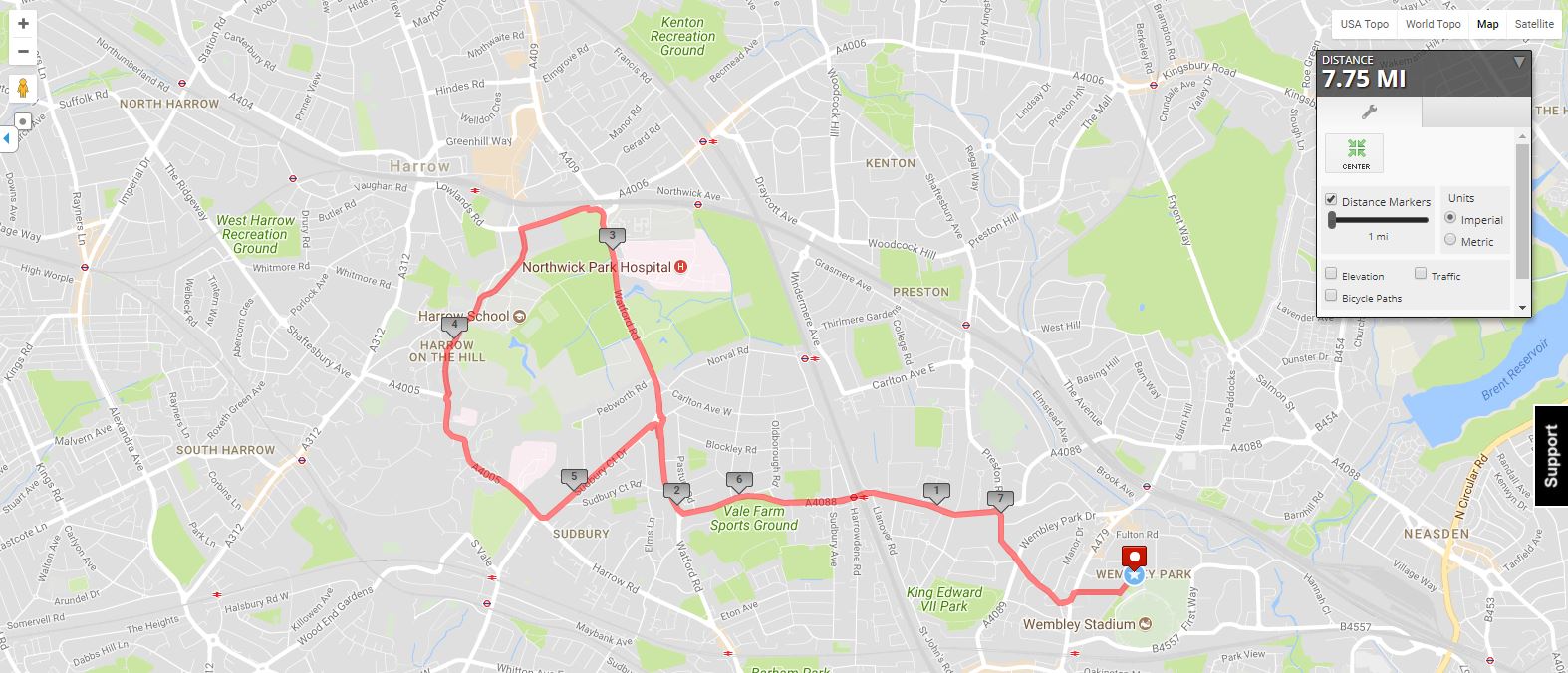 Related Articles
14 May 2019: News
Quintain Living Resident Supperclub with Nawamin Boss

- Christmas Special
Cooking reality television to us Brits is just as important to us as any other TV show – with intense finals and all the drama to see which apple pie will win – it's fair to say we love our food. Which is why one of our signature events for our Quintain Living residents is The Supper Clubs. But in true Quintain Living style, these aren't just any supper clubs – they are cooked by the best of reality cooking TV, Masterchef stars of course!
Read article