London is known for its flourishing green spaces. Hanging out in parks and enjoying landscaped gardens has always been a big part of English culture, which is why we're offering our top tips and tricks on how to create your own garden with limited space. If your apartment has a balcony, you've got all the space you'll need to create a garden of your own.
Creating a thriving garden of your own that will bring you joy throughout the year is easy when you know how to take advantage of your space. In this blog post, we'll guide you through cultivating a lush urban garden of your own and offer tips and tricks to maintaining your healthy green oasis. 
Creating a balcony garden
Loving plants and nurturing them can bring a sense of peace and fulfilment to one's life. Even with the smallest of balcony spaces and a bit of creative planning, you can benefit from the wonders of being around nature by raising your own garden in whatever space you have. Thankfully, the majority of our Quintain Living apartments have balconies, so you can create your own personal green oasis easily. Our buildings are also excellent hosts to communal areas, such as rooftop gardens, landscaped lawns and even allotments - the perfect places to trade gardening tips with your neighbours and get a taste of nature.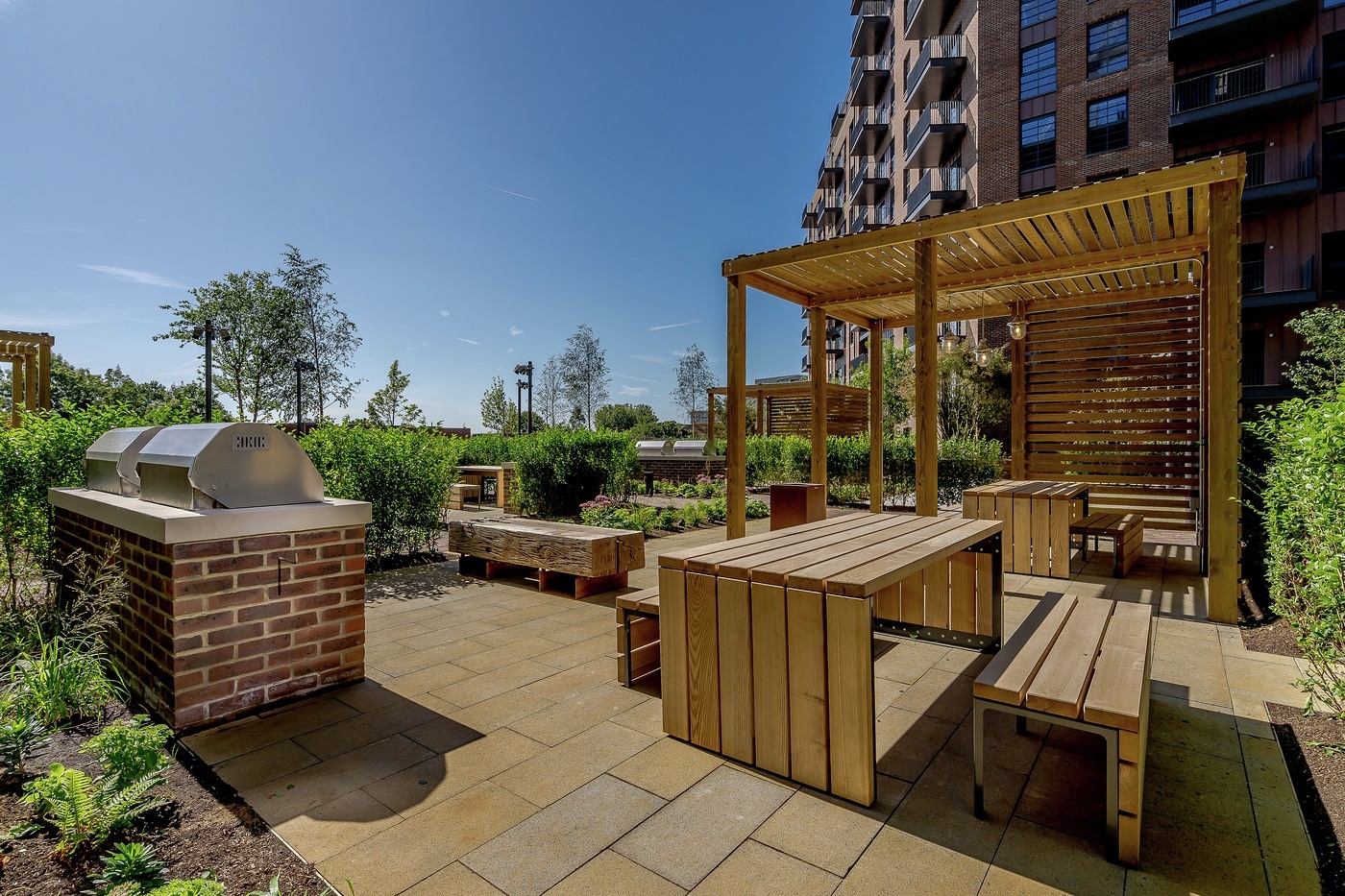 Our outdoor spaces 
At Quintain Living, we understand how important it is for our physical and mental health to spend time surrounded by nature. That's why we prioritised over two acres of beautiful outdoor space as communal gardens for our residents to relax and cultivate community in. With lawns, seating areas, landscaped gardens and a children's play area, there's a place for everyone to enjoy time spent outdoors. 
Our building, Alameda, is a contemporary, calm sanctuary with balconies overlooking the festivities of Wembley Park and a rooftop garden for an outdoor experience only our residents can enjoy. 
If you're a true nature lover, Montana and Dakota are the buildings for you. Interiors robustly inspired by nature with balconies perfect for sipping hot tea on a crisp morning, and bountiful landscaped gardens, these apartments make excellent homes for our outdoorsy residents.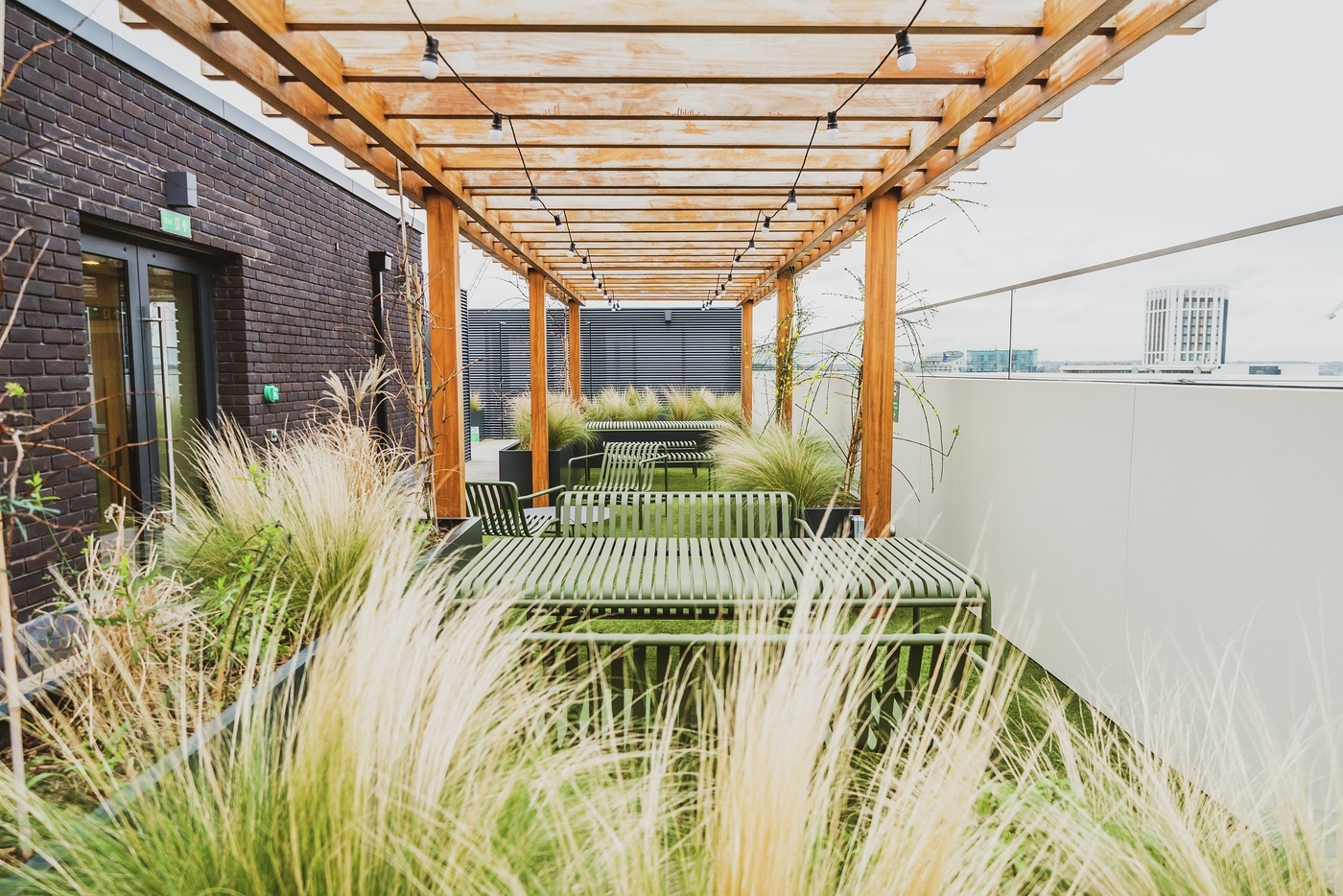 Balcony garden ideas 
To foster a fun and fresh garden of your own, give these balcony garden ideas a try in your own home. 
1. Create a canopy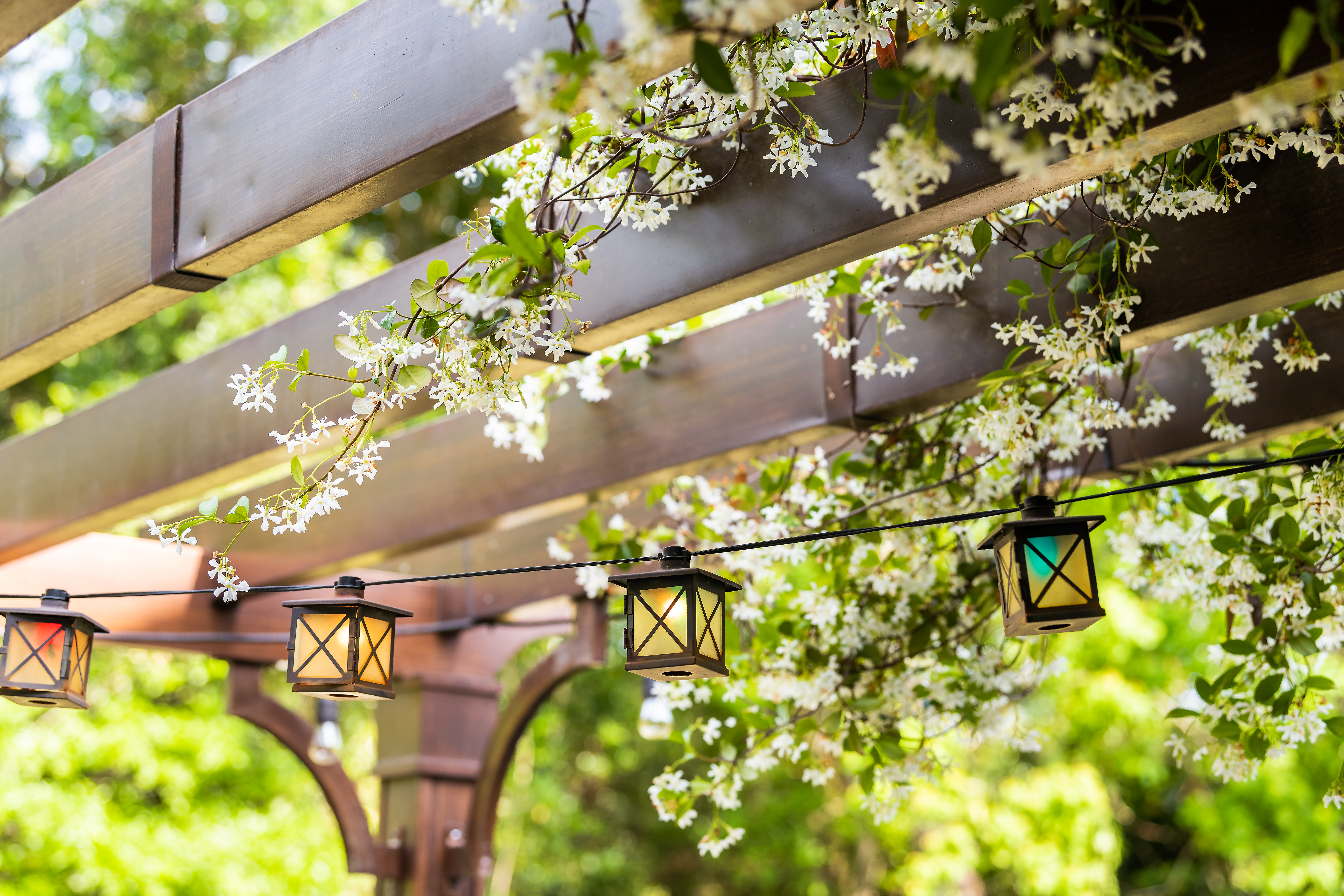 Feeling completely encompassed by greenery can act as a soothing reset for our mental health. Choose crawling plants that will easily climb up a trellis and grow over your balcony railings from a planter, hanging baskets or window boxes, like ivy or sweet pea. With the right plants and mechanics, you can create a green canopy right outside your balcony door.
2. Climb the ladder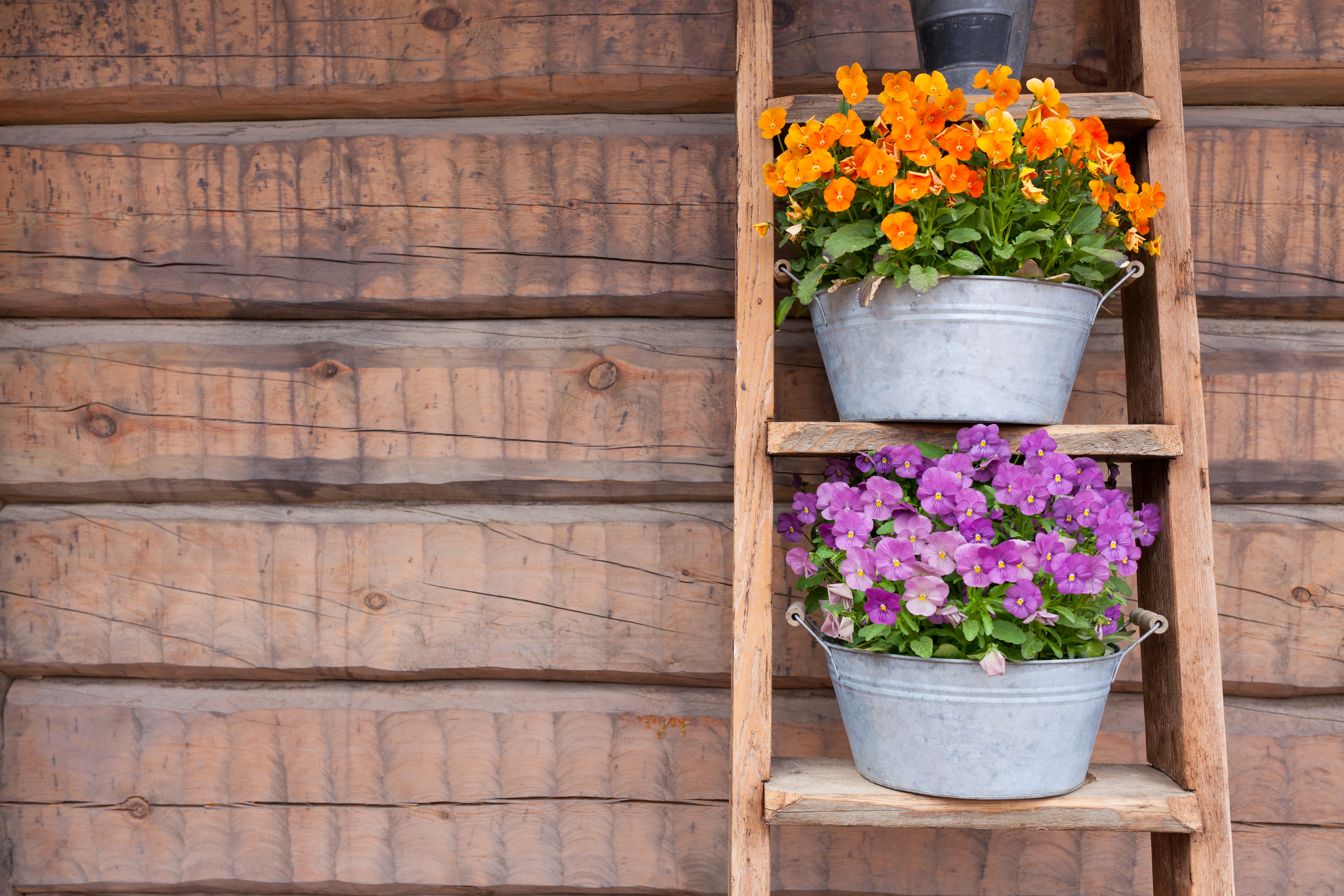 Creating an urban garden is all about maximising the space you have. One easy way to do this is to take advantage of your vertical space by building your garden with ladder shelves. This way, you can layer as many potted plants as you wish, and still have plenty of space to move around (or add more plants). 
Whether you're aiming to make a vertical garden of fresh herbs, like mint and parsley, or climbing plants, like ivy, using a ladder to lift your plants off the ground is the perfect way to make good use of your vertical space. 
3. Make a living wall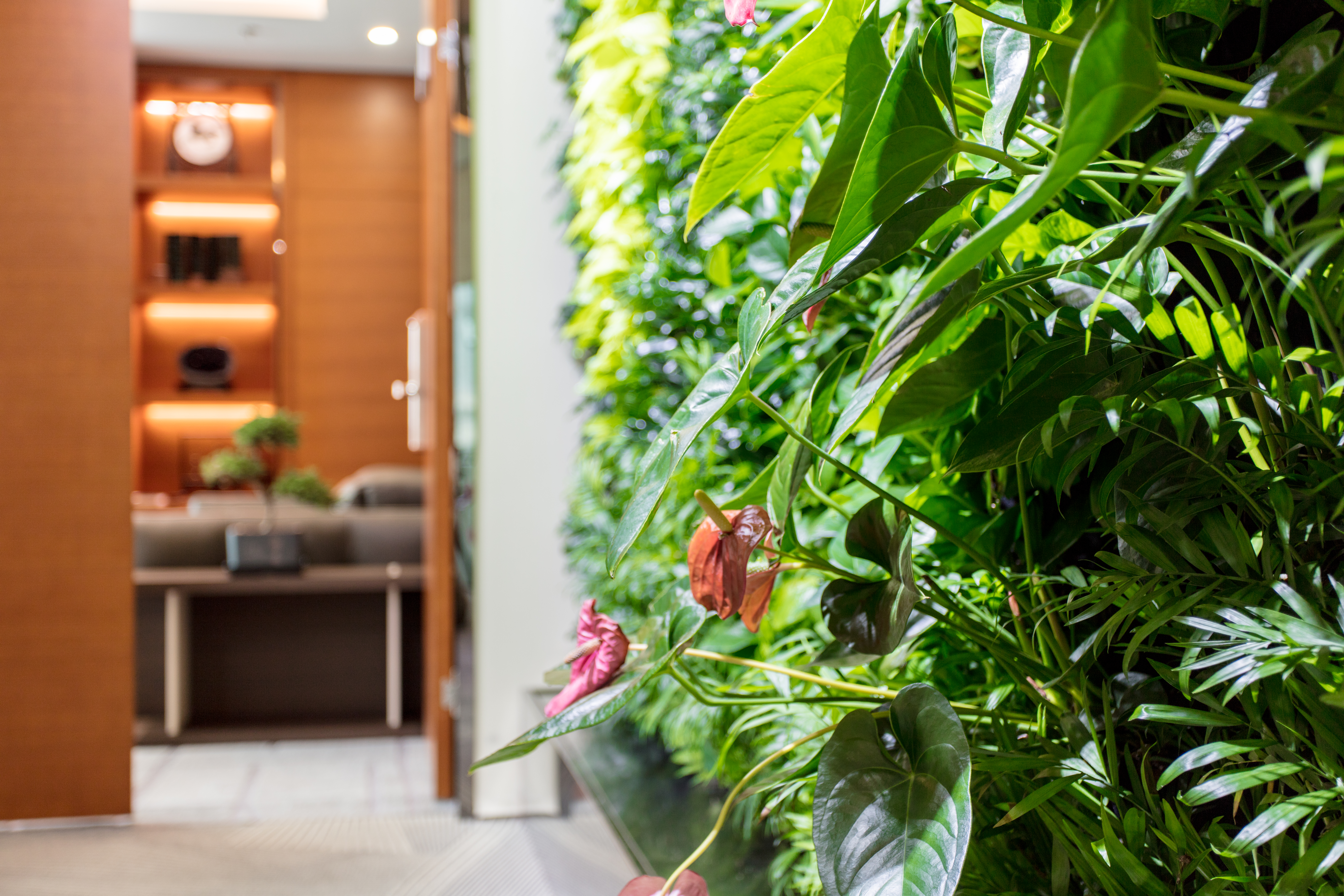 Who says a small garden can't make a statement? A living wall is a bold and beautiful way to make the most out of your balcony space. You could opt to create an edible wall, too, featuring a variety of lettuces and herbs that can thrive in their nursery pots.
Building a living wall is a DIY project that is worth every effort. Living walls are excellent air purifiers, noise proofers and insulators that showcase your green thumb in the most impressive way. 
4. Colour it in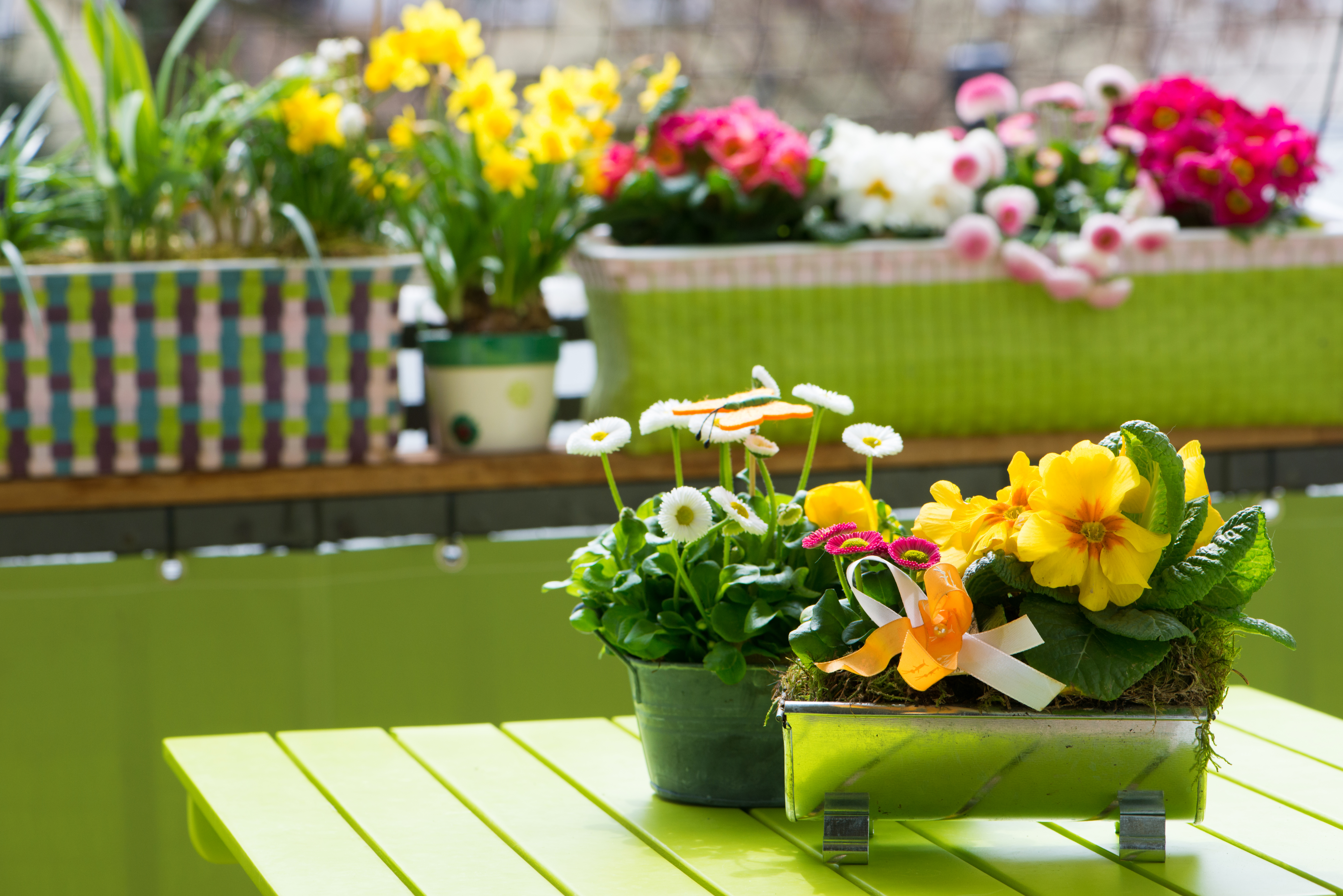 Adding pops of colour to your balcony garden, through flowers or furniture, is a great way to add a burst of cheer to your space. Brightly coloured annuals will stay fresh and in bloom throughout spring, summer and autumn, and make an excellent accent to a balcony flooring.
We know how important it is to have an apartment that's stylish inside and out, which is why you can paint in your Quintain Living flat! Pick up a paint brush and add your favourite colour to your balcony walls to instantly uplift your space. 
5. Add furniture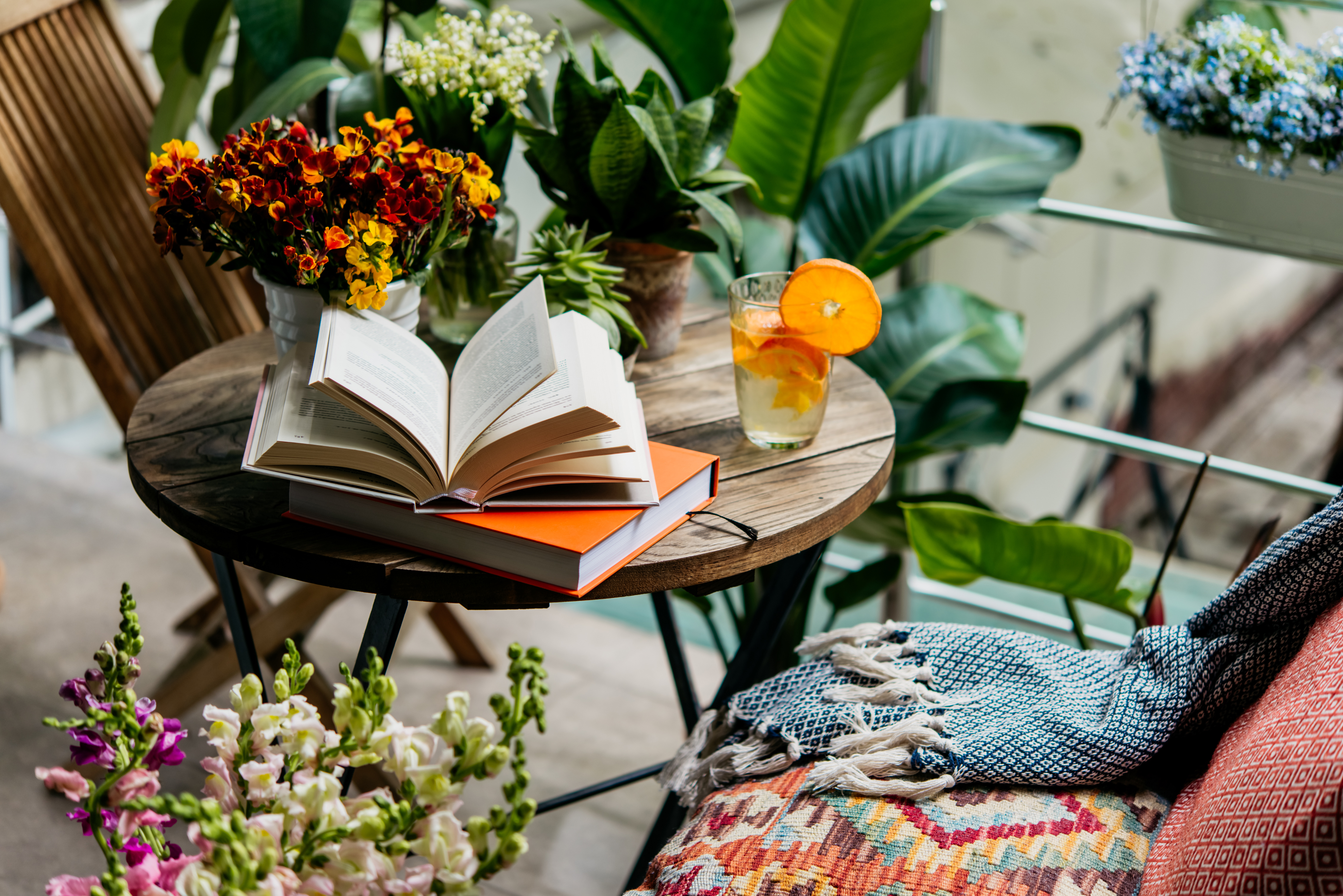 Furniture is another great way to add personality to your apartment balcony garden. Benches are the perfect pieces of furniture for small spaces, because they can double as seating and extra space for your plants to sit. Pillows are great for adding colour and texture to your overall balcony garden design.
6. Explore with accessories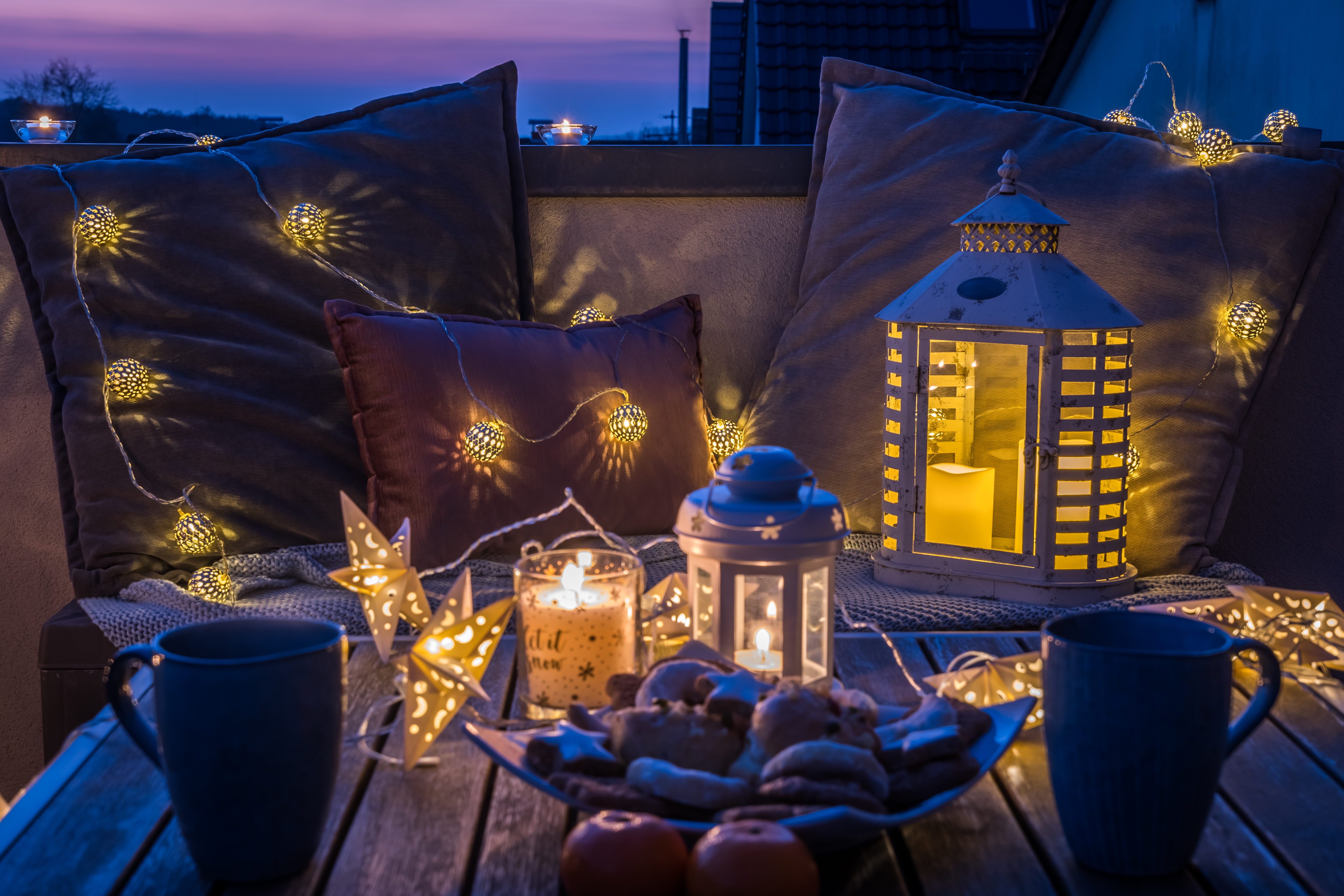 Accessories are an interior designer's best friend. Throw a fashionable rug down and add a few statement lanterns to complete the functionality and feng shui of your urban garden. Feel free to get creative and play with different types of accessories in your space. If you're sustainably minded, for example, upcycling spare cans into beautiful painted planters is a rewarding way to extend the life of your recyclables. 
Balcony garden tips and tricks 
These are the top tips and tricks to thriving balcony gardens all year around:
Water your plants regularly, especially during the warmest months. Create a helpful watering schedule to make sure your plants stay well hydrated!
Rotate your plants every now and then to be sure they're receiving the same amount of sunlight all the way around. 
Protect your plants from harsh weather conditions. Shield them with a protective cover or bring them inside when temperatures start to drop. 
With these simple tips in your back pocket, your plants are sure to stay happy and healthy from spring through winter.
What plants are good for a balcony garden 
To make sure your garden is successful, get to know which plants would be happy to grow on a balcony. Knowing which plants to grow comes from understanding London's climate - generally cloudy and damp. Shade loving greens, like hostas and ivy, will do well during the cloudiest days of the year, while lavender is a hardy flower that can withstand London's cooler temperatures and makes for an excellent potted plant. 
Creating a balcony garden is a refreshing way to enjoy the beauty of nature even in the midst of a bustling city. With the right planning and a few potted plants, anyone can create a thriving balcony garden. Our buildings offer ample opportunities for residents to relax with our beautiful roof gardens and sprawling lawns, though our spacious balconies are well-suited for the success of an urban oasis. Explore our buildings to discover which stylish apartment would be the perfect home for you.