London is, famously, not beside the seaside. But that doesn't mean Londoners can't enjoy the beach. In this article, we'll cover both the best beaches and seaside towns near London, and the best urban and pop-up beaches within the city itself. From London beach bars to beaches near London by train or car, there's a huge range of options within easy reach of our Wembley Park apartments.
Beautiful beaches near London
With spring well into spring-ing, and summer just around the corner, it's only natural to set your sights on ways to have fun in the sun. And great beaches could be far closer to you in London than you think. 
From where our apartments are located in Wembley Park, for instance, you can drive out of the city onto the M1, A40, or M25, or go south and east through it to get to the coasts of Sussex or Kent, with journey times around an hour and a half. 
There's also a wealth of public transport options, with Wembley Park Underground station served by both the Jubilee and Metropolitan lines. A quick jaunt into the centre, and you'll be able to find trains to anywhere in the country. Door to door, you can get from Wembley Park to Brighton or Kent in under three hours. Closer to home, meanwhile, you can explore any of our favourite green spaces in and around Wembley Park.
Best sandy beaches near London
Ruislip Lido Beach, London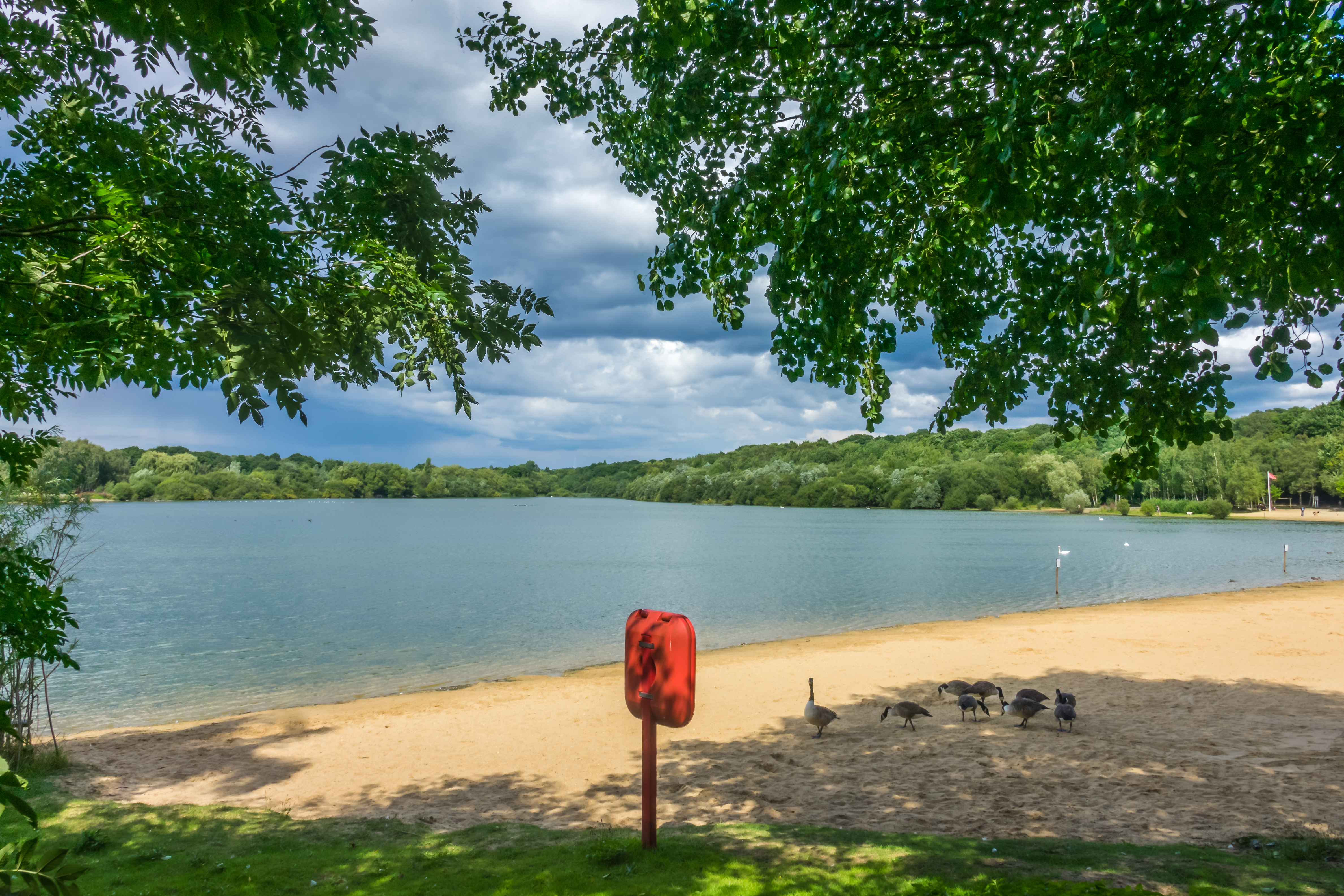 We open with what might be one of the only true beaches to actually lie within the London city limits. Located in West London, it's undeniably the closest beach in London to our Wembley Park apartments. Within the sprawling Ruislip Woods National Nature Reserve, this beach on the shores of a large lake has amenities including climbing frames, an ice cream café and a miniature train. A perfect choice if you want to stay in the Big Smoke.
Travel times from Quintain Living: 
Camber Sands, Sussex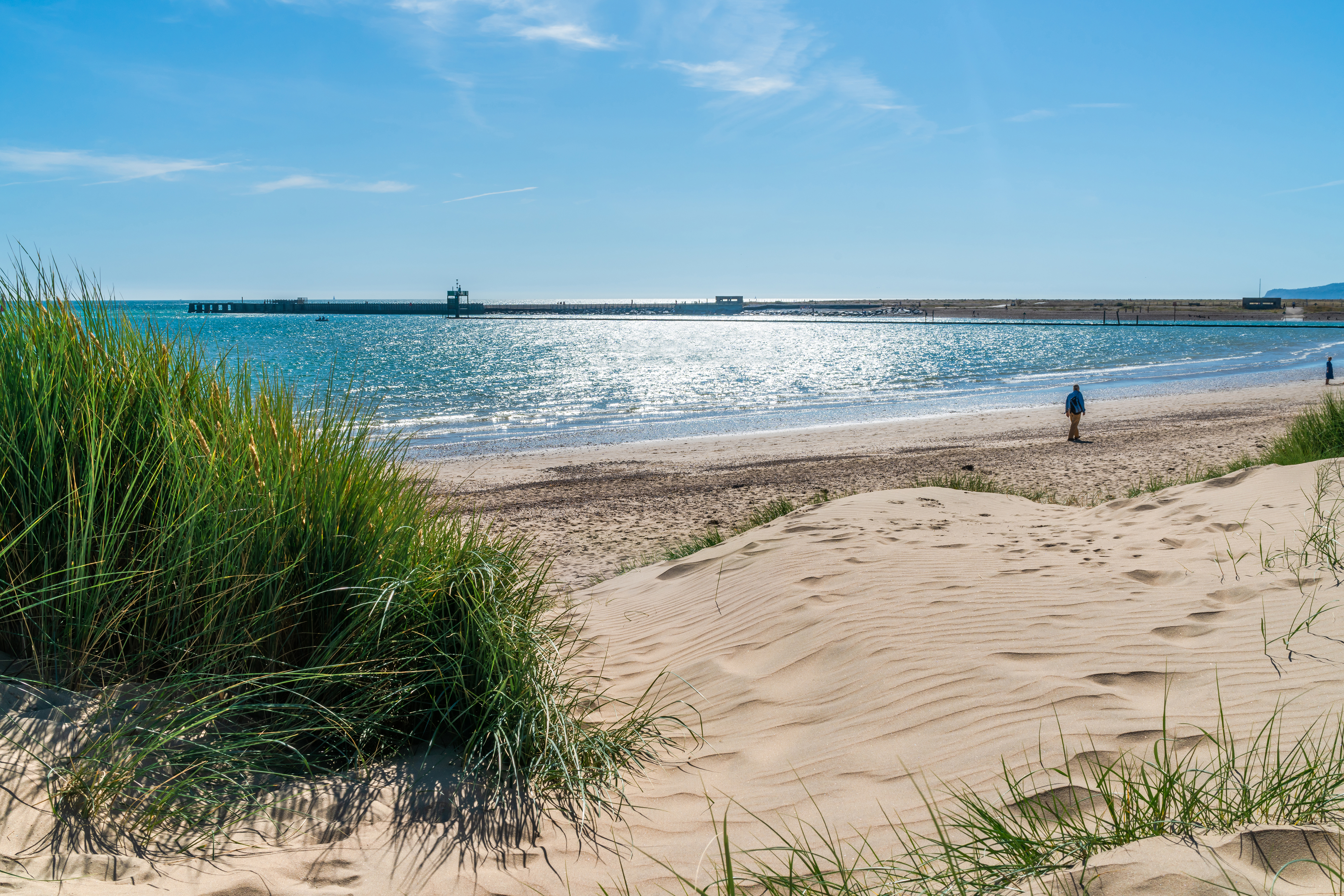 Famous for its beautiful expanses of soft sand, the aptly named Camber Sands can get busy at peak times. Luckily, though, it's well served with a range of places to get food and drink, and those who prefer a bit of peace and quiet can head out to the western edge of the sand dunes, where the crowds tend to be thinner. This gorgeous beach is a popular choice and we can see why.
Travel times from Quintain Living: 
Botany Bay, Broadstairs, Kent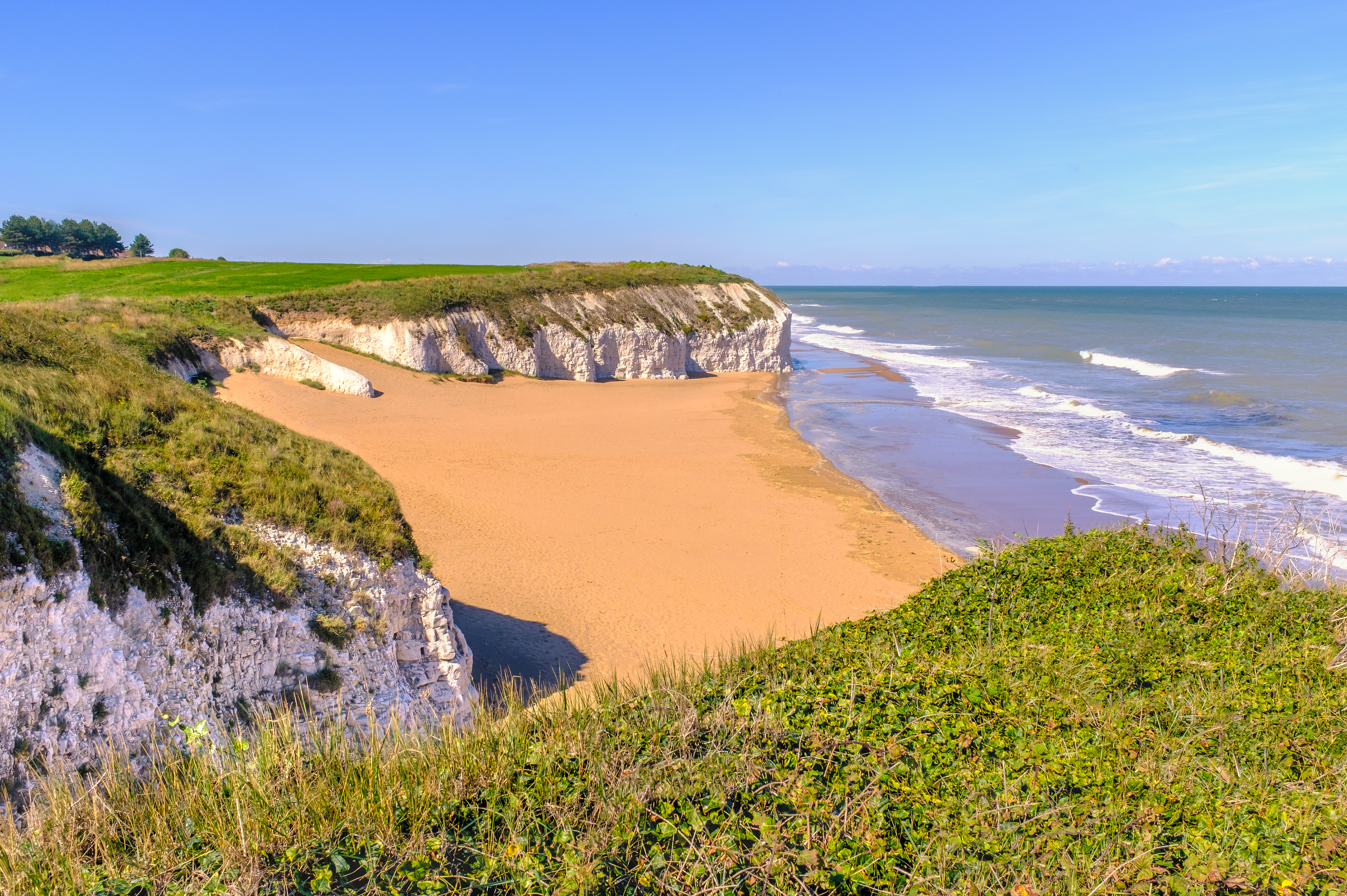 The towns of East Kent have gone through a lot of gentrification in recent years, rising to become some of the best seaside towns near London. And a trip to Botany Bay will let you see some of the best that the area has to offer, as it's just a stone's throw from Margate, which has become known for its art gallery and thriving culture as well as theme-park-turned-music-venue Dreamland. The beach itself is beautiful too, with a raw, rugged feel, sandy shores, sea caves and cliffs. Nearby Joss Bay, meanwhile, is one of the few good surfing spots on the Kent coast. 
Travel times from Quintain Living: 
East Head at West Wittering, Chichester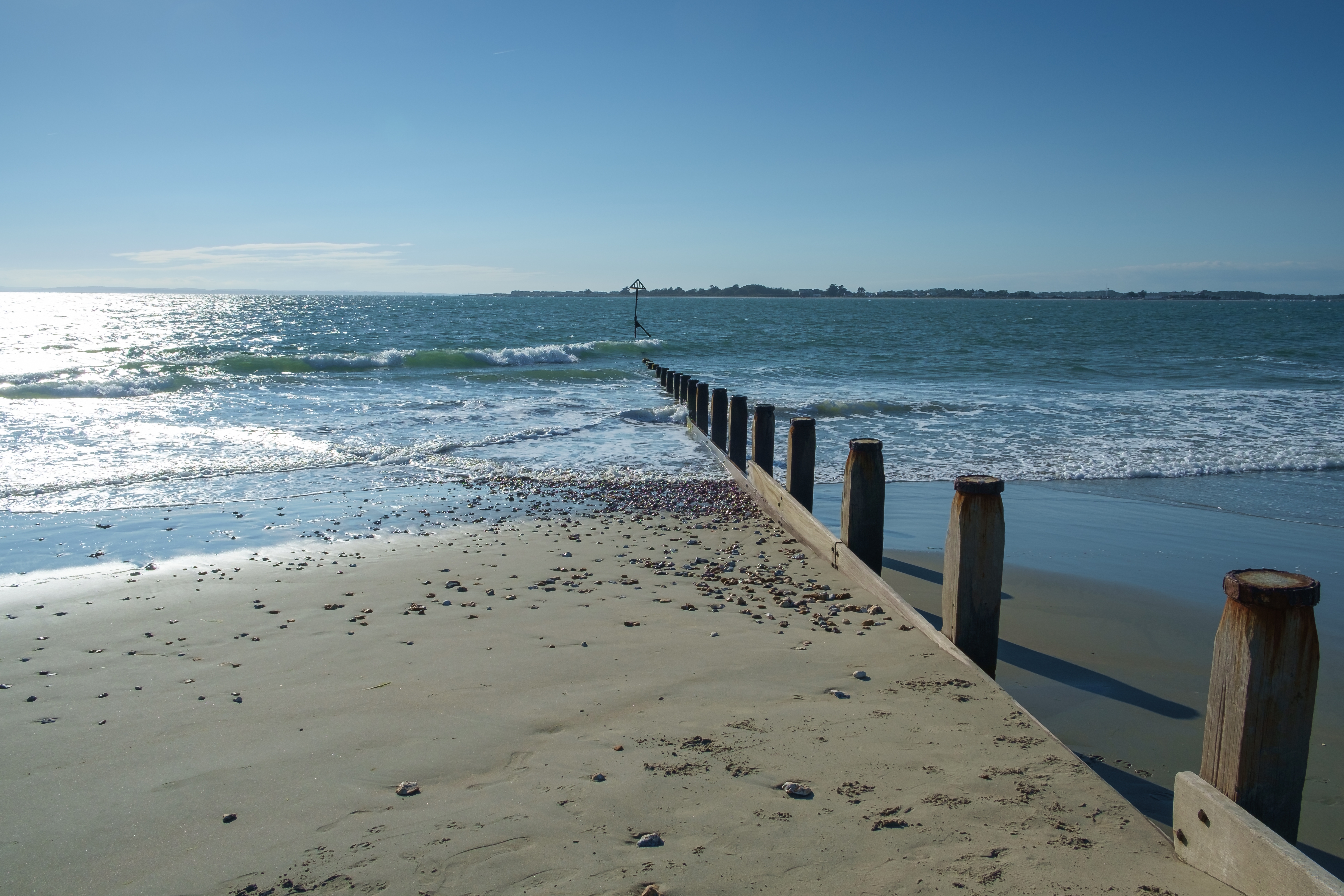 With expansive mud flats at low tide, great swimming at high tide and long rolling sand dunes more characteristic of the beaches in Cornwall and the West Country than the south coast, East Head is truly one of the best beaches near London. It's located in a lovely area, too, with a picturesque and rustic cycle ride out to the Witterings from Chichester train station.
Travel times from Quintain Living: 
Pebble beaches near London
Brighton, East Sussex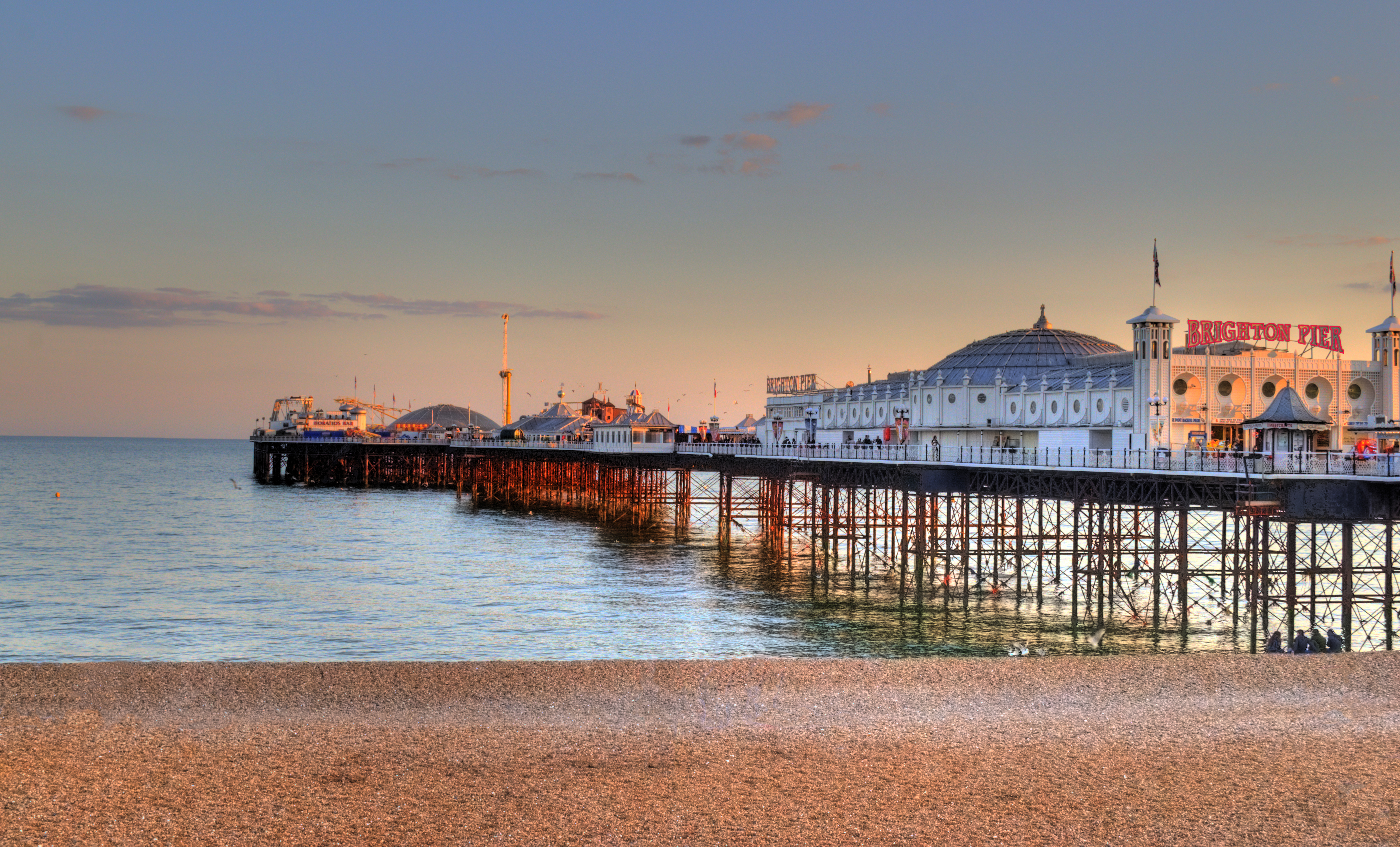 Brighton is perhaps the most famous of all the excellent seaside towns near London, with a long history making it synonymous with the English seaside. The famous Palace Pier has a great selection of amusements, while there's also a ferris wheel and a great clutch of food and drink places. Less than five minutes' walk from the pier, meanwhile, you'll find The Lanes - an intricate, winding neighbourhood, packed with novel and unique shops. 
Travel times from Quintain Living: 
Birling Gap, East Sussex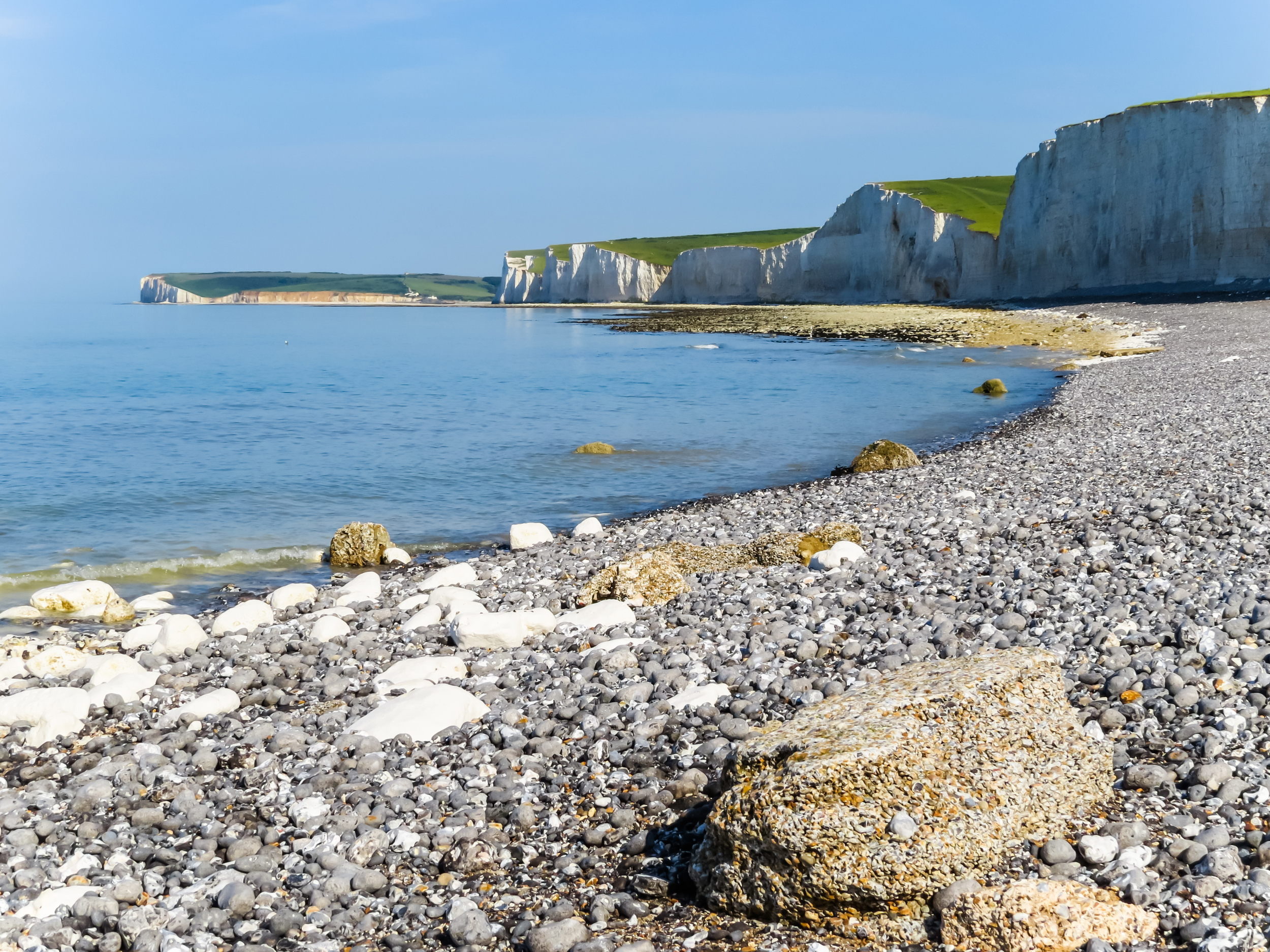 Sitting at the bottom of a flight of steep steps at the foot of the Seven Sisters cliffs, this beach is the perfect place to potter around in rock pools and scale the rugged land. For those who are especially keen to explore, Britain's tallest sea cliff 'Beachy Head' lies just a little way to the east. 
Travel times from Quintain Living: 
Whitstable Beach, Kent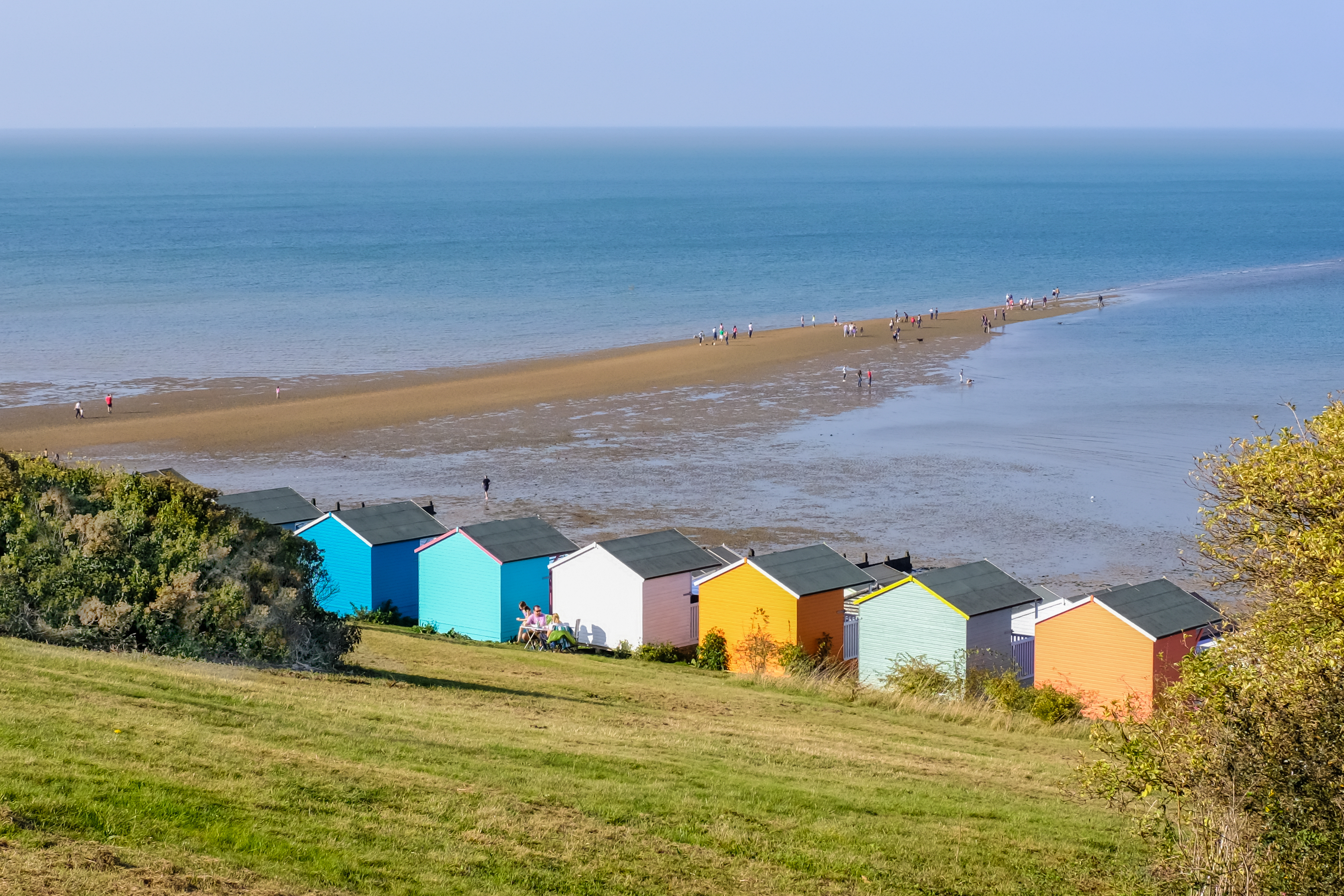 The beaches in Whitstable still retain much of their traditional feel despite the ongoing gentrification of the surrounding area, with a working harbour, a range of options for fresh-caught fish, and stalls lined along the seafront selling ice cream, drinks and the town's signature oysters. Perhaps the most notable feature of the beach, though, is the way that the curve of the Thames Estuary means that the beach faces west. That makes Whitstable one of the few places on the eastern side of the country where you can watch the sunset over the sea. 
Travel times from Quintain Living: 
Shoreham Beach, West Sussex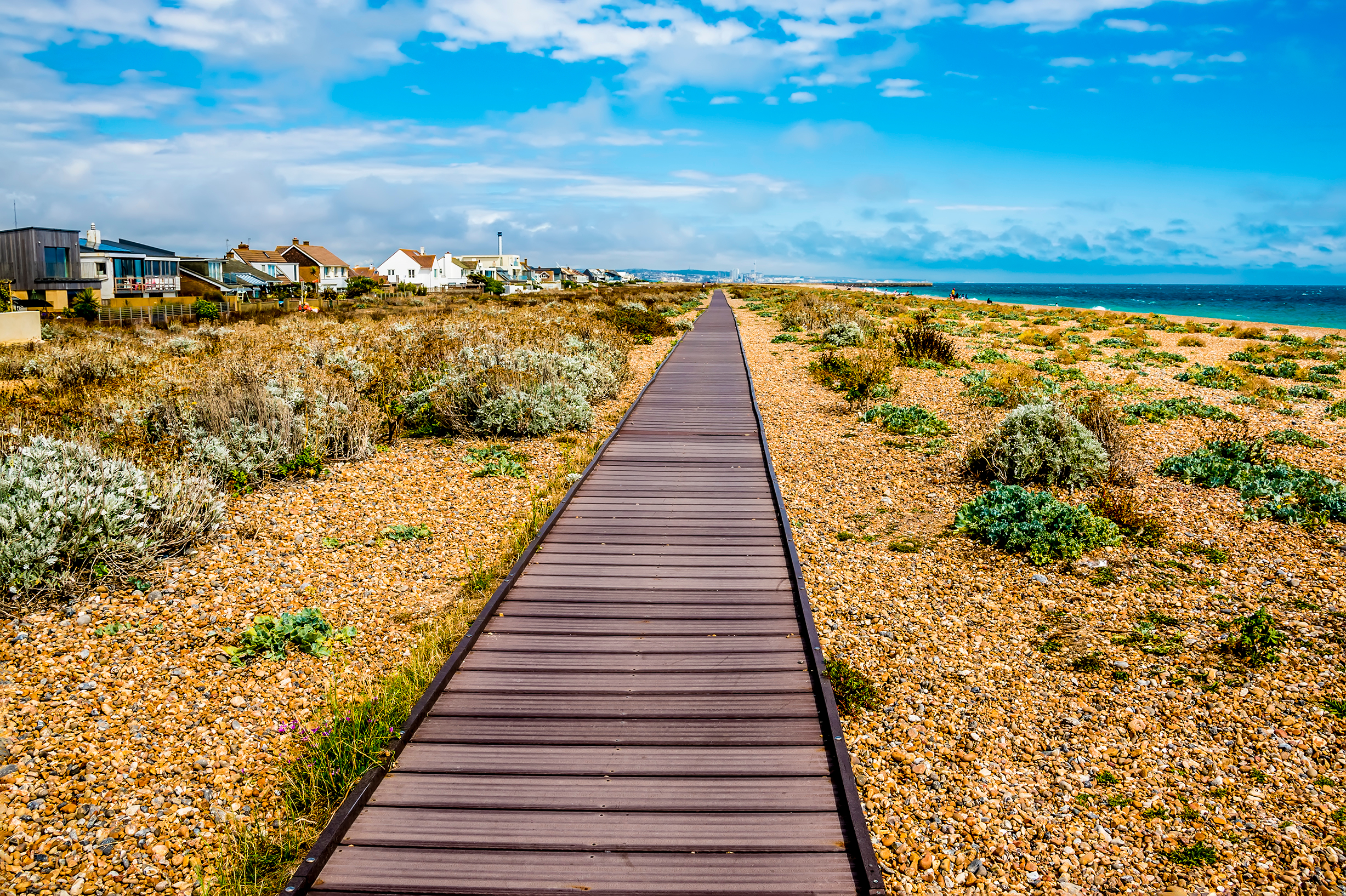 Just a little up the road from the much busier Brighton beach, Shoreham is a quiet pebbled stretch of shoreline with a coast path to the west and a boardwalk to the east. As a designated nature reserve, it's also perfect for wildlife enthusiasts - and one of the best places to relax and enjoy a quiet summer picnic near London.
Travel times from Quintain Living: 
Urban beaches and beach bars in London 
Fulham Beach Club, AKA Neverland
A pop-up beach bar, Neverland brings white sand, beach huts, rope swings, and even palm trees to a Fulham rooftop to help create that lazy summer sense of seclusion and relaxation. With everything from Ibiza and Bondi-themed parties to bottomless brunches and drag bingo, there's also more than enough entertainment on offer here to ensure you'll never be short of things to do. 
Travel times from Quintain Living: 
Limin Beach Club, Southbank 
Limin Beach Club offers a Caribbean-flavoured fun time, just away from the crowds at London's vibrant and buzzing South Bank. Independent and authentic, the bar focuses on community and good times, with owner Sham often found in the kitchen cooking up top-tier Caribbean food. 
Travel times from Quintain Living: 
London Secret Garden 
With sun loungers, soft sofas and five fully air-conditioned outdoor domes to book, London Secret Garden is a paradise of peace and quiet in the heart of the city, on Cromwell Road in Kensington and Chelsea, just up the road from the Natural History and Science Museums. It spreads out across an acre of space, and is a great spot to grab a few cocktails and relax. 
Travel times from Quintain Living: 


Whether you prefer pop-up urban beach bars, soft sand or rocky cliffs, London and the seaside towns around it have you covered. Check out our Wembley Park apartments to explore living in a welcoming community that will give you great access to all the best beaches in and near London. Our Robinson Building in particular is perfect for those who love the beach, with 50m of sun loungers on its terrace and its own hot tub.