London is famous around the world for its markets, and in this article we're going to run you through some of the very best the city has to offer - from street food and seasonal produce to vintage clothing and antiques, this list has something for everyone. And best of all? Each of our featured markets is easily accessible from our Wembley Park apartments. Read on to learn more.
Street markets in London: A London love affair
As is the case with any cosmopolitan commercial centre, London has long been a hub of trade and exchange, and the city has had a lifelong love affair with street markets dating back hundreds of years. As long as there have been people here, they have been converging, meeting and socialising in markets. The internet abounds with examples of historic photographs, and frequent references in pop culture have solidified markets as a core part of the city's identity.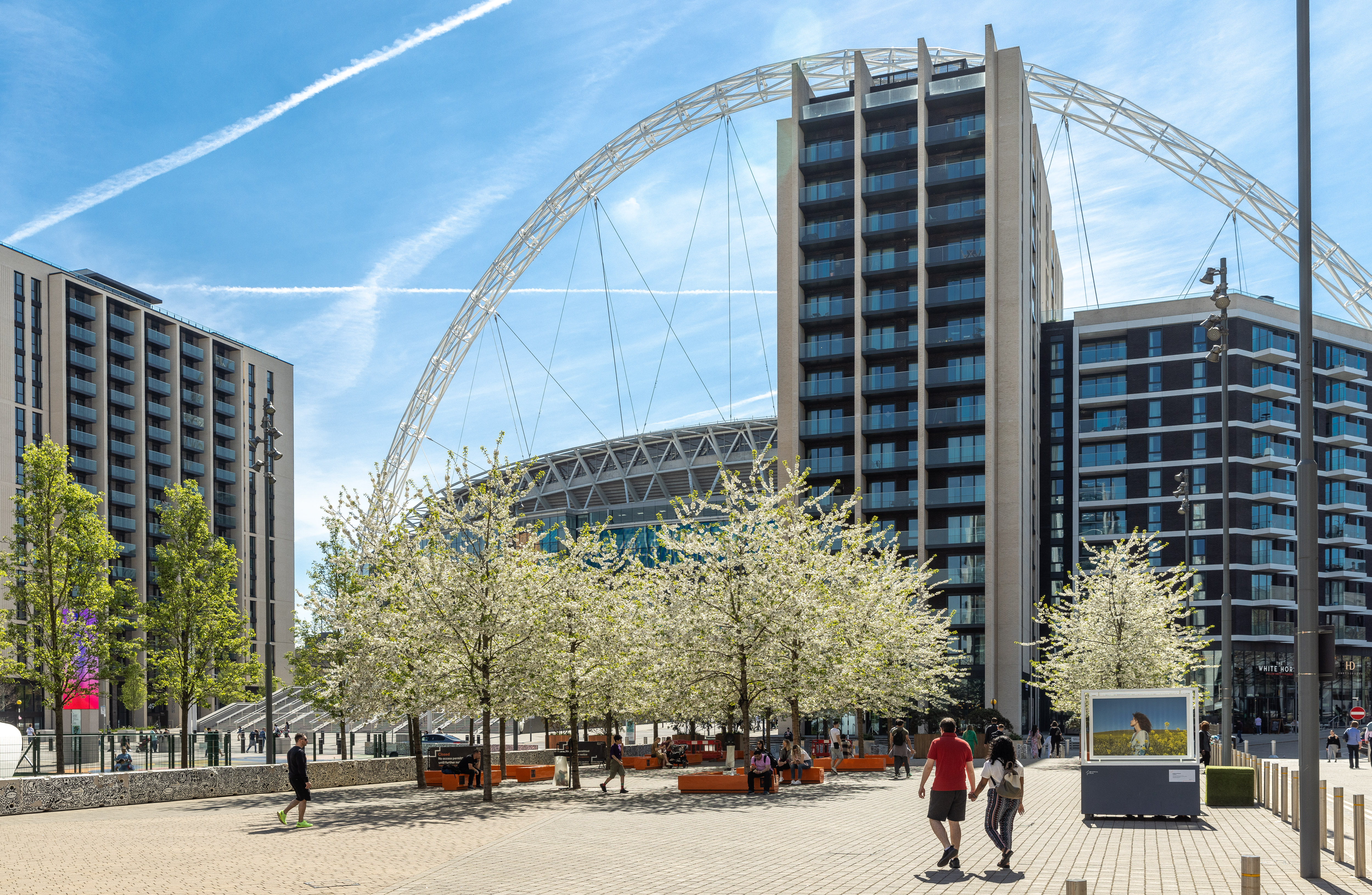 Wembley Park picks: Your local markets
At Quintain Living, we pride ourselves on offering residents not just a place to live but a true home - a community, complete with everything from restaurants and daycare to a huge range of fun events. 
And, of course, that includes markets. Here are some of the best London markets right on Quintain Living's doorstep. 
Antiques market
The first market on our list is our local Wembley Park antiques market. Held on the last Wednesday of every month, this excellent offering has sellers from all across the country converge on Wembley Park to show their wares, which range from collectibles and salvage to furniture, jewellery and homeware. 
Opening times
The last Wednesday of the month: 7:30am-4pm.
Farmer's market
Located in Wembley Park's 1,500 square-metre Market Square, the farmer's market is held on the fourth Saturday of the month, with upcoming dates listed as:
20 May
24 June
26 August
21 October
25 November
With small stalls selling quality and organic produce, the farmer's market is the perfect place to stock up your food supply and get inspiration for some excellent home cooking. 
Famous markets in London: Markets we love
Of course, one of the main benefits of living in our Wembley Park apartments is the access you get to the bustling metropolis that is London, with the chance to explore everything from world-class art and culture to excellent international cuisine. 
The area is well connected, with Wembley Park Underground station offering easy routes into the centre on the Jubilee and Metropolitan lines, and a strong serving of buses to help get you anywhere in the city in great time. 
From markets in West London to those further afield - check out our recommendations for some of the best markets in London.
Portobello Road Market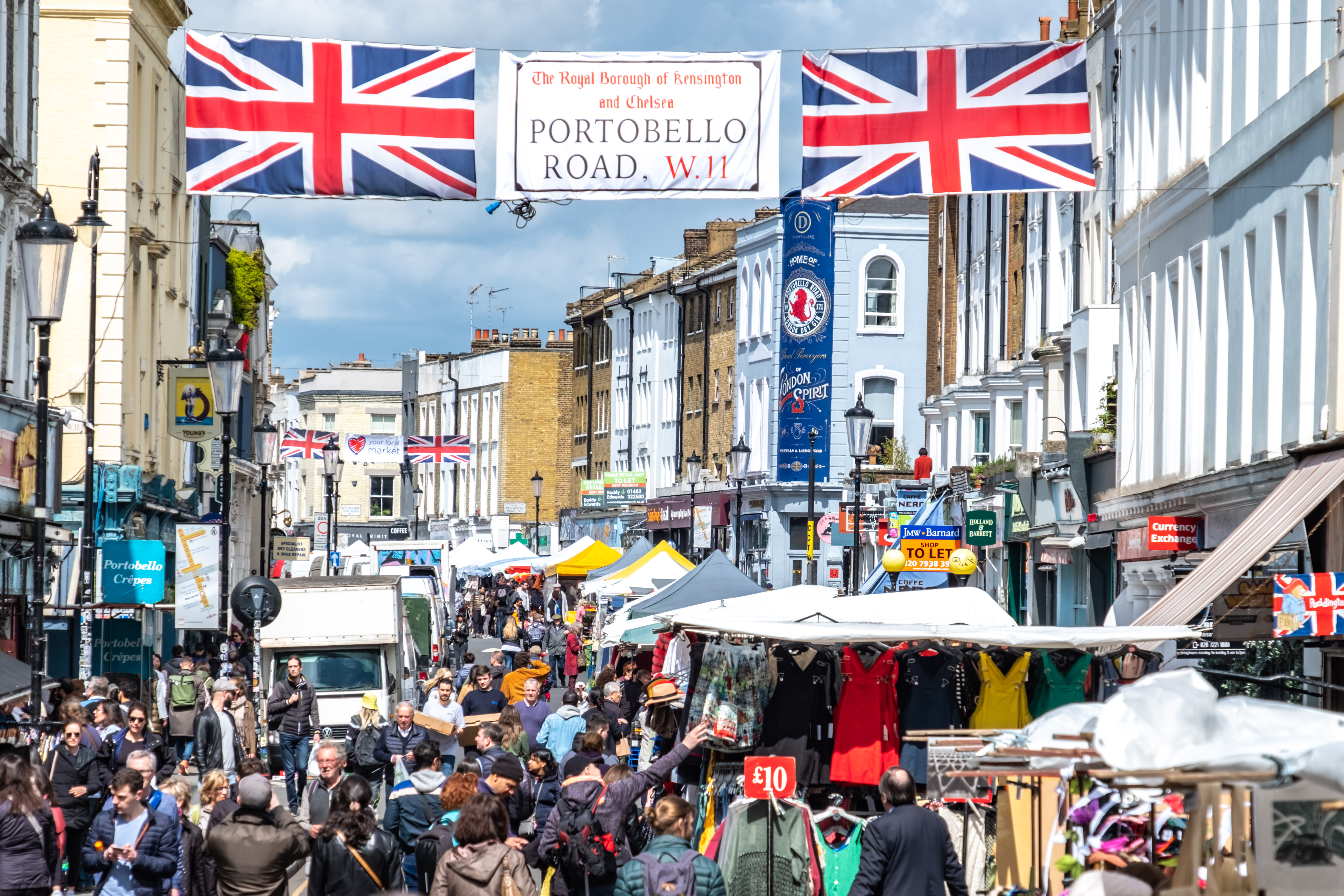 This vibrant and lively market in West London's Portobello Road is big and broad enough to stand tall as one of the absolute best street markets in London, open six days a week, with everything from antiques to fruit and veg, fashion, food and more.
Fridays focus on antiques, while the market's busiest day is Saturday, which sees the area spring to life with stalls selling all manner of exciting bric-a-brac. It's a great spot for vintage clothes of all kinds, as well as some gorgeous handmade jewellery. 
Opening times:
Mondays-Wednesdays: 9am-6pm
Thursdays: 9am-1pm
Fridays-Saturdays: 9am-7pm
Sundays: closed
Travel times from Wembley Park:
25m by car
50m by public transport
Marylebone Farmers Market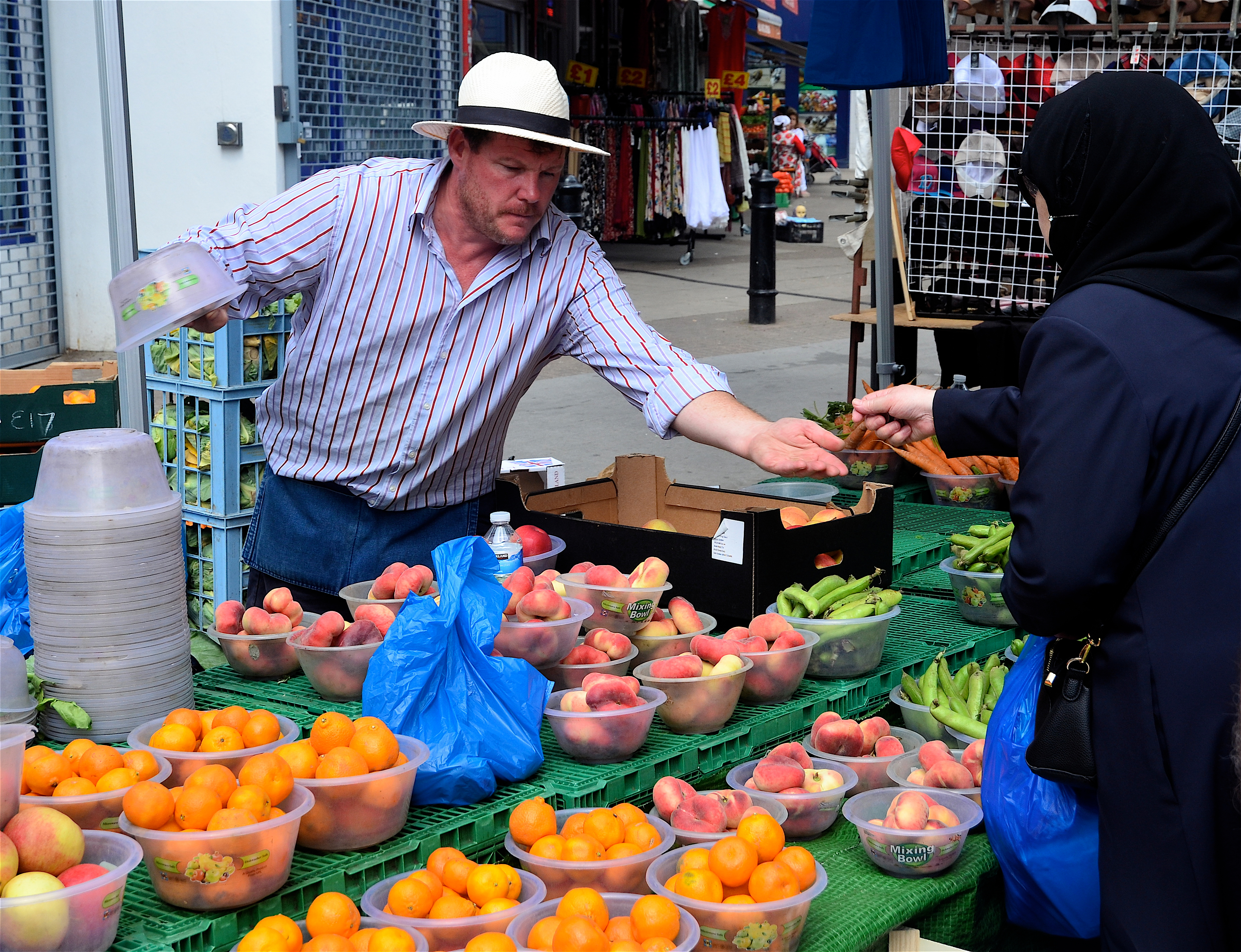 Held every Sunday, Marylebone Farmers Market has been a stalwart of the London farmers' market scene since it was established 20 years ago in 2003. 
While there's great food available here all year round, the focus is on seasonal produce, with specialties including: 
Root vegetables in January
Wild garlic in March
Strawberries in May 
Peas in June
Cherries in July 
Apples and plums from August 
Corn in September
Game in October
Celery in November
Turkeys in December 
There's also a great range of local food and drink for you to enjoy as you browse.
Opening times:
Travel times from Wembley Park:
40m by car
30m by public transport 
Alfies Antique Market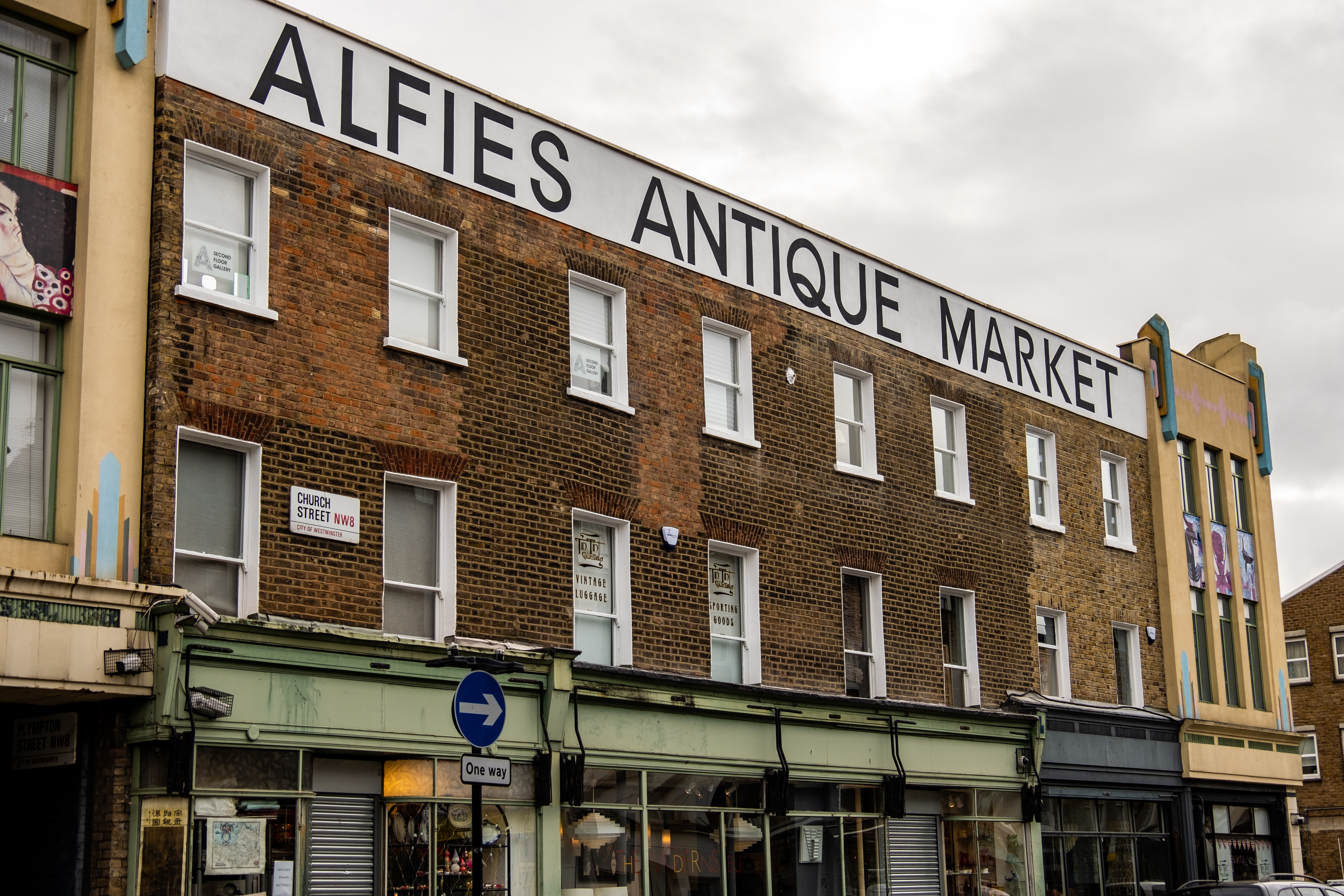 The last of our featured West London markets, Alfies Antique Market bills itself as 'London's largest indoor antique and vintage market', and welcomes a wealth of visitors five days a week to its sprawling four-storey headquarters, which is packed with nearly 100 dealers selling textiles, ceramics and art, as well as vintage fashion, furnishings, collectibles and more. 
Opening times:
Tuesdays-Saturdays: 10am-6pm
Travel times from Wembley Park:
30m by car
35m by public transport 
Mercato Metropolitano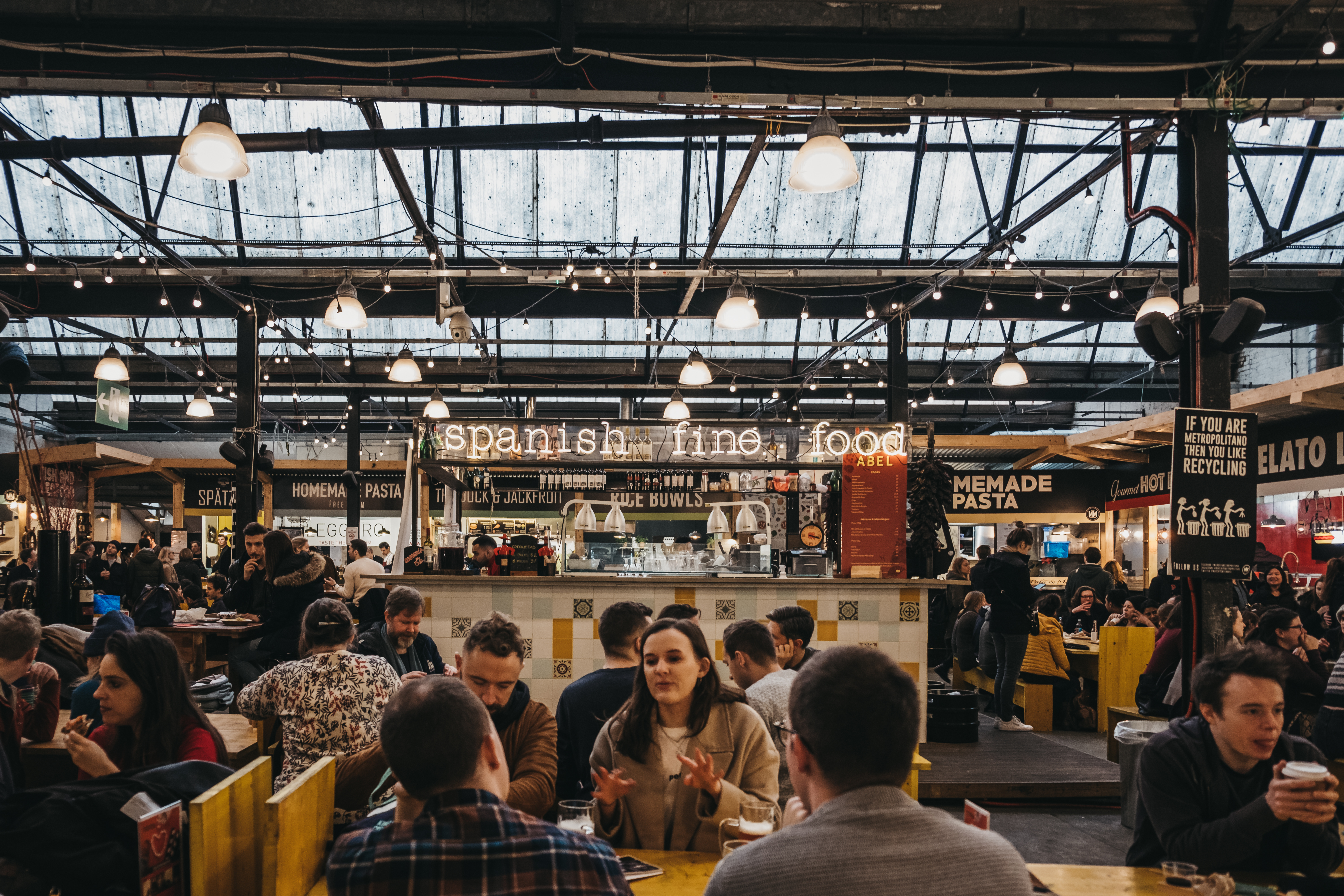 Mercato Metropolitano is a hip spot located in Elephant and Castle that opened its doors in 2016. Since then it has built up a strong reputation as one of the city's best spots for sumptuous street food and drinks, with an onsite micro-brewery as well as more than 40 independent stalls and sellers. 
Mercato Metropolitano also makes sustainability a core part of its ethos, and is open seven days a week. 
Opening times:
Mondays-Wednesdays: 12pm-11pm
Thursdays: 12pm-12am
Fridays: 12pm-1am
Saturdays: 11am-1am
Sundays: 11am-10pm
Travel times from Wembley Park:
1h10m by car
50m by public transport 
Borough Market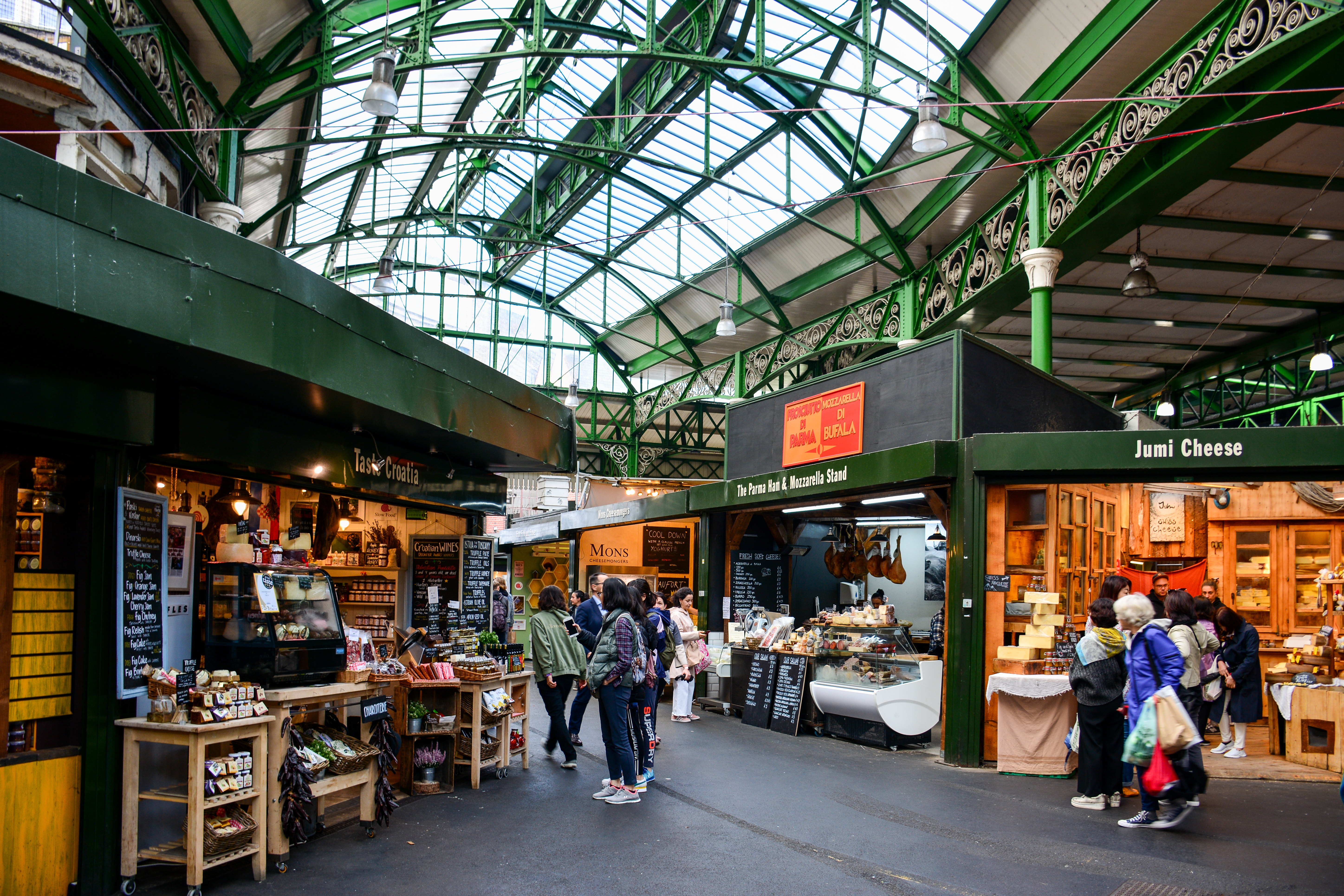 With a central location just a stone's throw from London Bridge station, Borough Market is steeped in history. Traders have been converging in the area for over 1,000 years, since London first expanded to connect to Southwark with the creation of London Bridge itself in 990 AD. Authorities struggled to bring some order to the chaos for centuries, until in 1756 the market was officially established on the same site that it occupies to this day. 
Today, it's a vibrant and buzzing celebration of food and drink, and one of the best markets in the city to pick up everything from a tasty bite to eat to seasonal produce, preserves, wines and more. 
Opening times:
Mondays: closed
Tuesdays-Fridays: 10am-5pm
Saturdays: 9am-5pm
Sundays: 10am-4pm
Travel times from Wembley Park:
1h5m by car
40m by public transport 
Brick Lane Market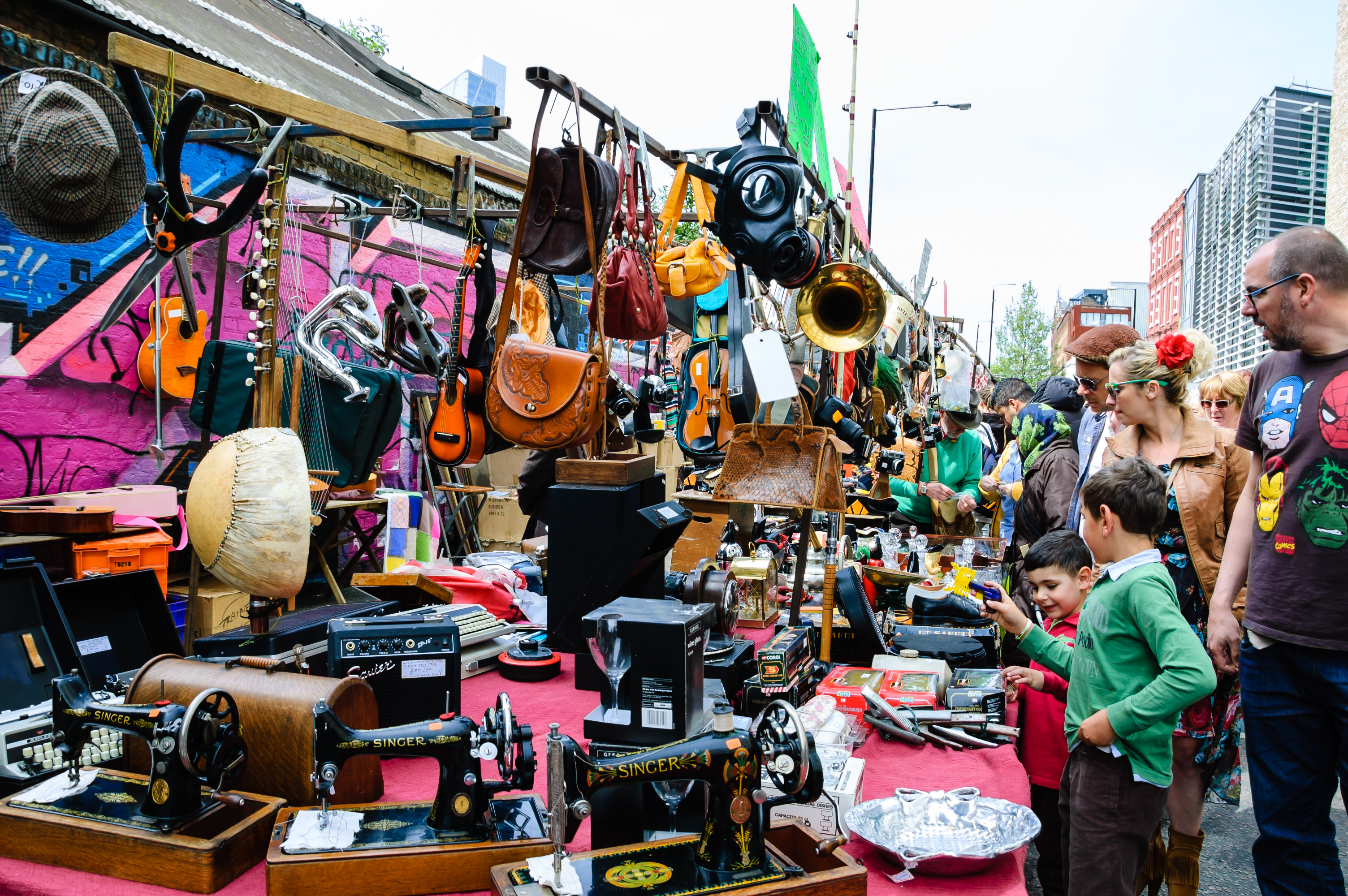 Over in the city's historic East End, in the heart of the thriving neighbourhood of Shoreditch, Brick Lane Market has been a prime site for those seeking all sorts of bric-a-brac for centuries. 
Today, it's more of an amalgamation of five distinct markets, all focused on the site of The Old Truman Brewery, selling everything from street food to vintage clothing and antiques, with The Tea Rooms in particular the perfect place for lovers of all things antique. 
Sunday, though, remains Brick Lane's main market day, with more than 200 stalls to explore and enjoy. 
Opening times:
Sunday Upmarket: Sundays: 10am-5pm
Backyard Market: Saturdays 11am-6pm, Sundays: 10am-5pm
Vintage Market: Thursdays-Fridays: 11am-5:30pm, Saturdays: 11am-6pm, Sundays: 10am-5pm
The Tea Rooms: Saturdays: 11am-6pm, Sundays: 10am-5pm
Travel times from Wembley Park: 
1h by car
50m by public transport 
We hope this guide to the best markets in London has gotten you excited to explore all the city has to offer. If so, why not browse our Wembley Park apartments, to find the perfect place to call your own?