Living in London is fantastic for all sorts of reasons. There's an ever-present feeling that you're right at the heart of the action. Everywhere is busy and vibrant, the architecture is spectacular and there's always things to do - whether it's museums, restaurants, bars, shops, shows, parks - the list goes on. But sometimes there's nothing better than escaping the city for a day, decompressing and enjoying some of the picturesque towns you can visit nearby. 
The beauty of our Quintain Living apartments in Wembley Park is that you're just a 12-minute tube ride away from Central London, but you also have easy access to the motorways and train routes out of the city. With that in mind, we thought we'd take a look at some of the best day trips from London that you can easily reach by car and train.
Towns to visit near London
Windsor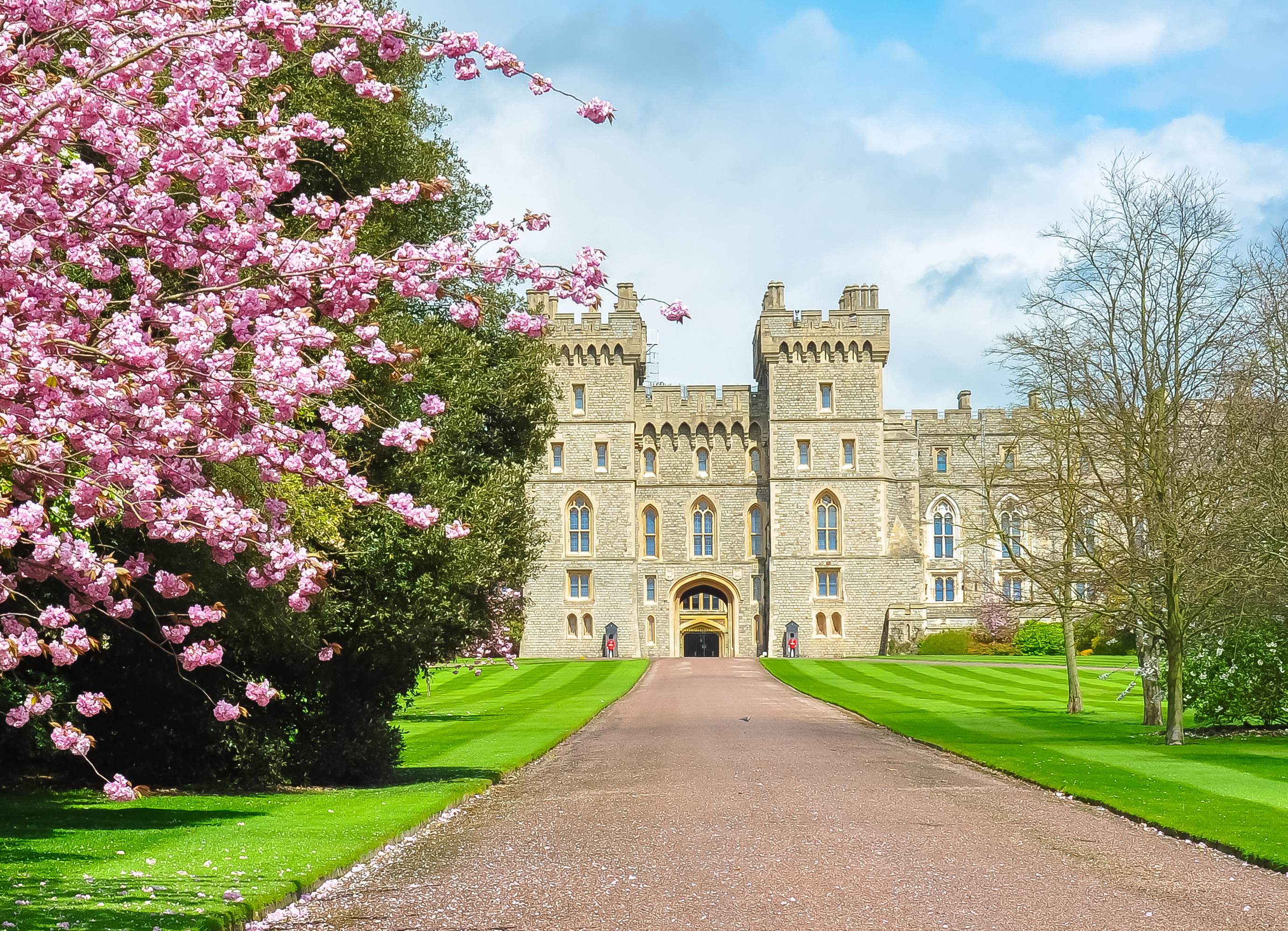 The historic market town and Royal Borough of Windsor is a unique destination that's just an hour outside of London on the M4. From Wembley Park, you're looking at just a 45-minute drive, with trains from Paddington and Waterloo taking around 50 minutes. 
Windsor is home to the Royal Family during the summer months and you can take a look around the royal residence, Windsor Castle, on any day other than a Tuesday or Wednesday, when it's closed. The castle is steeped in history, with the infamous Henry VIII buried there, and more recently it hosted Prince Harry and Meghan Markle's wedding. It also has artwork by Michelangelo and Rembrandt, to name a few. 
Windsor itself is a beautiful town to explore. You can stroll along the river and stop for a drink in one of the historic pubs, settle down for a picnic in Windsor Great Park and sample the excellent range of independent shops, bars and restaurants. Alternatively, you could attend one of the town's annual events, such as Royal Ascot or Windsor Festival.
Oxford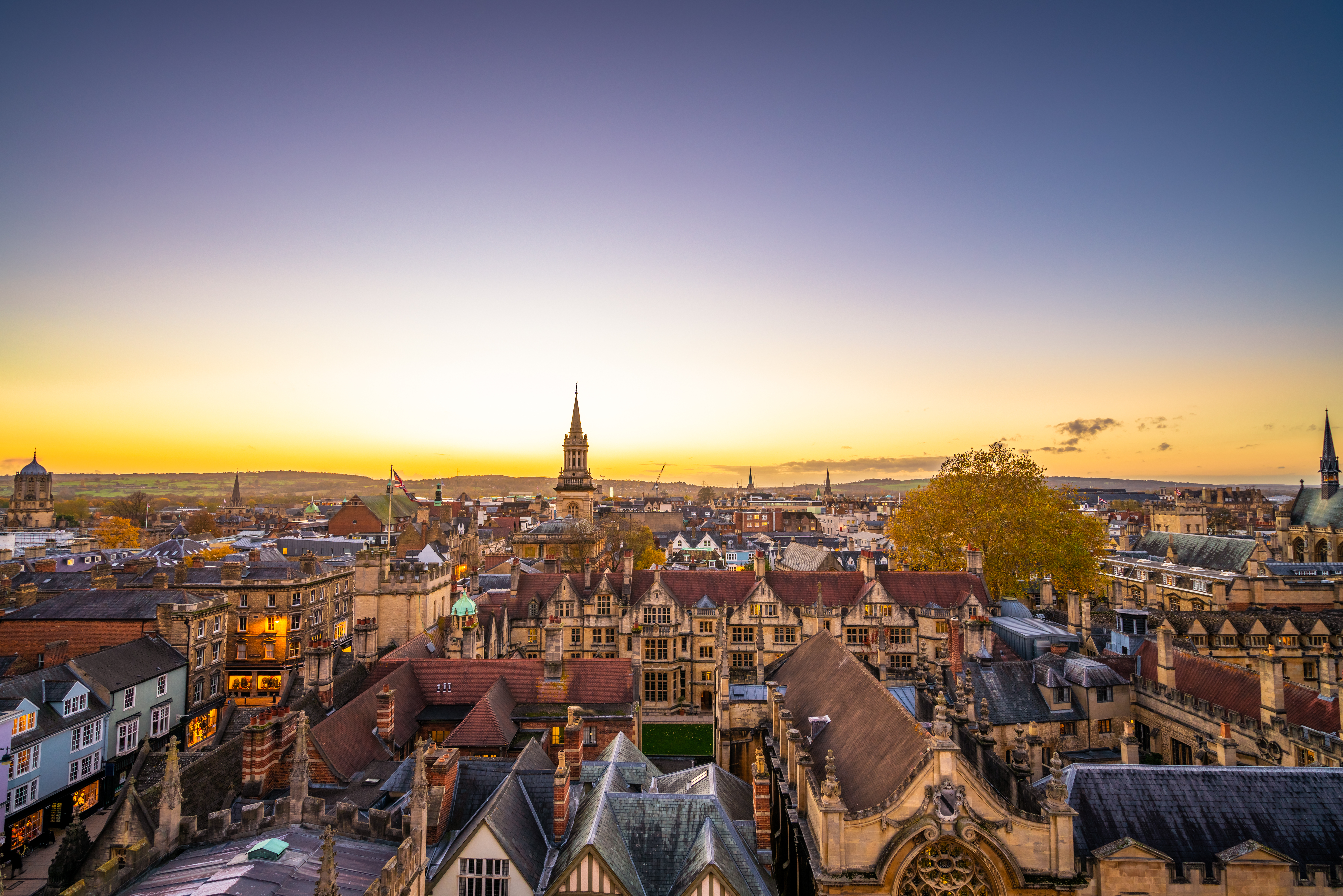 Another of the best day trips from London by train or car is the beautiful university city of Oxford. It's reachable in around an hour on a direct train and an hour and a half by car.
Much of the city's architecture is breathtaking, with the university and its 38 separate college buildings stealing the show. Highlights include Christ Church College Dining Hall, which was featured as the Great Hall in the Harry Potter movies, and Christ Church Cathedral with its magnificent spire. Quite a few scenes from Harry Potter were filmed in the town, making a walking tour of the locations a must for fans of the boy wizard.
Aside from the historic university buildings, there's plenty to see and do in the city itself. It's pretty, very walkable and with attractions including Ashmolean Museum, the 'Bridge of Sighs' and plenty more, you'll easily fill the day. 
Cotswolds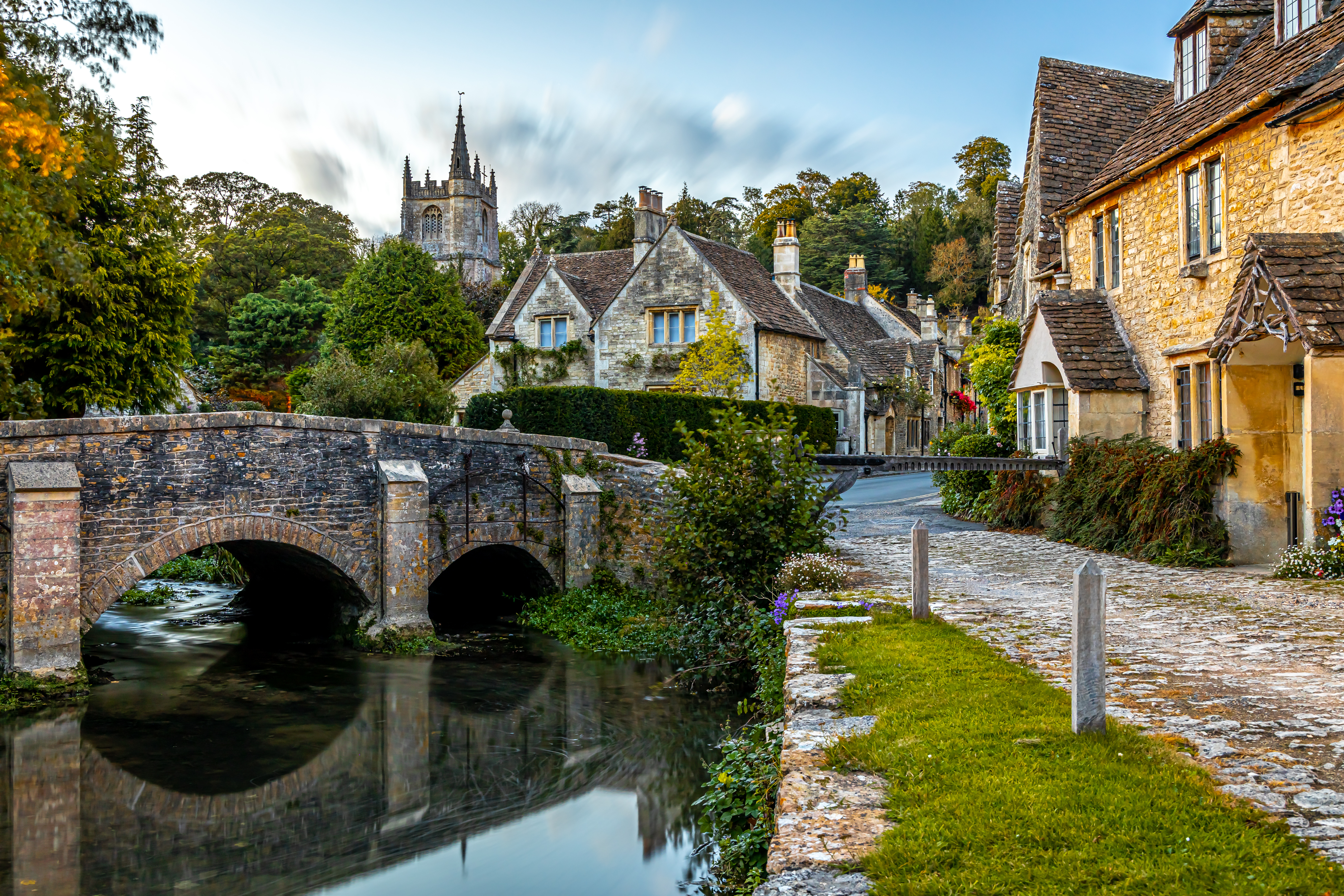 You'll feel a million miles away from London in the bucolic beauty of the traditional stone-built towns and villages of The Cotswolds. The Cotswolds are around a two-hour drive from London, and as the beautiful villages are the main attraction, driving from one to the next is the easiest way to get around. The Cotswolds are also just a short drive from Oxford, so staying the night in one of the locations could be a great way to enjoy two of the best day trips from London in one visit.
Once you arrive, you'll be instantly charmed by the picture-postcard English countryside. Villages that are well worth a visit include Minster Lovell, with its 15th-century Oxfordshire manor house, Burford and its beautiful river-side high street, and Bibury, with its quintessentially English stone buildings.
Old Amersham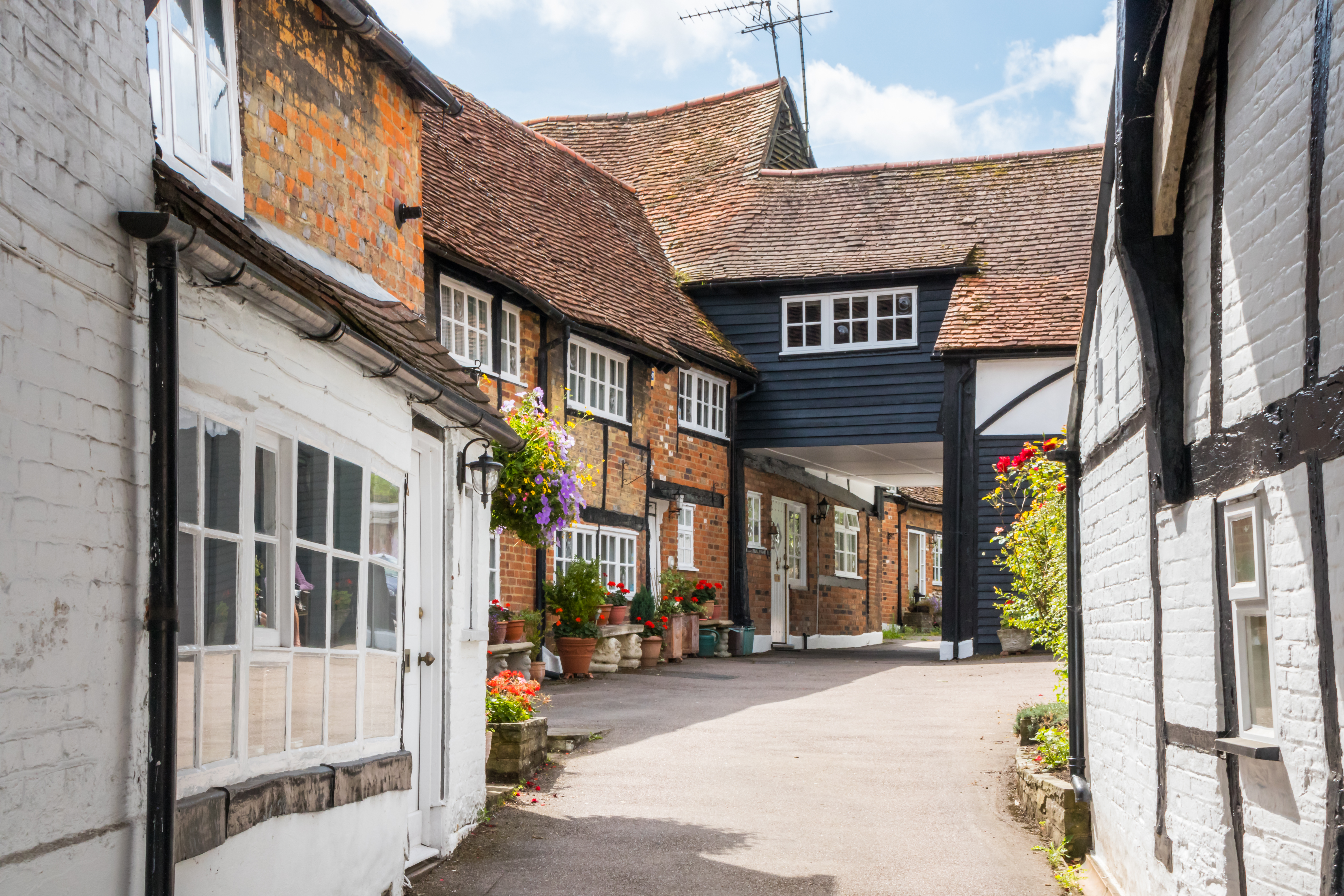 If you want a town to visit near London that's a little closer to home, try Old Amersham. Despite being in the county of Buckinghamshire, Amersham is the last stop on the Metropolitan Line, so you can ride the tube there from Wembley Park in just 45 minutes. 
The town of Old Amersham is historic and beautiful with an unmistakably upmarket feel. There are plenty of independent cafes, restaurants and bars to discover, as well as cobbled pavements and houses that date back as far as 1450. Despite having its own tube station, Old Amersham is in the heart of the Buckinghamshire countryside, making it a great place to escape the city and get a lung full of fresh air. 
Get out there and explore from your Quintain Living apartment
Many of the best day trips from London are reachable by train, but if you do need a car, we partner with the Zipcar car-sharing service, which has cars to rent in Wembley Park that you can hire by the minute, hour or day.
Find out why a home with Quintain Living is more than just an apartment - explore our buildings and find your perfect home.
Related Articles
14 May 2019: News
Quintain Living Resident Supperclub with Nawamin Boss

- Christmas Special
Cooking reality television to us Brits is just as important to us as any other TV show – with intense finals and all the drama to see which apple pie will win – it's fair to say we love our food. Which is why one of our signature events for our Quintain Living residents is The Supper Clubs. But in true Quintain Living style, these aren't just any supper clubs – they are cooked by the best of reality cooking TV, Masterchef stars of course!
Read article