Today we're going to look at the changes you can make to hygge - that's right, hygge - your home. If you've not heard that term before (or not heard it used as a verb!) then we better start with a few of the basics.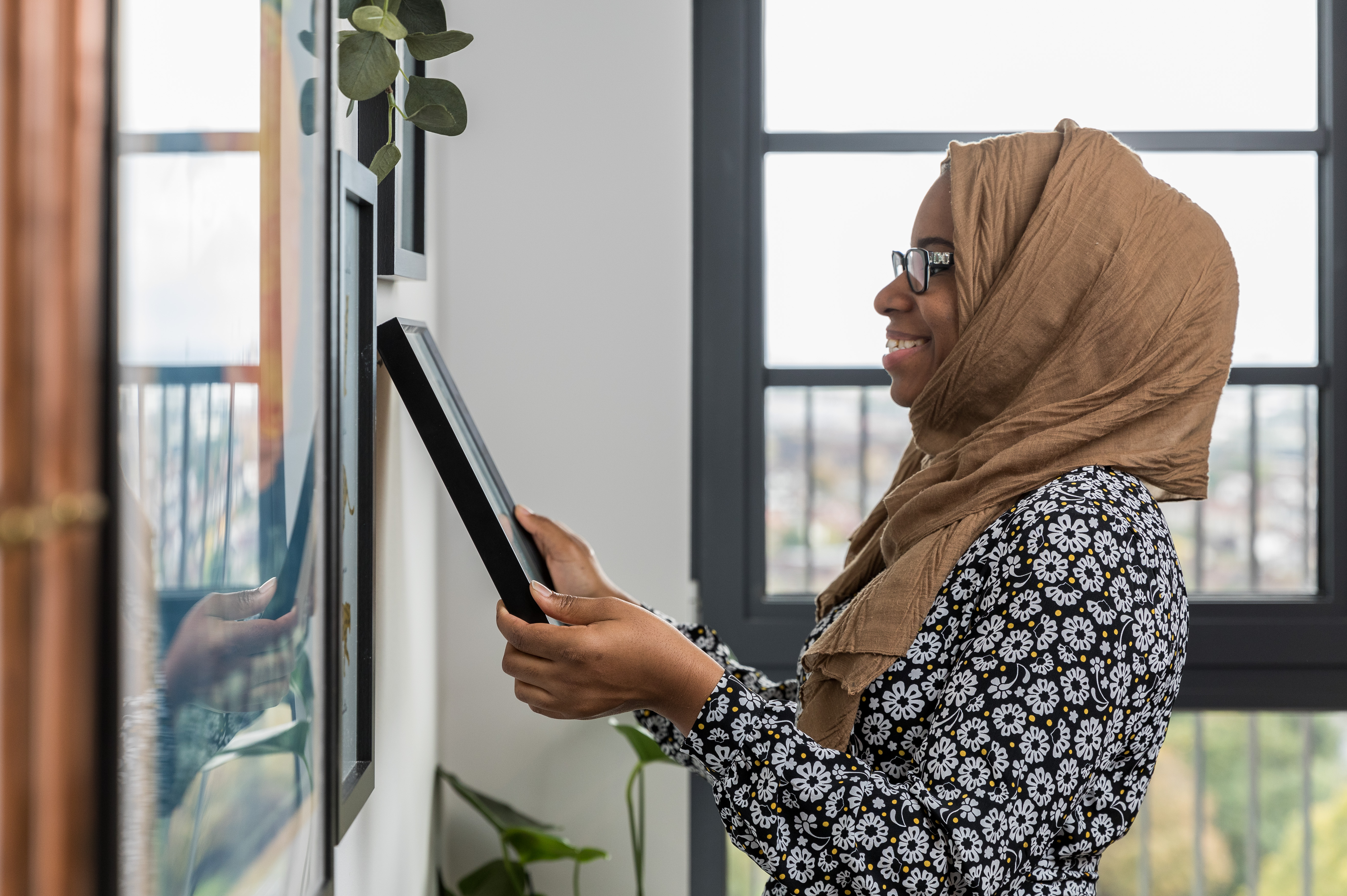 What is hygge? 
Hygge is a word in Danish and Norwegian that we don't have a direct translation for in English. The Oxford English Dictionary describes hygge simply as the quality of being warm and comfortable that gives a feeling of happiness.
Imagine, if you will, curling up on a big sofa in a chunky knit while clutching an enormous mug of hot chocolate and gazing contentedly out across a Norwegian fjord - that's hygge, something we all need a bit more of in our lives (especially in this weather). 
There are lots of things that can bring us this feeling of cosy contentment and wellbeing. Often, informal time together with family and close friends can do the trick, but it's also something you can achieve with a bit of clever - and inexpensive - interior design. 
How to pronounce hygge
If you're not Danish, hygge isn't the easiest word to pronounce. You might guess at 'higg-ee' but it's actually somewhere between 'hoo-gah' and 'hue-gah'. Thankfully, it's easier to embrace than it is to say.
What is hygge food?
Hygge food is all about hearty meals for cosy days. We're talking chunky, sumptuous soups, rich hot chocolate, heaping bowls of macaroni cheese, indulgent bakes and smorrebrod, which are Danish open sandwiches on dense, sourdough rye bread. Here's a little smorrebrod inspiration - yum!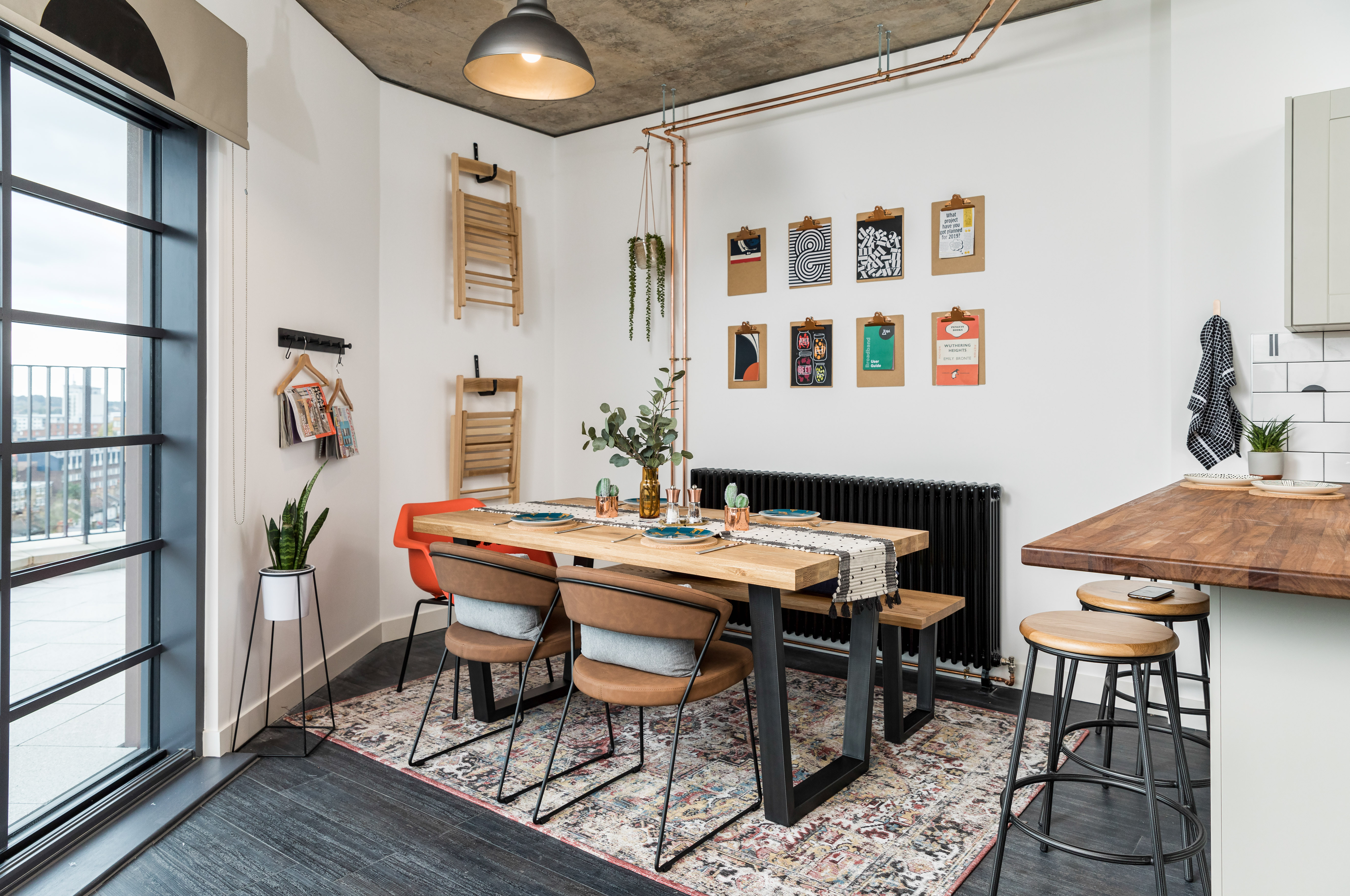 How to be hygge
Hygge has been massively commercialised over the last few years but it actually has very simple roots. The Nordic region has historically been quite poor, with limited access to resources, challenging environmental conditions and hard winters. Therefore, the idea that hygge is about things is completely wrong. Achieving hygge is all about slowing down and simplifying. It's about stepping back from the hectic pace of modern life and taking time to look after ourselves and savour the small moments of joy, kinship and contentment that life brings.
To be more hygge, you should spend less time worrying about materialistic things and more time in nature and with family and friends. With so much anxiety in the world, hygge allows you to slow down, live in the moment and appreciate the small things in life. 
How to hygge your home
Everything in your home creates an emotional response, from the lighting and layout to the use of materials and colour. With a little know-how, you can use the design elements in your home to reduce anxiety, increase feelings of comfort and cosiness and make everything more hygge. 
Here are a few simple steps to hygge your home:
Bring more natural elements into your home, such as wooden furniture, fresh greenery, textured pieces and lots of clay.
Turn off artificial lights and use candles to create a cosier space with a warm, gentle glow. 
Embrace natural light during the day by keeping curtains open and positioning mirrors on walls opposite windows to reflect the light throughout your home. 
Create cosy corners where you can curl up in a comfy chair with a book and a hot drink.
Keep the colour scheme neutral to create an atmosphere of harmony and peace. Warm, pastel colours like creams, light greys and browns help to make relaxing spaces.
Light up your home with fairy lights. Use them in your bedroom, the lounge or on an outdoor patio to create a soft and welcoming space.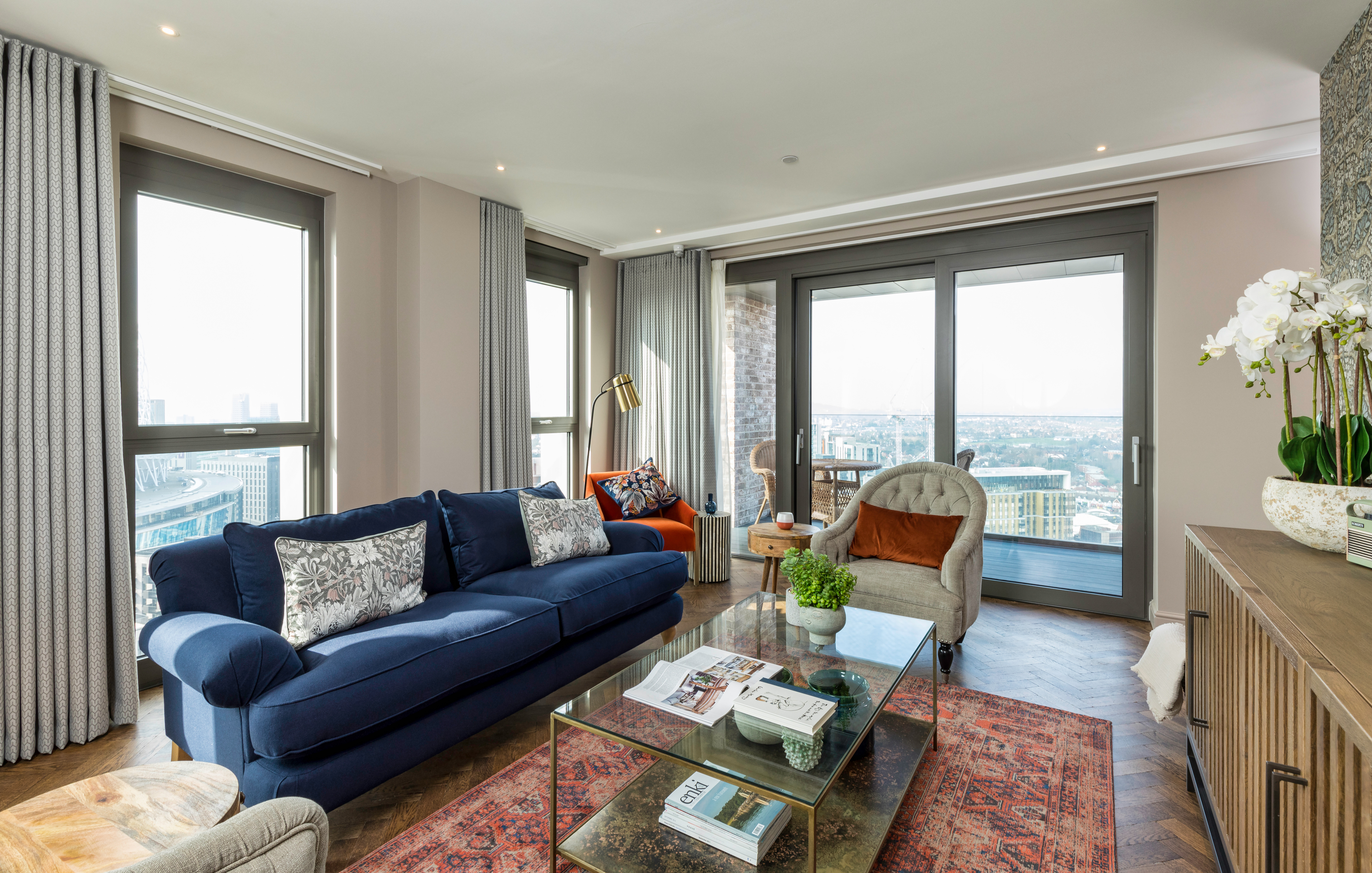 How to create a hygge living room
To turn your living room into a hygge haven, mixing textures is a great place to start. There are no real rules here but comfort is key. Something like a lambswool throw over the back of your sofa, a sheepskin rug on the floor and cushions of different shapes, sizes and materials, all within a restrained colour scheme, can work well. 
To embrace hygge, you also need to banish clutter. Investing in a few clever storage solutions can help you create a serene and comforting space without any unwanted visual clutter.
Hygge's all about embracing the memories that make us happy, so you could also put up a display of your favourite photos, prints, paintings and travel mementoes. You can then enjoy those memories whenever you like.
Find your hygge home with Quintain Living
Redecorating might be a big 'no' for some landlords, but at our stylish apartments in Wembley Park, you can repaint your home and add your own personal touches as you see fit. And the fact we're located in a 15-minute neighbourhood with home stores like Ikea nearby makes that even easier!
We even have an in-house maintenance team that can help you out. As long as the apartment is handed back in its original condition, you can make it hygge however you want.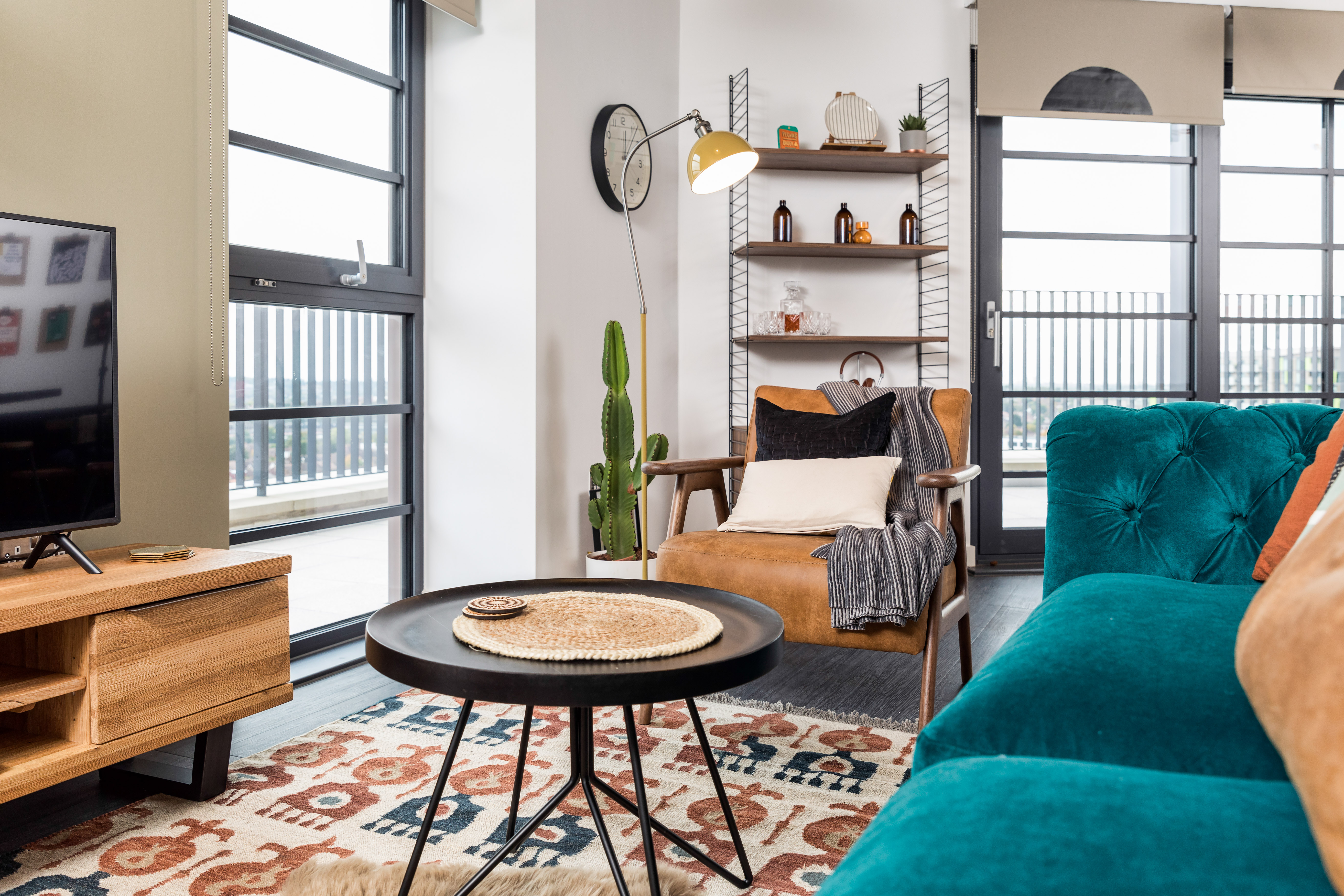 Take a look at our Scandi-inspired Landsby building, which embraces warm Nordic design, and find out why a home with Quintain Living is more than just an apartment. Explore our other buildings and find your perfect home.