AS SEEN IN THE EVENING STANDARD
Loide and João Azinheiro first moved into Quintain Living in April 2019, renting a two-bedroom apartment in Landsby. Then, in January 2021, with new addition to the family, Benjamin, they moved into a larger, three-bedroom apartment in Canada Gardens.
The move was inspired by a number of drivers. Canada Gardens' outstanding social spaces was one. The development is home to a pirate ship themed children's play area and water feature, an acre of secure and private podium gardens, awash with garden-party design features like outdoor kitchen entertainment spaces and BBQs, a huge roof terrace and a serviced clubhouse for indoor relaxation.
There are hireable resident allotments, designer work-from-home garden sheds and a large bright and beautiful children's playhouse for private party hire. It is the ideal setting for family life and the children's spaces in particular appealed to Loide and João.
 Working from home also played into the couple's decision to move, as they switched from a two-bedroom apartment to a three bedroom home, turning the third bedroom into an office supplemented by the many work from home spaces within their building. Loide and João have both worked from the clubhouse too, observing how nice the environment is there.
For Loide and João, Quintain Living is their first experience of living in a build to rent development. Loide comments:
"I'm only sad I cannot buy it as I really enjoy living here! The apartments are amazing and having a concierge makes our lives much easier."
As a result of the pandemic, the young family haven't used all of the facilities available at Canada Gardens yet, but they are very much looking forward to:
"We have booked the BBQ so we will be using it soon and we'll try the playhouse and the pirate ship soon enough too. Can't wait for the weather to get better so we can play with Benji in the garden and paddling pool!"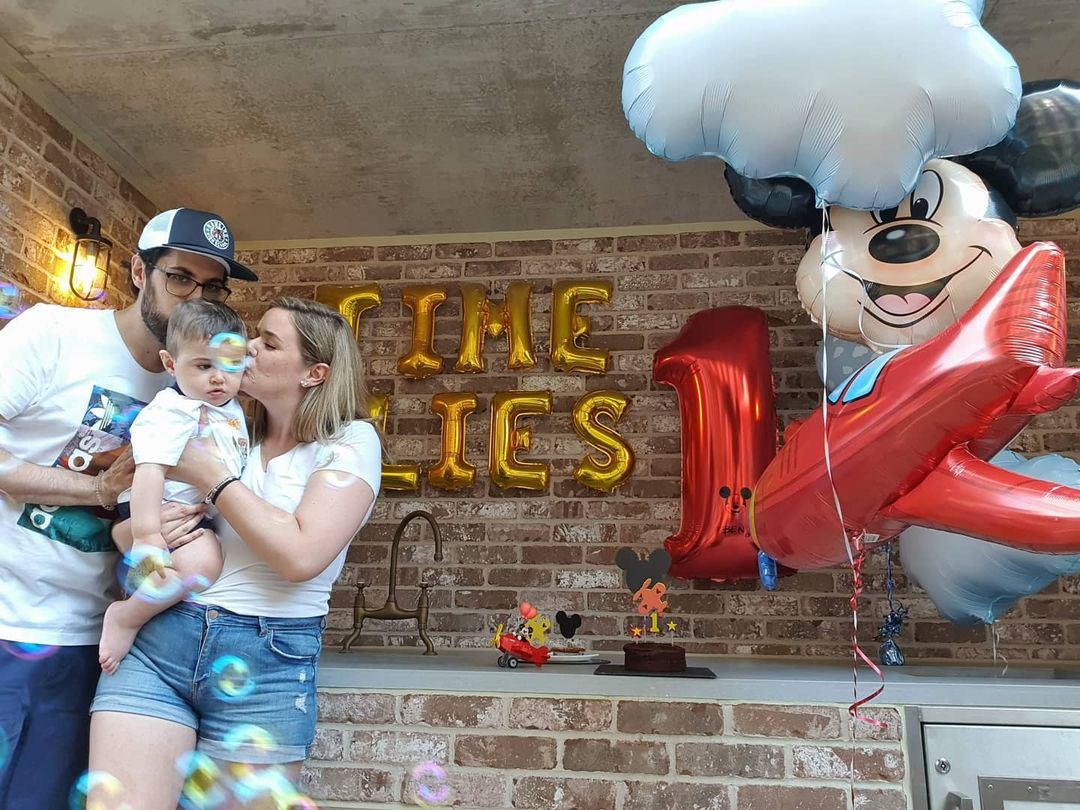 The couple are also delighted with the wider Wembley Park area. Loide loves all the new, shops, restaurants and Quintain Living developments that are appearing, while the CCTV and well-lit boulevards make her feel safe and confident. Working near Marylebone (when not home-based), the location is also ideal for her commute – the train direct takes just nine minutes.
Life with Quintain Living comes with plenty of added extras. Loide checks the Groups in the resident app daily and uses it to sign up for the events that Quintain Living arranges for residents. So far, she has joined Pilates and yoga classes, art and painting lessons and baking classes with local artisan bakery Bread Ahead.
She concludes that Quintain Living's way of renting is better than traditional renting and would definitely recommend it to others.
Related Articles
14 May 2019: News
Quintain Living Resident Supperclub with Nawamin Boss

- Christmas Special
Cooking reality television to us Brits is just as important to us as any other TV show – with intense finals and all the drama to see which apple pie will win – it's fair to say we love our food. Which is why one of our signature events for our Quintain Living residents is The Supper Clubs. But in true Quintain Living style, these aren't just any supper clubs – they are cooked by the best of reality cooking TV, Masterchef stars of course!
Read article