It's true, World Friendship Day is actually a thing that is celebrated across the globe and even the hashtag is trending on Twitter now. But what is this day all about? Maybe you text your best mate and thank them for being your friend – who knows! But what we do know is that friendship is something that should be celebrated and here's why we think it's important at Quintain Living.
From rooftop yoga, supper clubs and paint & prosecco evenings, all of these free resident events are held from the comfort of our social spaces located across our buildings and are perfect for socialising, meeting new people and getting to know your neighbours. Who knows, you might end up becoming best friends with these people? Which is exactly what happened to this group of six Quintain Living residents.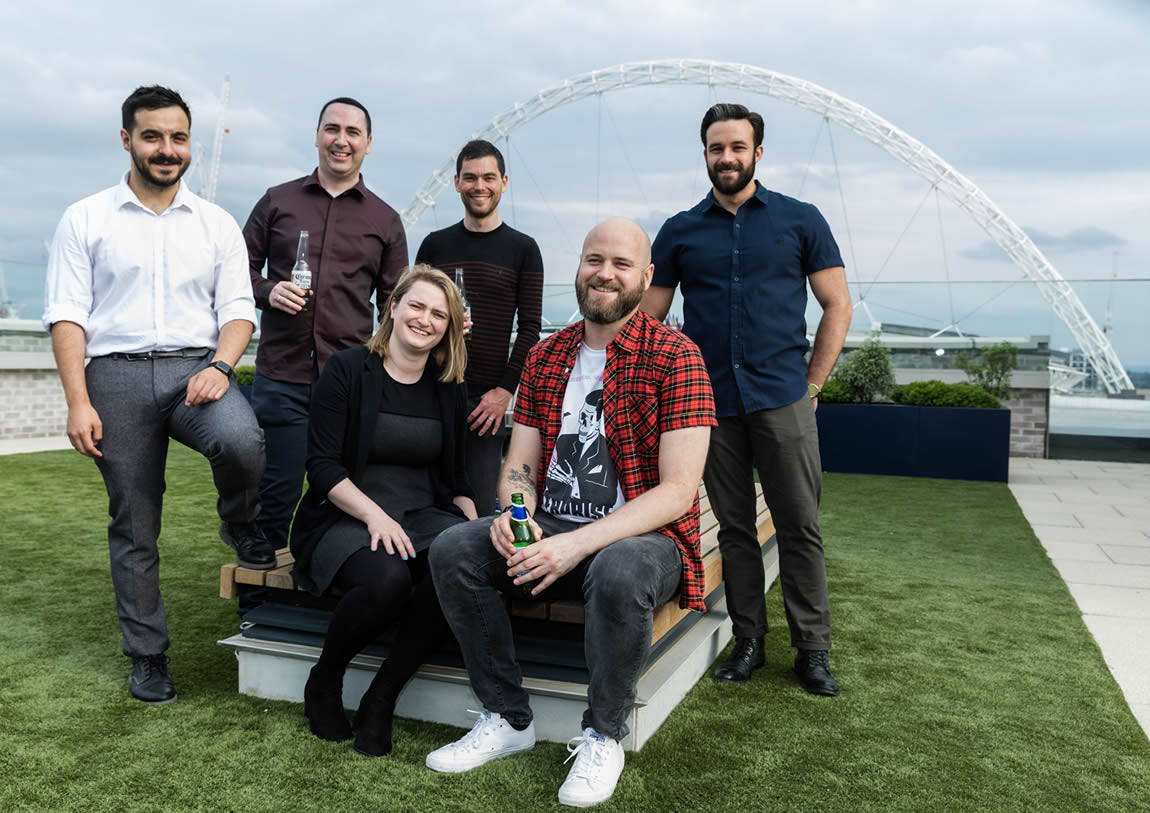 Meet the residents!
Lee and Mick moved into Dakota on February 2018, after relocating to the UK from Australia when Lee got a job as a paramedic in London. They found Quintain Living by chance when wandering past our office one day. When they realised there was zero deposits/fees and saw the high-spec of the apartments available, it was a no brainer for them!
Ciara and Daniel had been living at home before moving into Quintain Living together in 2016. Ciara had just begun her teaching career and Daniel was juggling a demanding full-time job and an evening degree. The hassle-free lifestyle and on-site social scene instantly appealed to them and they haven't looked back since.
Tim and Conor also became Quintain Living residents in 2016, having rented in the Wembley area since 2005 and thoroughly enjoy their front-row seats watching the incredible regeneration of Wembley Park within the comfort of their very own Quintain Living home, as well as the added perks exclusive to Quintain Living residents, including tickets to The SSE Arena, Wembley & Wembley Stadium concerts.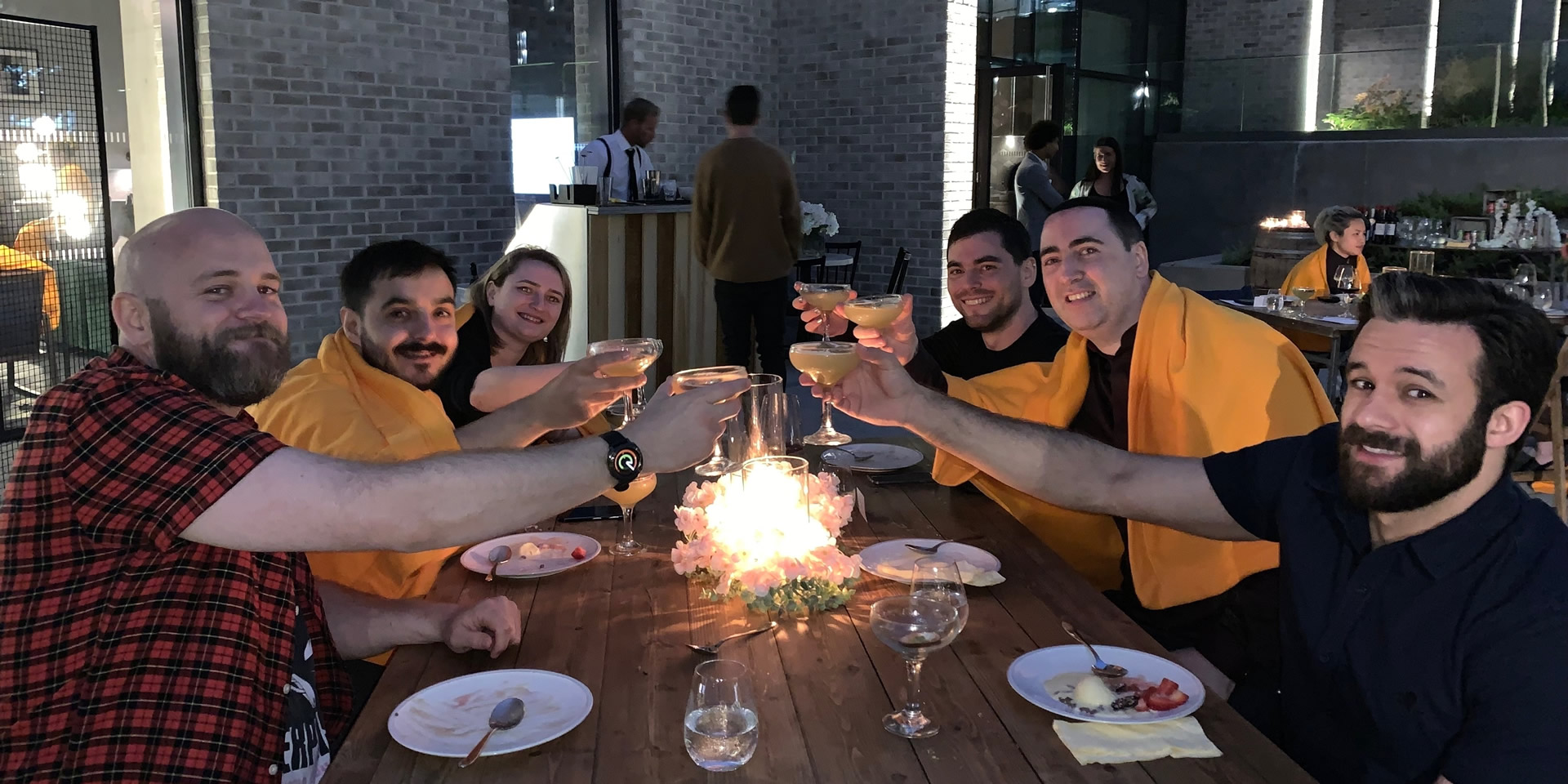 The gang at our Resident Supper Club with MasterChef stars Billy & Jack!
How it all began
Tim and Conor had met Dan and Ciara a few times at Quintain Living social events, then got chatting properly at the opening of Black Sheep, a local independent coffee and cocktail lounge. Tim met Mick at one of the Quintain Living resident events and he and Conor began catching up with Mick and Lee often with the four of them first meeting up at Quintain Living's Eurovision event. Next thing you know, all three couples began hanging out together and quickly became good friends. If they are not enjoying the free Quintain Living resident events, you can usually find the gang grabbing a bite to eat at Boxpark Wembley, catching a movie at Cineworld located in London Designer Outlet or hanging out with KT Tunstall at Wembley Park's International Busking Day gig.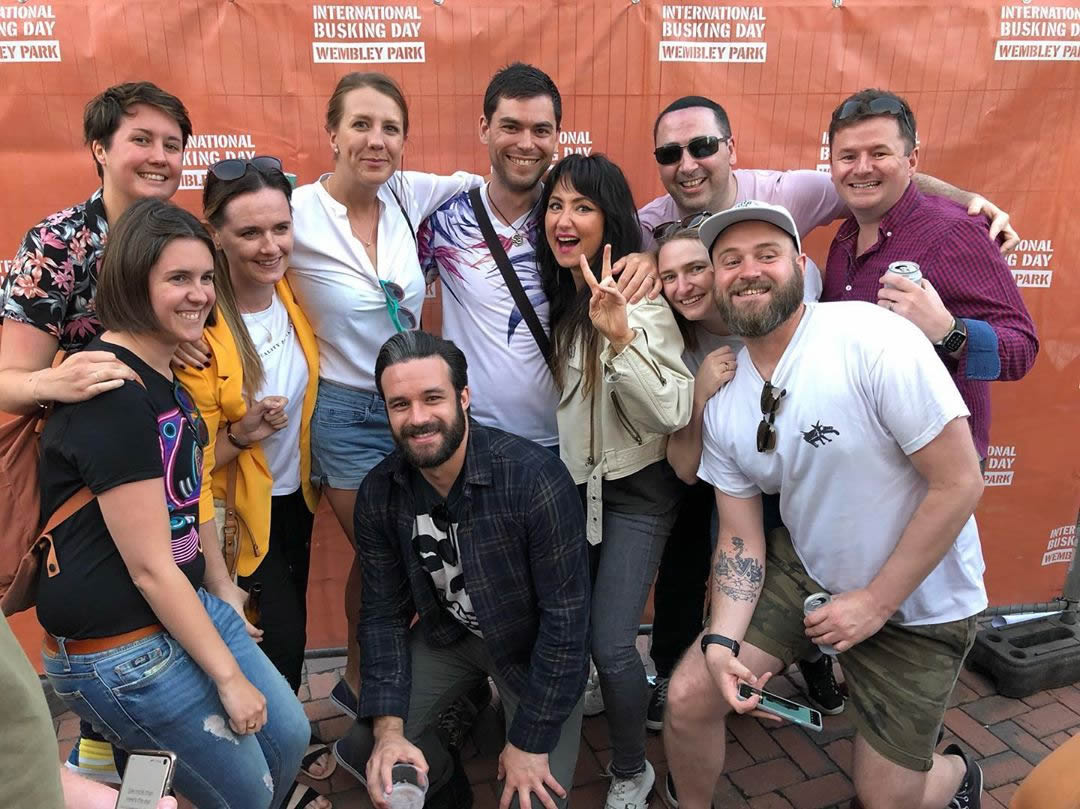 Is it just us, or do 6 friends living in the same apartment building, drinking coffee in a coffee shop and hanging out all the time ring a bell…?
Could it BE anymore similar?! 
It's the small things in life like having your friends close by (or even in your building) that makes all the difference when living in London.
Happy World Friendship Day!
Related Articles
14 May 2019: News
Quintain Living Resident Supperclub with Nawamin Boss

- Christmas Special
Cooking reality television to us Brits is just as important to us as any other TV show – with intense finals and all the drama to see which apple pie will win – it's fair to say we love our food. Which is why one of our signature events for our Quintain Living residents is The Supper Clubs. But in true Quintain Living style, these aren't just any supper clubs – they are cooked by the best of reality cooking TV, Masterchef stars of course!
Read article