Living in one of the world's most vibrant cities can be an amazing experience, especially if you've got someone to share the city with. Flatsharing in London can be a no-brainer. It's a great way to split the cost of living in London with like-minded individuals while enjoying all the fun things that city has to offer. 
In this blog post, we'll be sharing our tips and tricks for finding the perfect flatshare in London. Whether you're a student, young professional or simply looking for a new way to experience the city, our guide to flatshares in London is here to help. So, let's dive in!
Finding flatmates in London 
Finding the right flatmate in London can be a daunting task, but it's essential to ensure that you have a positive living experience. Luckily, there are a few common ways to look for a great flatmate. Tools like networking with your peers or attending flatmate events can help you to find someone with whom you already share common interests.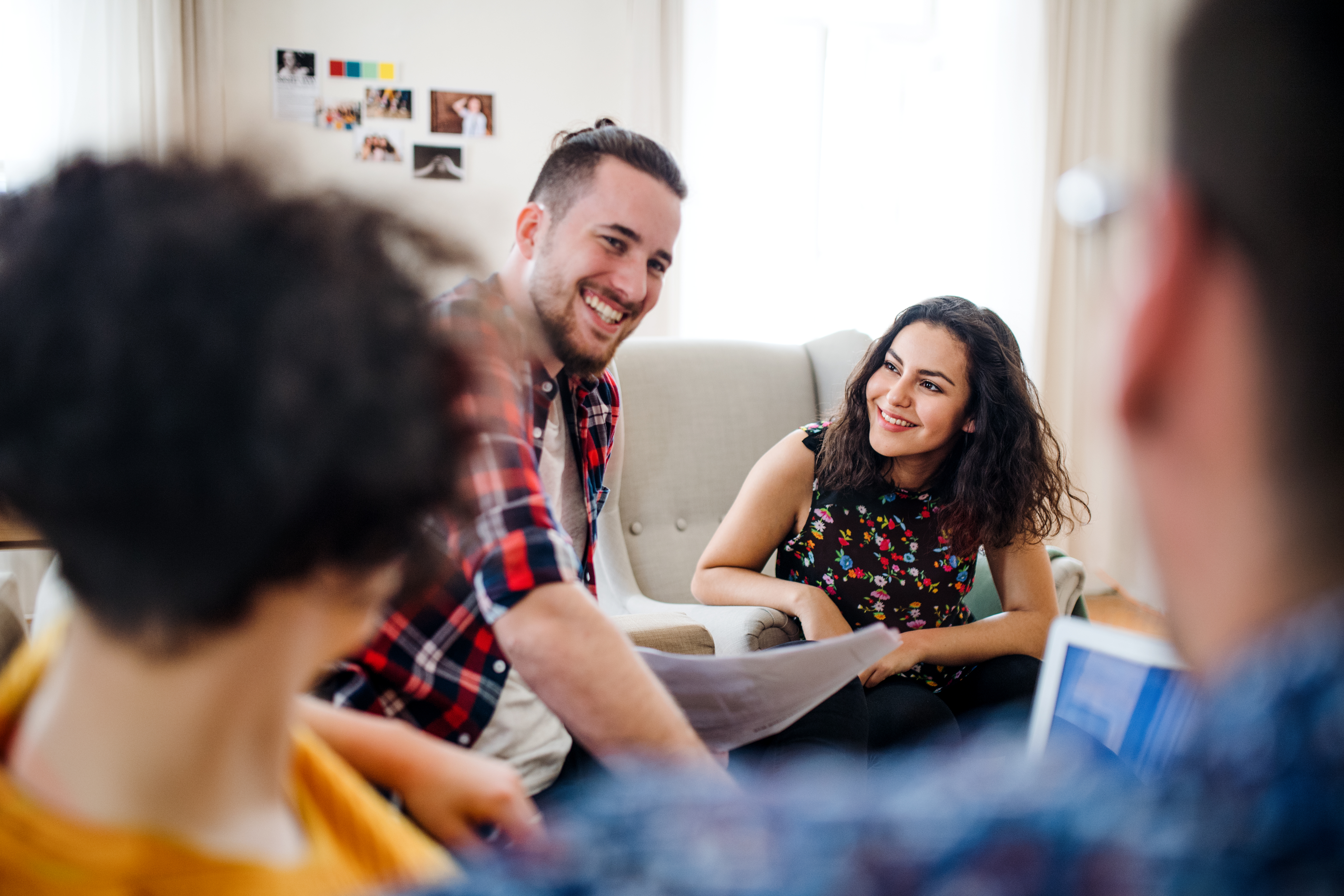 Considerations when finding a flatmate 
Let's be honest, we all think we're easy to live with. But the facts are we all live better with certain people than others. That's why it's so important to make multiple considerations before signing an agreement with someone. 
Think about your lifestyle and how it might blend with someone else's. For example, if you're a night owl, it may be best to find a flatmate with a similar sleep schedule so no one is kept awake when they'd rather be asleep. 
Getting to know a person's habits and interests can help you to decide whether you'd be a compatible flatmate pair early on. Be honest about your habits and discuss them with your potential flatmate. If you have a strict cleaning routine, make sure your flatmate is okay with it. If you're a smoker or have pets, make sure you find a flatmate who is comfortable with these things, and vice versa. 
By keeping these considerations in mind, you'll have a seamless time finding a compatible flatmate that can help with a happy and peaceful living experience.
Finding the right flatmate for you 
When searching for a flatmate, be honest about what you're looking for in a living arrangement. Finding a flatmate is a great exercise in communication. When both parties are clear about their expectations from the start, it makes it easier to find someone that could be a potentially great match with you and your flat. 
While you don't need to share all the same interests as your flatmate, finding someone with whom you have some common ground can make living together more enjoyable. Consider looking for someone with similar hobbies or interests, such as a love of food, sports or music - all of which can be found within 15 minutes from the Quintain Living apartments.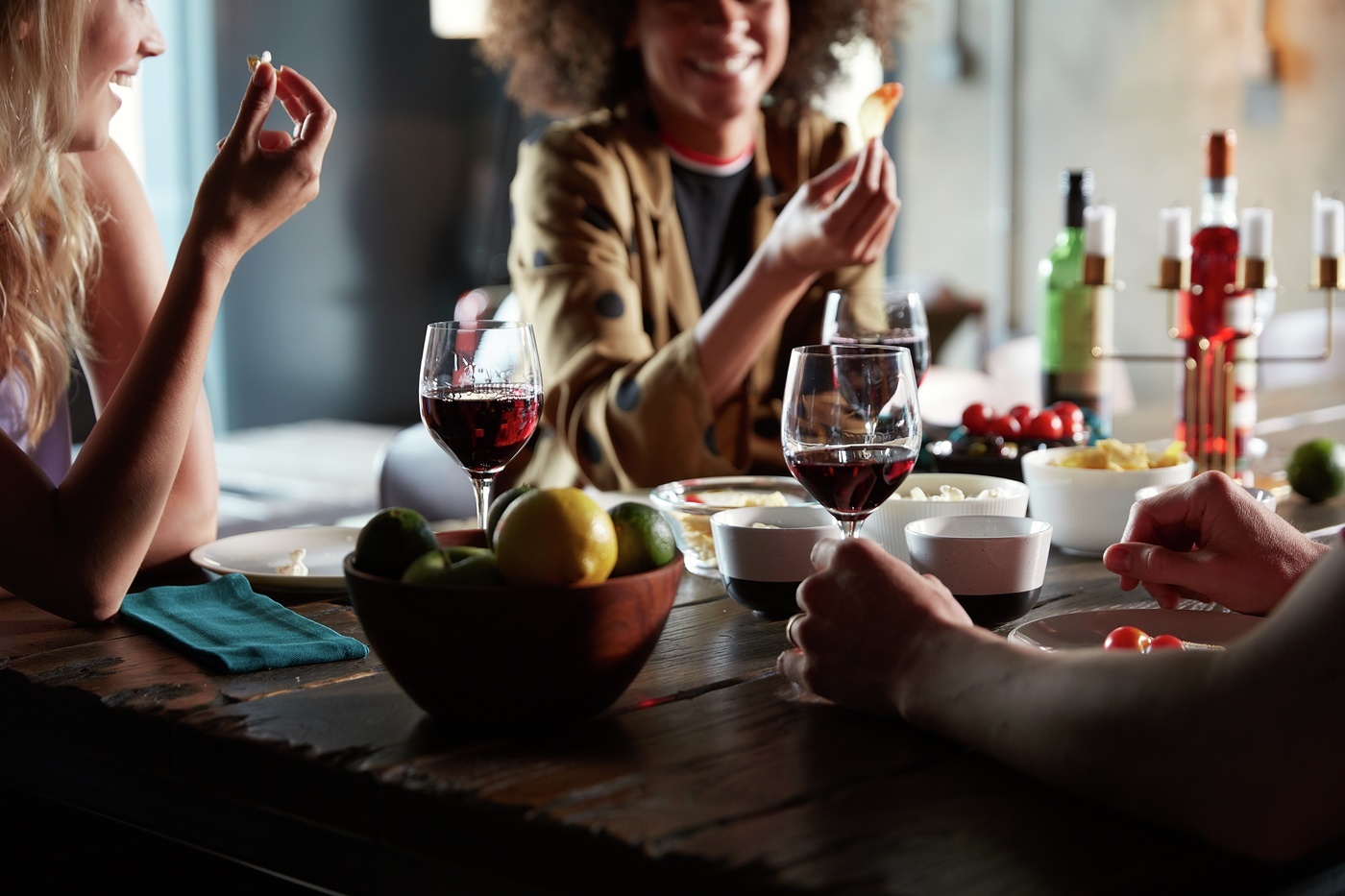 House share with us
We understand the challenges of finding the right flatmate. That's why we offer a variety of flatshare options, making it easy for you to live with new flatmates while enjoying all the benefits of a stylish, modern home. You can easily list a room on flatshare websites like SpareRoom and Ideal Flatmates. This allows you to find roommates that share your lifestyle and housing preferences. 
Our rooms are designed with your comfort in mind, featuring high-speed Wi-Fi, contemporary furnishings and plenty of storage space for you and your roommate to share. Similarly, your utilities - your water, gas and electricity - are all set up for you and ready to go. Our flatshare options are an excellent choice for those looking to live in a thriving London neighbourhood and enjoy the benefits of a contemporary home with like-minded individuals.
At Quintain Living, we operate on a jointly and severally liable basis, which means that you and your flatmates are jointly responsible for rent and any damages to the property. This ensures that everyone is held accountable and creates a sense of community among flatmates.
Flat share sites - how to find a flatmate 
If you're wondering how to find a flatmate, using flatshare sites such as SpareRoom, Ideal Flatmate and MatesPlace ( found on Facebook) can be incredibly helpful. One of the advantages of listing your room on a flatshare site is the increased visibility - by reaching a broader audience of potential flatmates, you increase your chances of finding someone who is compatible with you and your lifestyle.
Spareroom has search filters that allow users to refine their search for potential flatmates and rooms. Users can filter their search results based on a range of criteria such as location and move-in date. For users looking to move into Wembley Park, the search filter feature makes it that much easier for potential housemates to find you and your amazing flat. 
Ideal Flatmate is a website that connects potential flatmates based on their personality, preferences, and lifestyle. It offers a compatibility matching algorithm that ensures you find someone who not only shares your living preferences but also someone who you can get along with on a personal level, so you know if they'll be a good match for your spare room. 
MatesPlace is a Facebook group that connects potential flatmates in London. It has a large and active community that can list rooms for rent, and allows for direct communication between potential flatmates, so you can start getting to know your potential new flatmate right away. Facebook Messenger also makes it easy for your new flatmate to send money when it comes time to pay rent, so you can take care of business swiftly each month. 
If you're looking for flatmates in London, take advantage of flatshare sites like these. They allow you to connect with a wide range of different people, making it easier to find someone that's compatible with you and your lifestyle, so you can make the most of life in your spacious apartment.
Things to do with your flatmates 
Living with flatmates can be an exciting and enjoyable experience, especially when you first move in together. To make the most of this time, why not plan some fun activities with your new flatmates? At Quintain Living, we believe in creating communities where our residents can socialise, relax and have fun. Our 15-minute neighbourhood provides residents with easy access to a wide range of amenities and activities just beyond their doorstep. Visit Boxpark together, go to the cinema or grab some food - whatever floats your boat! 
We believe that a positive living experience is not just about finding the right flatmate but also about creating a vibrant community that fosters a sense of belonging. We've created open communal spaces, such as landscaped gardens, rooftop hangouts and communal lounges where our residents, many of them students and young professionals, can come together and meet new people. For those who fancy venturing further afield, our proximity to London makes it easy to explore the city and spend a day out with your flatmates. 
As you embark on the exciting journey of finding a flatmate to share your stylish apartment with, keep these helpful tips close at hand. Our range of flexible, fully-furnished apartments are designed with flat sharing in mind, making it easy for you to settle in and connect with your flatmates. Before you start your search for a flatmate, you'll need a flat. Explore our buildings to find the perfect spacious apartment for you and your new flatmate.