Grab your rainbow flags and revel in the vibrant spirit of Pride that permeates the lively streets of London. In this blog post, we'll unveil an exciting tapestry of one-off events and ongoing celebrations, so that you can make the most of Pride all year round. Inclusivity, diversity and love are always worthy of celebrating, so join us as we guide you through the kaleidoscope of experiences that help to define Pride in London
When is London Pride? 
Pride in London typically takes place in the summer months, with the main parade and festivities occurring in late June or early July. However, it's always a good idea to check the official Pride in London website or social media channels for the most up-to-date information on dates and events, as they may vary from year to year. 
This year, the official Pride parade is set to take place on 1 July. 
When was the first London Pride? 
London Pride, also known as Pride in London, traces its roots back to the early days of the LGBTQ+ rights movement. The first London Pride took place on 1 July, 1972, inspired by the Stonewall Riots in New York City, 1969. It was organised by the Gay Liberation Front (GLF) as a protest march calling for the decriminalisation of homosexuality, an end to discrimination and equal rights for LGBTQ+ individuals.
At that time, the LGBTQ+ community faced widespread societal prejudice, legal restrictions and discrimination. The march commenced from Trafalgar Square and proceeded to Hyde Park, drawing an estimated 2,000 participants. The event aimed to raise visibility and challenge the oppressive attitudes prevailing at the time.
Throughout the following years, Pride in London continued to grow in significance and participation. It became an annual tradition, providing a platform for LGBTQ+ individuals to express their identity, advocate for rights and celebrate their diversity. In the 1980s, amidst the HIV/AIDS crisis, London Pride also served as a platform for raising awareness, destigmatizing HIV and supporting affected individuals.
Over the decades, Pride in London has evolved into a multifaceted celebration of LGBTQ+ identity, progress and resilience. It wasn't until 2003 that Section 28 was dismantled, the legislation that prohibited homosexual marriages since 1988. Today, Pride encompasses a wide array of events, including LGBT+ History Month and the iconic Pride Parade, which winds through the city's streets, vibrant street parties, educational panels, art exhibitions, and more.
Queer events in London
London is a vibrant hub of queer culture, and its diverse LGBTQ+ community is embraced through an array of captivating and inclusive events throughout the year.
Pride: Samovar Space + Boxpark
Celebrate Pride with Quintain Living at Samovar Space + Boxpark, nestled in the vibrant Wembley Park. This unique event, taking place in the evening on 30 June, is thoughtfully curated to cater to Quintain Living residents, offering a joyous and inclusive gathering filled with art, music and community spirit.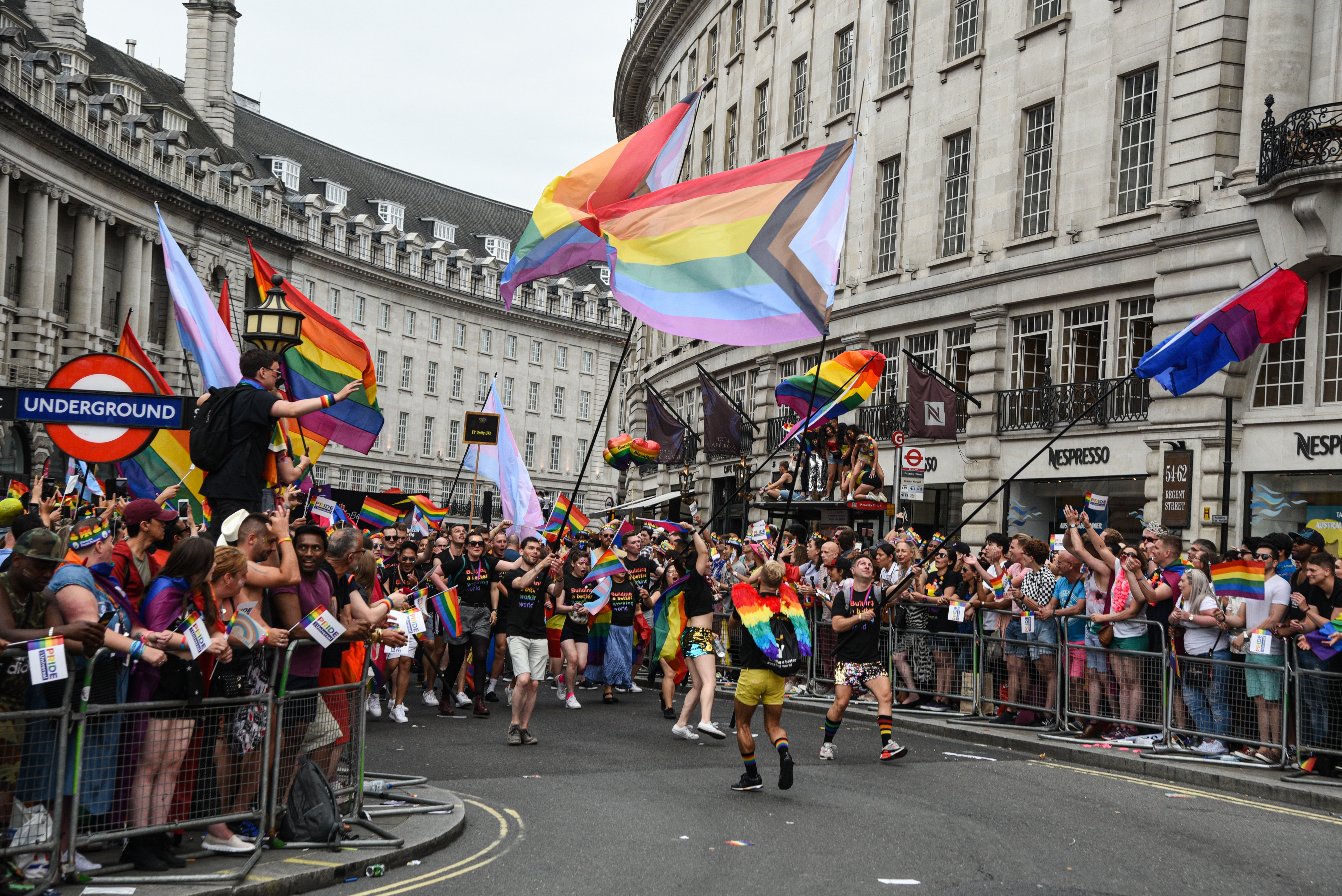 London Pride Parade
Mark your calendars for the highlight of London's Pride celebrations, the iconic London Pride Parade, set to take place on Saturday, July 1st this year. Join thousands of enthusiastic participants and supporters as they flood the streets, spreading love, acceptance, and the vibrant colours of the LGBTQ+ community. Visit the official Pride in London website for more information and to stay updated on the parade's schedule and route details.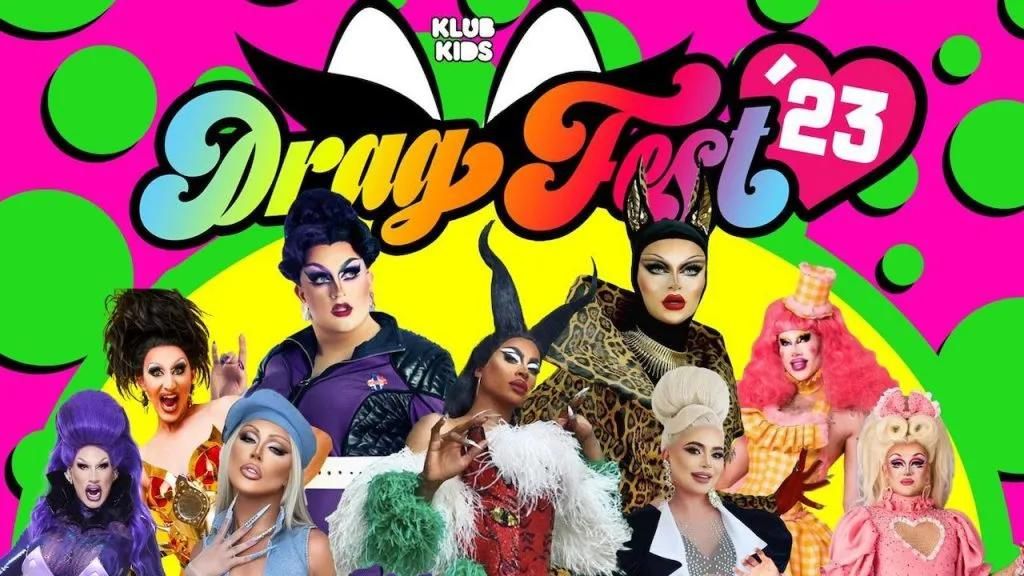 Drag Fest London 
A spectacular celebration of drag culture and diversity that promises to captivate audiences with its dazzling performances, fierce queens, and unforgettable entertainment. This highly anticipated event, organised by Klub Kids and VisitGay London, showcases the very best drag talent from around the world, delivering a non-stop extravaganza of lip-syncs, high-energy dance numbers, and fabulous fashion. Get ready to be mesmerised by the glitz, glamour, and sheer artistry of Drag Fest London, where the spirit of drag reigns supreme.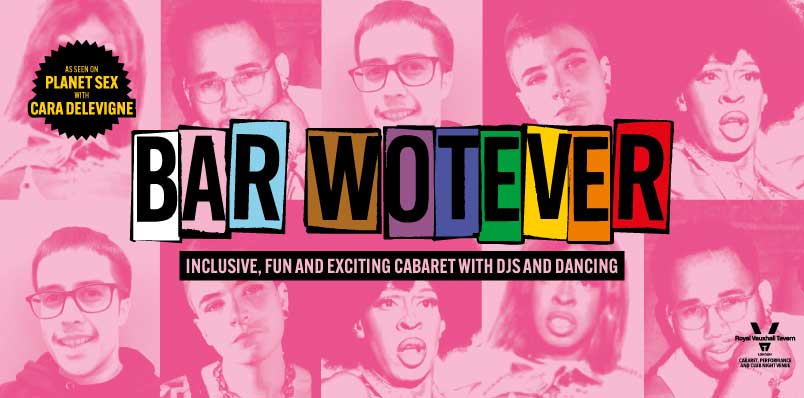 Bar Wotever 
A staple of London's queer bars and LGBTQ+ nightlife, Bar Wotever is known for its electrifying performances and welcoming atmosphere; a must-visit venue for anyone seeking an unforgettable night out. During Pride season, Bar Wotever goes above and beyond to celebrate diversity and inclusivity, hosting a series of special events that showcase a diverse array of talented queer performers.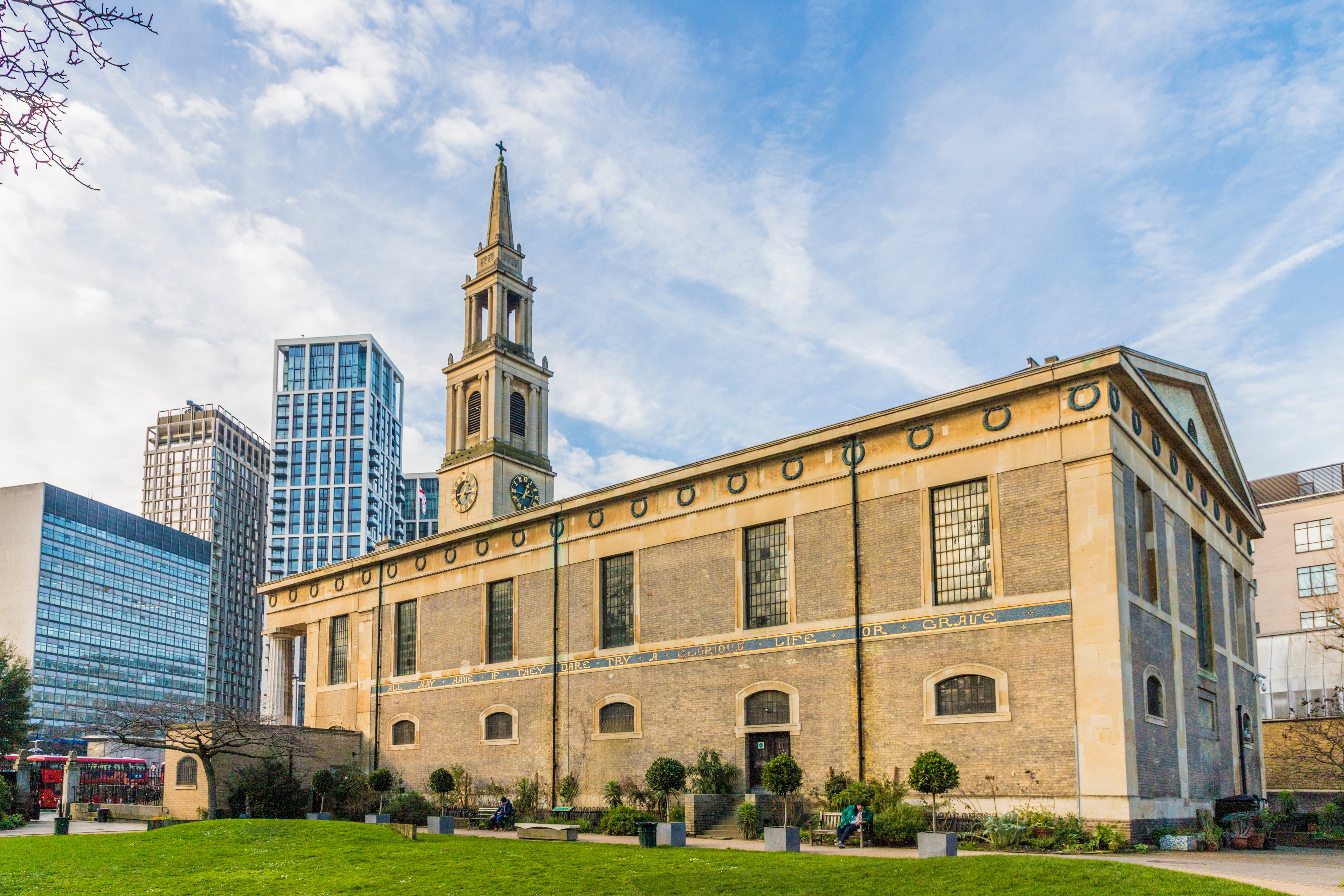 Waterloo: Behind The Scenes - Pride and Prejudice?
Gather at St. John's Church, Waterloo, one of the most inclusive churches in London, for a panel discussing diving into the complex relationship between homosexuality and faith. Join the audience on a thought-provoking journey as the diverse panel seeks to foster positive change and cultivate a deeper cultural understanding, above all.

Queercircle 
Queercircle is a vibrant community dedicated to empowering and uplifting LGBTQ+ individuals. With a diverse range of exhibitions, events and activities surrounding Pride, Queercircle offers a welcoming space for celebration, connection and self-expression all year round. From inclusive parties and social gatherings to insightful workshops and panel discussions, their Pride events create a supportive environment where individuals can freely express their identities and connect with like-minded individuals.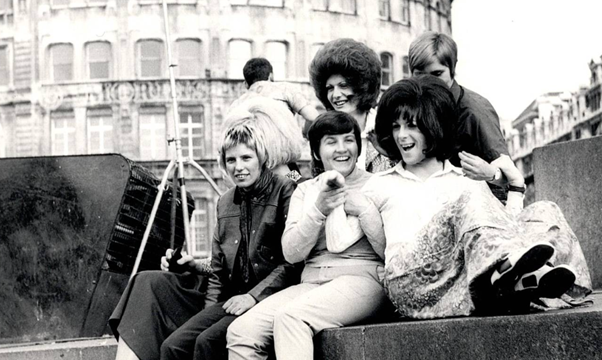 Queer Footprints at LSE: a walk through history with Dan Glass
Embark on a captivating journey through LGBTQ+ history with Dan Glass at "Queer Footprints at LSE." This unique event offers a fascinating walk that explores the rich and often overlooked queer heritage of London School of Economics (LSE) and its surrounding areas. Led by an engaging storyteller, participants will uncover hidden stories, notable landmarks, and important moments that have shaped the queer community's struggle for equality.
Queer Horror Nights 
Prepare for an exhilarating and spine-chilling experience at Queer Horror Nights, where the worlds of queerness and horror converge in a thrilling spectacle. These unforgettable events, hosted in London, immerse audiences in a captivating fusion of queer storytelling and the macabre. From horror film screenings to immersive theatre experiences, Queer Horror Nights offer a unique exploration of LGBTQ+ narratives within the horror genre, celebrating the diversity and creativity of queer artists and their chilling creations. 
"As we celebrate Pride 2023 and the incredible array of queer events in London, let us remember that pride is not confined to a single month or a specific time of the year. We can embrace the spirit of queerness every day, advocating for inclusivity and equality all year round. Whether it's attending ongoing queer events, supporting LGBTQ+ initiatives, or simply spreading love and acceptance, let's make a commitment to being "queer all year." 
Experience the unique blend of luxury living and a vibrant, inclusive environment that makes Quintain Living the perfect home for those celebrating the queer spirit, not just during Pride but throughout the entire year. Contact our helpful team today to schedule a personal viewing.