When you imagine transportation in London, the first thing that springs to mind is probably traffic jams full of black cabs and big red buses. Not particularly sustainable, you might think. However, look a little closer and you'll find that London is well on its way to going green. 
According to research by Uswitch, London is the third most sustainable transport city in Europe, after Scandinavian eco-heavyweights Helsinki and Stockholm. In fact, sustainable transport in London has taken big steps over the last few years.
Out of a total fleet of 8,795 buses, more than half are now diesel-electric hybrids, all-electric or powered by hydrogen fuel cells, while over two thirds of the city's iconic black cab fleet is zero-emission capable. And that's before we even look at the more conventional sustainable transport options such as walking and cycling, bike share schemes, the underground and car sharing.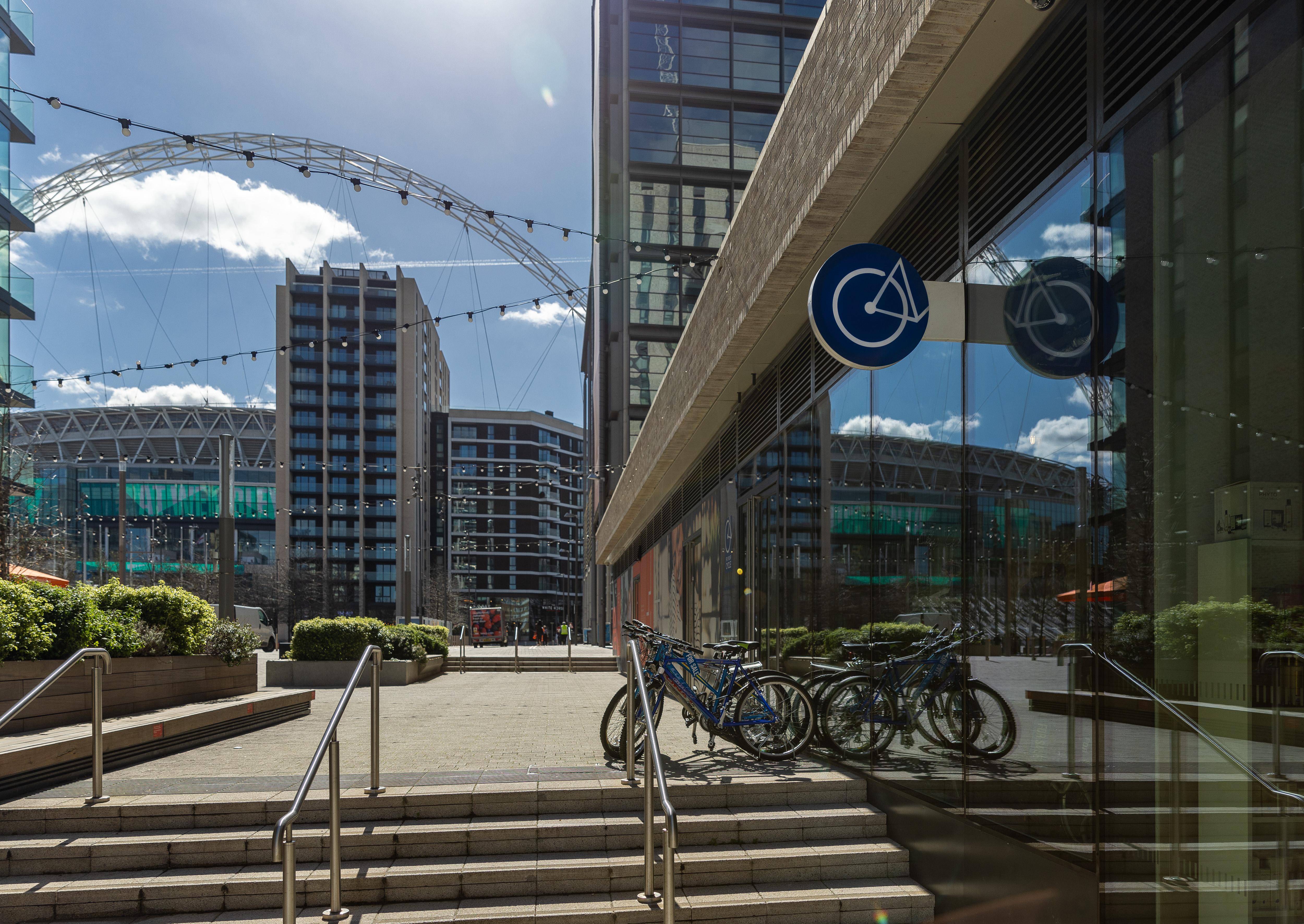 London's best sustainable transport options
1. Walking and cycling
If you're talking about the best sustainable transport in London, then walking and cycling are difficult to beat, with zero emissions of any type - apart from the odd droplet of sweat. And they're not only more environmentally friendly; they're also healthier and more rewarding modes of travel.
London is already one of the world's most walkable major cities, and Transport for London (TfL) and the London boroughs are continuing to make improvements to prioritise walking through London's streets. Many areas in London, such as Wembley Park, are also 15-minute neighbourhoods, where you can meet most of your daily needs within a 15-minute walk or cycle from your home.
For longer journeys or those where you have a time crunch, cycling is the perfect green upgrade. There are several bike rental schemes that can give you fast and cheap access to bikes across the city. 
2. Public transport
The city's excellent public transport system offers a much greener alternative to driving. The tube is already one of the most eco-friendly modes of transport in the city, with the number of people you can fit into each carriage making the carbon footprint per head almost insignificant. Not only that, the London Underground has also pledged to become completely carbon neutral by 2050.
The London bus fleet is also going through a revamping process, with ultra-low emission double-decker buses and zero-emission single-decker buses being introduced across London at a rate of 1,000 per a year. 
Wembley Park is well connected to Central London, with straight routes to the following destinations:
The West End - 12-minute journey
Kings Cross - 20-minute journey, no tube changes
Liverpool Street - 31-minute journey, no tube changes
Canary Wharf - 41-minute journey, no tube changes
3. Zero-emission taxis
All new taxis licensed after 01 January 2018 have to be zero emission-capable as part of plans to improve air quality, with all of London's black cabs turning green by 2033. 
If you can't find a zero-emission black cab, you can book an Uber. London is the global leader in Uber's electrification efforts, with more than 6,000 all-electric vehicles available in London, which is more than any other city. Uber also plans to become an all-electric platform in London by 2025. 
4. Car-sharing schemes
If you do need access to a car, our partner Zipcar offers car-sharing services that allow you to rent cars by the minute, hour or day, with vehicles available all over the city. Some journeys - let's say you've just moved into your new Quintain Living apartment and need to drive to the nearby IKEA to pick up some new furniture - are easier to do by car. This type of scheme gives you affordable access to a vehicle for as long as you need it and is more sustainable than owning a car.
Sustainable transport from your Quintain Living apartment
In a Quintain Living apartment in Wembley Park, you'll enjoy all the benefits of the 15-minute neighbourhood. There are supermarkets, schools, nurseries, a post office and an IKEA on your doorstep, as well as over 50 places to eat and drink. You'll also find iconic entertainment at Wembley Stadium, and parks and play areas where you can kick back and relax, all within a short walk of your front door.
If you need to travel further afield, there are three tube stations nearby that can take you to Central London in just 12 minutes:
Wembley Park - Jubilee and Metropolitan lines
Wembley Central - Bakerloo line and Overground
Wembley Stadium - Greater Anglia
There are also nine bus routes serving 51 bus stops and a bike hire station on-site. And, as we mentioned above, we also have a partnership with Zipcar, so you can access a car quickly if you need to.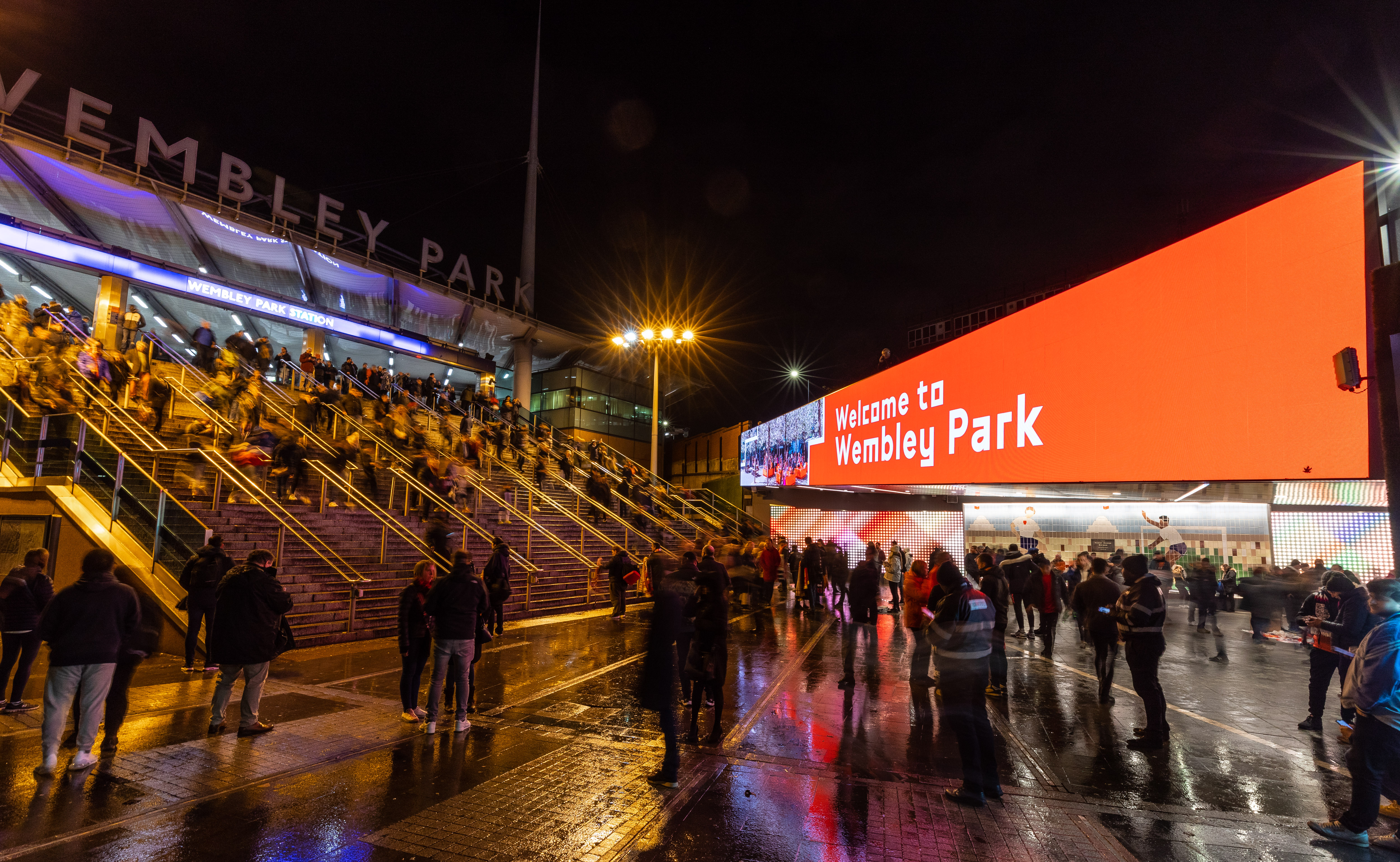 Find out why a home with Quintain Living is more than just an apartment - explore our buildings and find your perfect home.