These awards are based solely on our resident reviews and ratings on Homeviews, who have acknowledged the support and community spirit we have provided to our residents during this challenging year. At Quintain Living, our values stand for people first and we are delighted to have been recognised for our dedication and commitment to our residents.
We are ecstatic to have received recognition for the following awards.
Top 10 London Build to Rent Development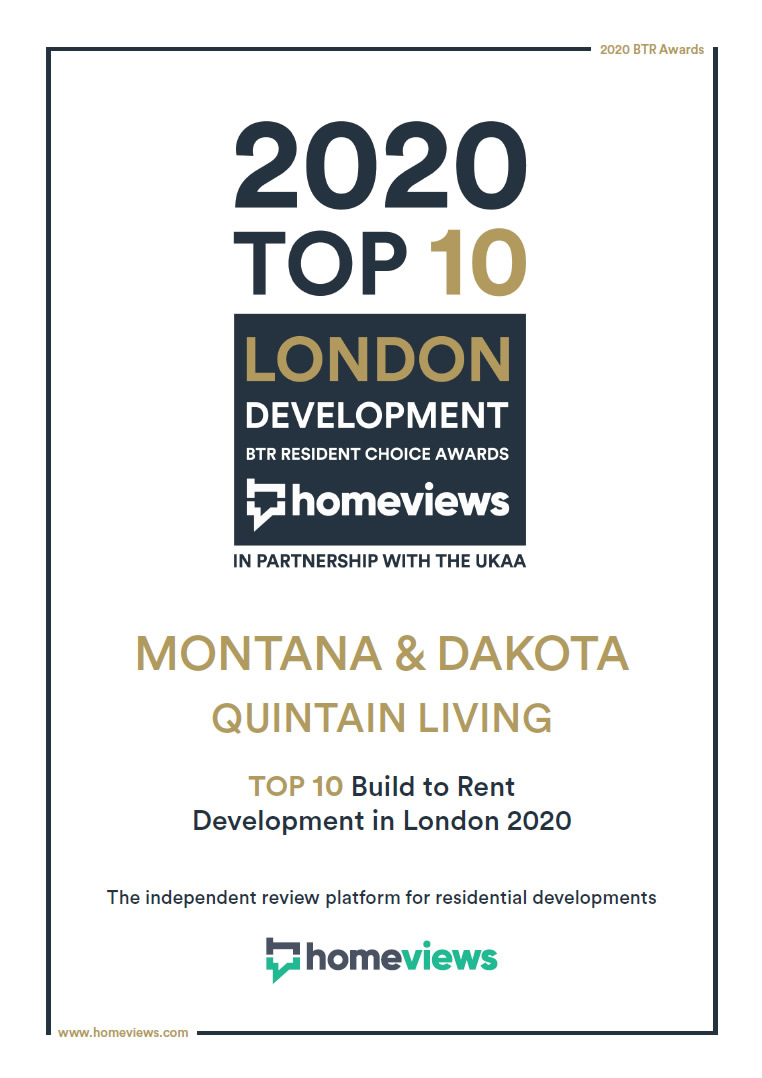 Montana & Dakota featured in the Top 10 Build to Rent Developments in London.
Top 10 Management Build to Rent Companies
Quintain Living featured in the Top 10 National BTR Management Companies in the UK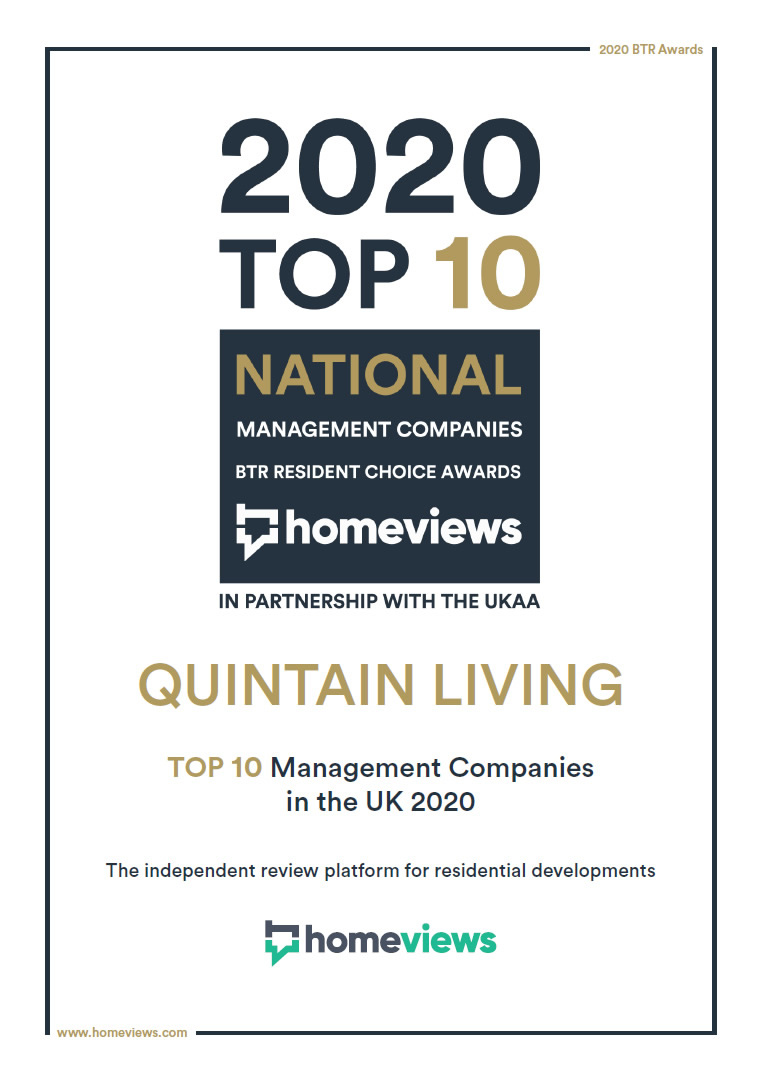 Click here to read all about it.