With ready-made communities full of like-minded people and regular social events, shared fitness spaces and work-from-home areas, you'll immediately feel at home in a rented Quintain Living apartment.
But is it better to rent or buy in London if you're moving to the city from abroad? And what can you expect from the London rental market? We take a look at the buying vs renting conundrum to help you find a home that works for you.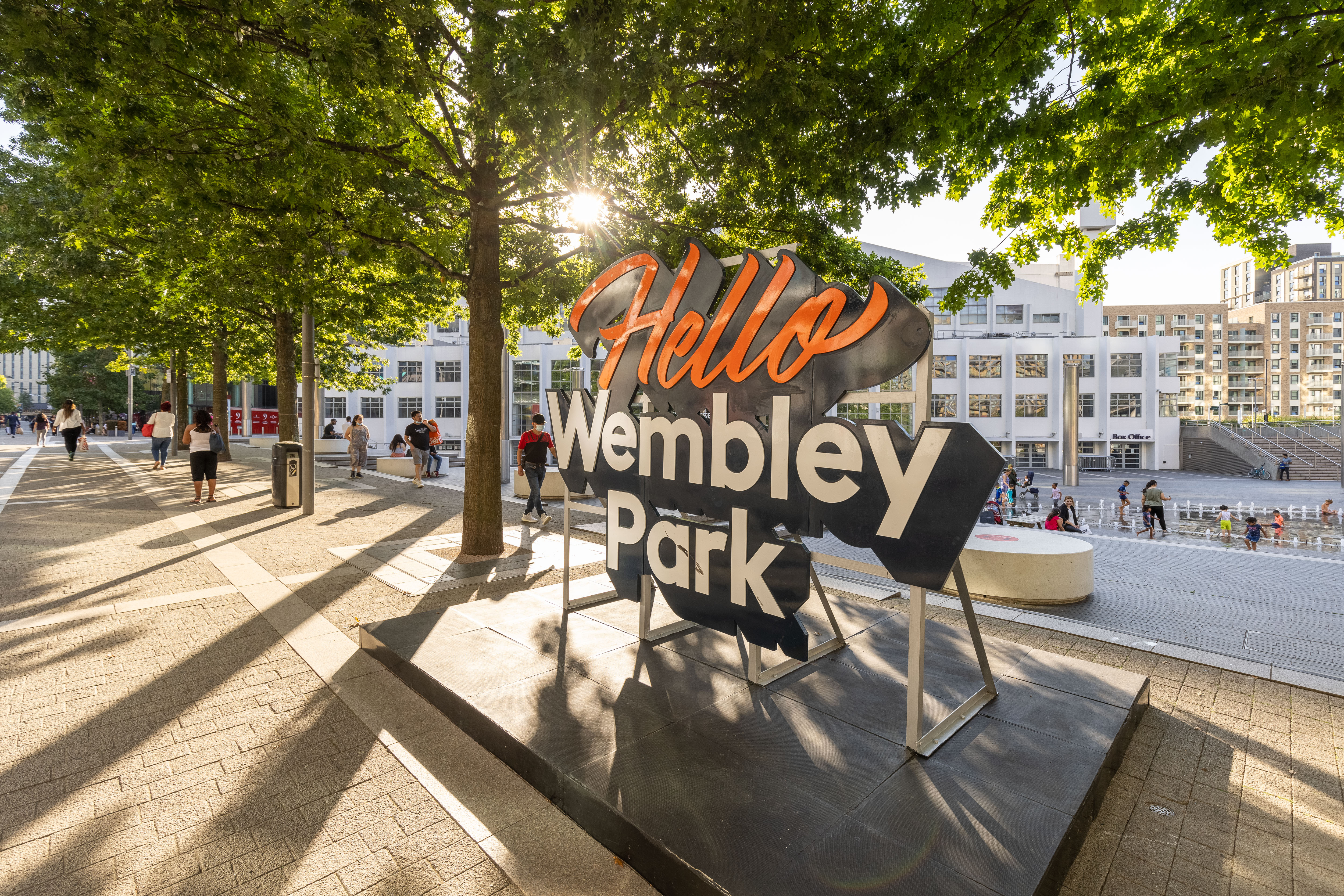 Renting vs buying in London 
If you're moving to London from abroad to study or work in the city, the best option for you will largely depend on your personal circumstances and finances.
If you already live in the city and know which neighbourhoods you love, buying could be the best option. However, if you're new to the city, buying in an area you don't know can be a big risk. That's why renting, at least in the short term, is usually the best option. You can get a feel for the different boroughs and neighbourhoods - and find one you know you love - before you decide to buy.
There are also many other benefits of renting. It offers more flexibility, it's much quicker than buying and it can be cheaper overall when you factor in things like repair costs. You can also rent a furnished apartment in London, which saves you the hassle and expense of shipping or buying your own furniture. 
So, is it better to rent or buy in London? Here are a few other factors to consider…
Renting is more popular than homeownership in London
In London, rented homes far outweigh the number of homes that are owner-occupied, and as you can see from these figures. 
And there's a good reason for that. Although rent in London can be high, renting is far more affordable for many people than buying. First-time buyers now pay an average deposit of £132,685 when buying a home in the city, which is money most people don't have lying around. With property prices so high, you also need to earn a good salary to be able to afford a mortgage. And then there's stamp duty, solicitor's costs, survey costs and other fees to think about, which can easily account for another £20,000. That's why paying a simple monthly rental fee, with no deposit or hidden fees (subject to approval), can be very attractive - and yes, this is something we offer!
Renting allows you to live in areas where you couldn't afford to buy
Buying a home anywhere in London is expensive, but the prices shoot up the closer to the centre you get. As a home buyer, you might decide to live in one of the outer zones to save money on your mortgage, but then you'll have a longer commute, pay more in travel costs and miss out on some of the many attractions that Central London has to offer. Renting allows you to live in areas where you may not be able to afford to buy so you can enjoy all the advantages of living local.
Renting is a great way to 'try before you buy'
If you're new to the city, renting in London gives you the chance to get a feel for the different boroughs and neighbourhoods before you make a long-term commitment. With each area having something different to offer, you can take your time and find somewhere that matches your work and lifestyle requirements. 
Renting is much simpler for those moving from abroad
Finding a place to rent is substantially easier, quicker and cheaper than buying a home. If you want to buy, the whole process typically takes between three to six months in the UK - and it can be stressful, with mortgages, solicitors and surveys to think about. If you're beginning a new career in London or starting a degree, that's stress you could do without.
Renting with Quintain Living is stress- and hassle-free
Renting in London with Quintain Living makes renting as easy as it can be. We offer free superfast WiFi, your utilities are all set up and ready to go and there's a 24-hour concierge and resident team to help you move in.
We also host regular resident events, from cocktail evenings and supper clubs to fitness classes and quizzes, so you can meet your neighbours, make friends and settle in. It's also easy to find a Quintain Living apartment you'll love, with the safety, inclusive rent and quality of the accommodation all favoured by our international residents.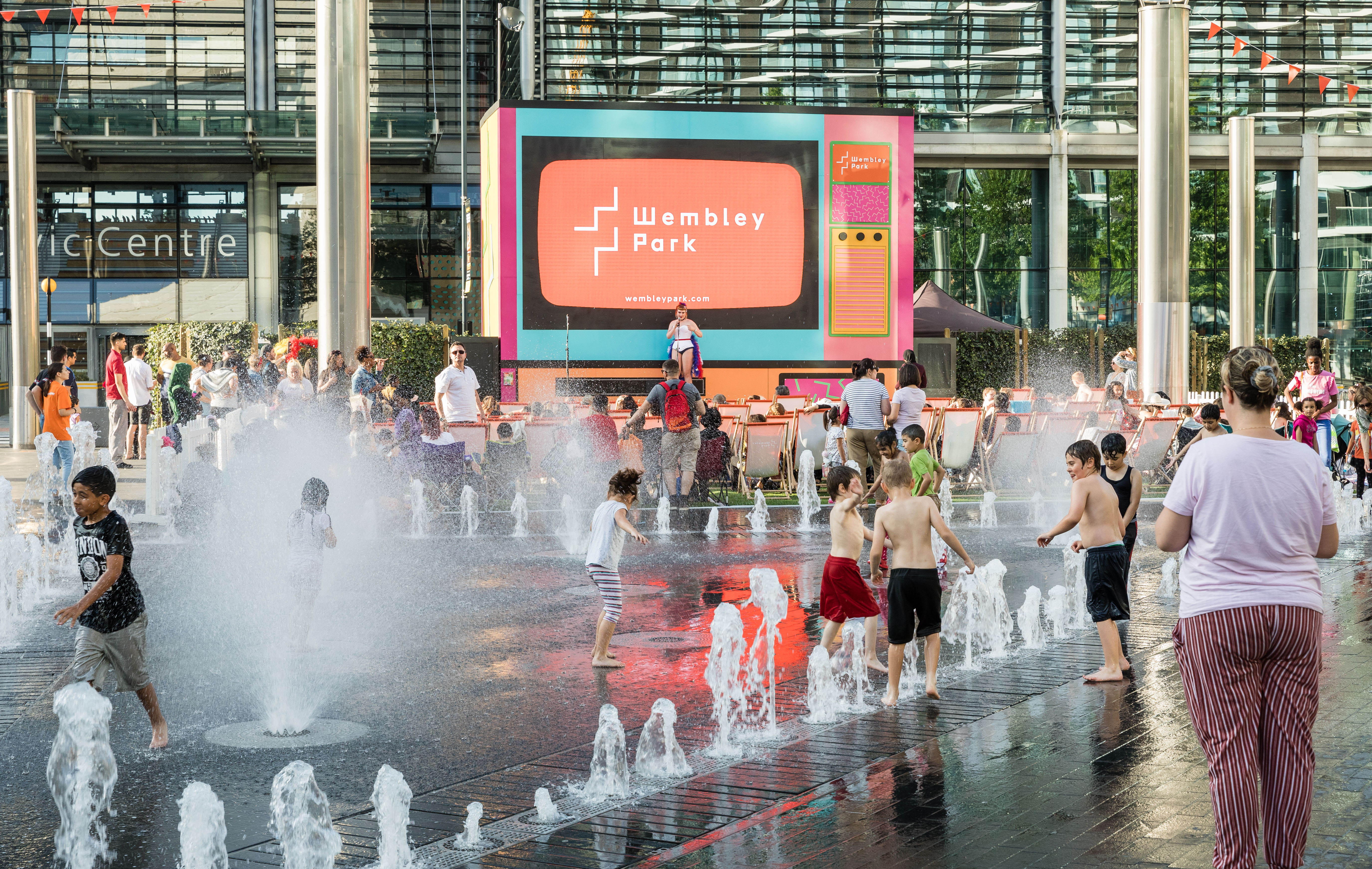 Where to rent in London
When preparing for your move, you'll want to choose a location that ticks plenty of boxes. Priorities for most people include excellent transport links, a vibrant social scene, plenty of good shops, bars and restaurants and lots of green spaces for rest and relaxation. 
If you're looking for somewhere to rent in London that has all that and more, Wembley Park in the northwest of the city could be the answer. It has a vibrant and thriving community, attractive open spaces, world-class shopping and excellent bars and restaurants (including several with Michelin stars). It's also a safe and peaceful haven with stylish apartments, a clean and well-cared-for neighbourhood and friendly neighbours - and it's just a 12-minute tube ride from Central London!
Why choose Quintain Living?
With all the benefits of the 15-minute neighbourhood, bills and gym fees included in your monthly rent and our enviable community focus, Quintain Living apartments are hard to beat.
But don't just take our word for it. From studio apartments to four-bed family flats, there's something for everyone. Find out why a home with Quintain Living is more than just an apartment, explore our buildings and find your perfect home. Get in touch to book an in-person or virtual appointment with one of our team members.