Mick Clegg is a familiar name in the football industry. Known for training the likes of David Beckham, Ryan Giggs, Roy Keane and Cristiano Ronaldo, this born and bred Mancunian has found his way to Wembley Park (virtually) and is training our Quintain Living residents in a grueling 6-week bootcamp programme from the comfort of their homes. We caught up with Mick to find out more about his training techniques and top tips to keep moving during lockdown.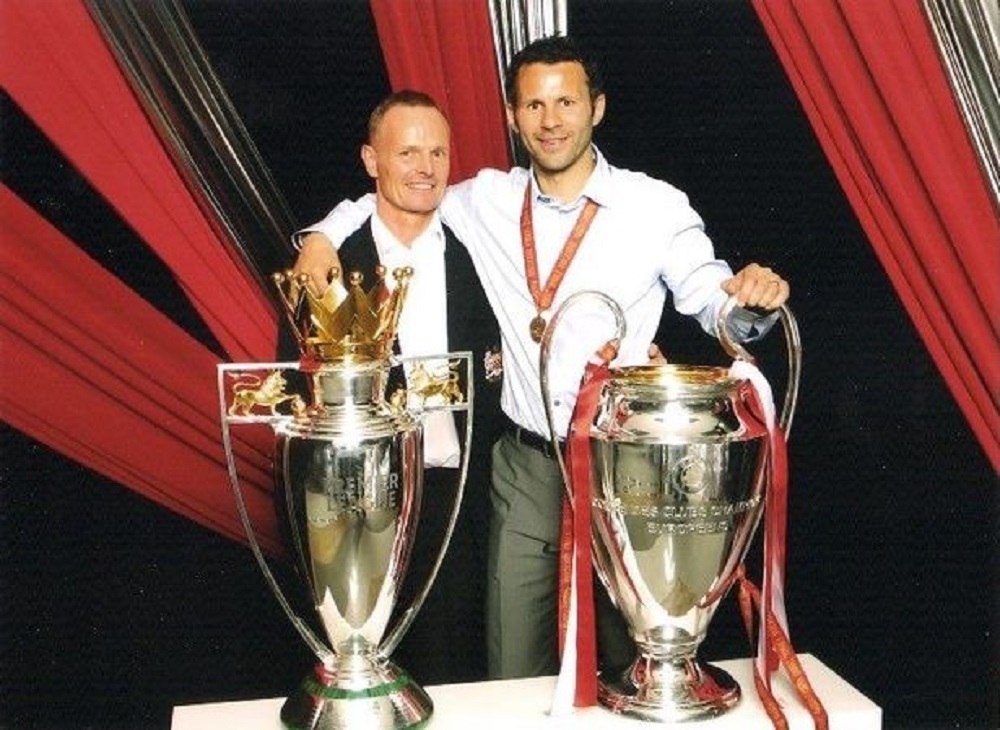 Hi Mick, welcome to Quintain Living. Can you tell us a bit about yourself?
Well I'm from Greater Manchester, been living here most of my life with family. I began my career at Manchester United Football club as a Power Development Coach, and now run a gym in Manchester and continue to train top athletes from all kinds of sport. For me, it doesn't begin with the body - speed, strength, skills and power all start in the brain and not in the body.
Were you always into fitness?
I started off as an electrical fitter – hated the job, but nonetheless it was a job. And I used to be a guitarist in a band, my arms were as skinny as the guitar strings! But as my eldest son was growing up, he was very active and needed to channel his energy and attention into something, so we enrolled him into sport – football – and he loved it. It was our bonding time and I used coach him and he did really well. Soon after, his friends started asking me to coach them then next thing you know the school asked me to come and coach the team. Coaching fitness started off with my sons and gradually turned into a career that's been spanning for the last 43 years.
How did your career as Power Development Coach at Manchester United start?
My two eldest sons, Michael and Stephen, signed to Manchester United at an early age, with Michael making his way to the first team where he played one  match - an incredible honour. My two lads were the fittest players there and when Manchester United opened a gym in 2000, they invited me in to work with Roy Keane at the time and then the rest followed suit. In order to be a successful coach, you need to build relations and get to know your client. Take Roy for example, he was a boxer not just a footballer. We used boxing techniques in the gym to help develop his fitness skills. As soon as the other players saw, they wanted in.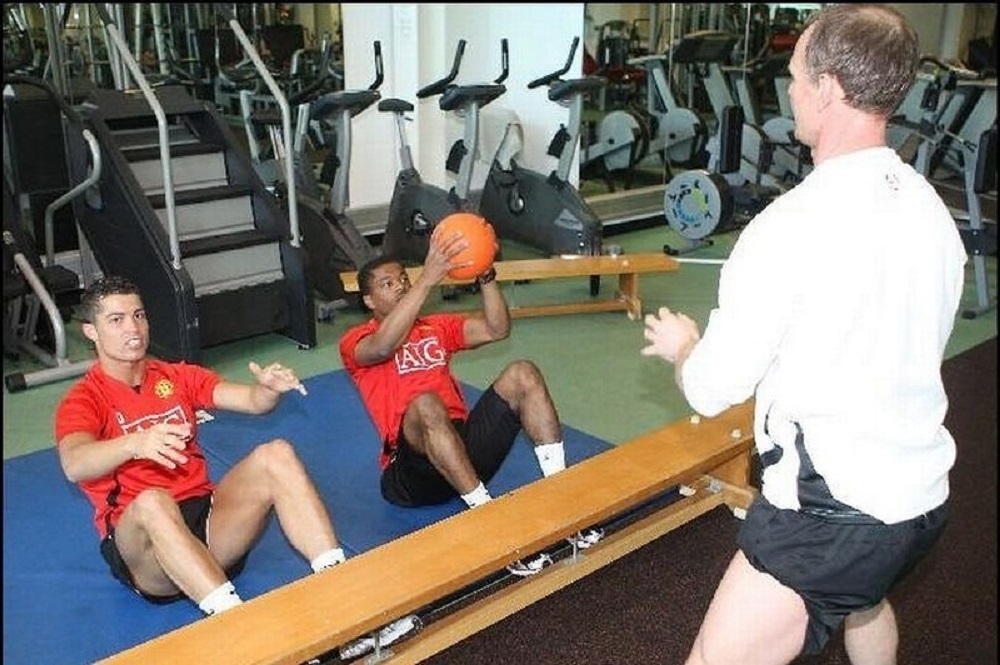 That sounds rewarding yet exciting. Who else did you coach?
David Beckham, Gary Neville, Ryan Giggs and many more. I trained with them as young players and they became the top players of the team. Every person has a different need and wish – they give you the problem and you have to create the opportunity to overcome it instead of solving it. It's all about moving forward. Take David Beckham for example, he is a great lad, really, very nice. His one big thing was speed, he wished he was faster and came to me and said "What will make me faster?" I sat him down and gave him two scenario's – "Imagine walking down the street with Brooklyn and a car is coming fast down the street and Brooklyn starts walking across the road…now, imagine you're at a cup final at Wembley Stadium and you've got to sprint down the pitch to score the winning goal - Where would you be faster?" He answers "Running to save Brooklyn of course." And that's when he realised. It's not what the body can do, it's what the mind can do. Your body is the machine and your brain is the power button. It's all in your head.
That's amazing advice. Is that the same technique you use to train all your clients?
It is unbelievable what you can achieve with the shift of mindset. Working as an electrician in a power station, you are trained into understanding the source of energy. For example, when you turn on the power in a running machine, everything is controlled by an external source. Where is our external source? It's in our brain, our brain is the source. So if you say to yourself I want to be fit again, your brain is going to be your power to your machine – that is the control. Once you have the focus and ability, the power of the machine below is unbelievable.
How has the pandemic changed your ways of training?
It's the perfect opportunity where a coach can do one-to-one training. If you were interested in power development training, we could build a relationship very quickly with zero equipment and you would be amazed at what you are able to do. This is because I have a programme available for everything you want to be. But the most important question is, "Could you be the you, you want to be?"
If we wanted to enquire about PT sessions, where do we find you?
You can visit our website Seed of Speed for further information and book an online training session. Look forward to seeing you there.