Let's be honest, there's nothing quite like opening your front door and being greeted by your loveable, loving furry friend. All animal lovers will understand why having that special pet in your life is so important. Whether it's a cat to curl up in your lap while watching TV on the sofa, or a dog to take on long walks in the park, there's a reason why pets quickly become our best friends. 
Sadly it's becoming increasingly difficult for people who rent to own pets. Many landlords across the capital and beyond have decided not to allow animals when renting, which means thousands of people facing difficult decisions of where they can live, or having to give up on the dream of having a cat or dog. Some are even having to actively hide them.
We know that pets are so important - they're literally part of the family. That's why all of our homes are pet-friendly, so you don't need to choose between having a furry friend and having a great place to live. In fact, our buildings don't just tolerate pets, we actively build spaces for them including dog-runs and access to parks.
Where to Adopt Pets in London
If you don't already have a pet, but desperately want one, a great option can be to adopt a dog or cat in need of a good home. Sadly, London has thousands of animals that need a new family, the problem only becoming more acute recently as more people have had to give up their pets. This is due to a multitude of reasons including the cost of living crisis and people choosing to emigrate abroad.
Adopting a pet is a big decision though, and it's important you find the furry friend that's right for you. Take some time deciding what pet you want, and where to adopt your loveable animal from in London. When you're ready to take the leap - here are some brilliant cat shelters and dog homes across the big smoke.
Dogs homes in London
Make sure to adopt your dog from a trusted shelter , as they'll be able to give you all the information you need on your new pet. It's important that you properly understand the commitment of getting a dog before you adopt, and many animals from shelters will also have specific needs that you'll need to be aware of. They might have a nervous temperament or have specific health conditions. But as anyone who's been through the process will tell you, adopting a dog and giving it a new start in life can be one of the most rewarding experiences. 
Here are some of the dog homes where you'll get help and advice, as well as your new canine companion:
Dogs Trust Harefield
The Dogs Trust is one of the UK's leading charities for the protection and rehoming of dogs. Their home in Harefield isn't far from Wembley either, over in the Uxbridge area. You'll be able to drive there in around 45 minutes, or get there easily on public transport. 
Dogs here are homed on 16 acres of farmland, with 75 purpose built kennels. There are currently more than 150 dogs looking for their new forever home, so it's a great time to go visit, whether you're set on adopting right now or not. 
Mayhew
Mayhew is a charity committed to improving the lives of dogs and cats here in London and around the world. That includes looking after dogs that no longer have owners, and finding them a new place to call home. They also run an advice hub for people in the local area who might be struggling with training or looking after their dogs. 
You can find their main shelter in Kensal Green, which is just a few stops away from Wembley by tube.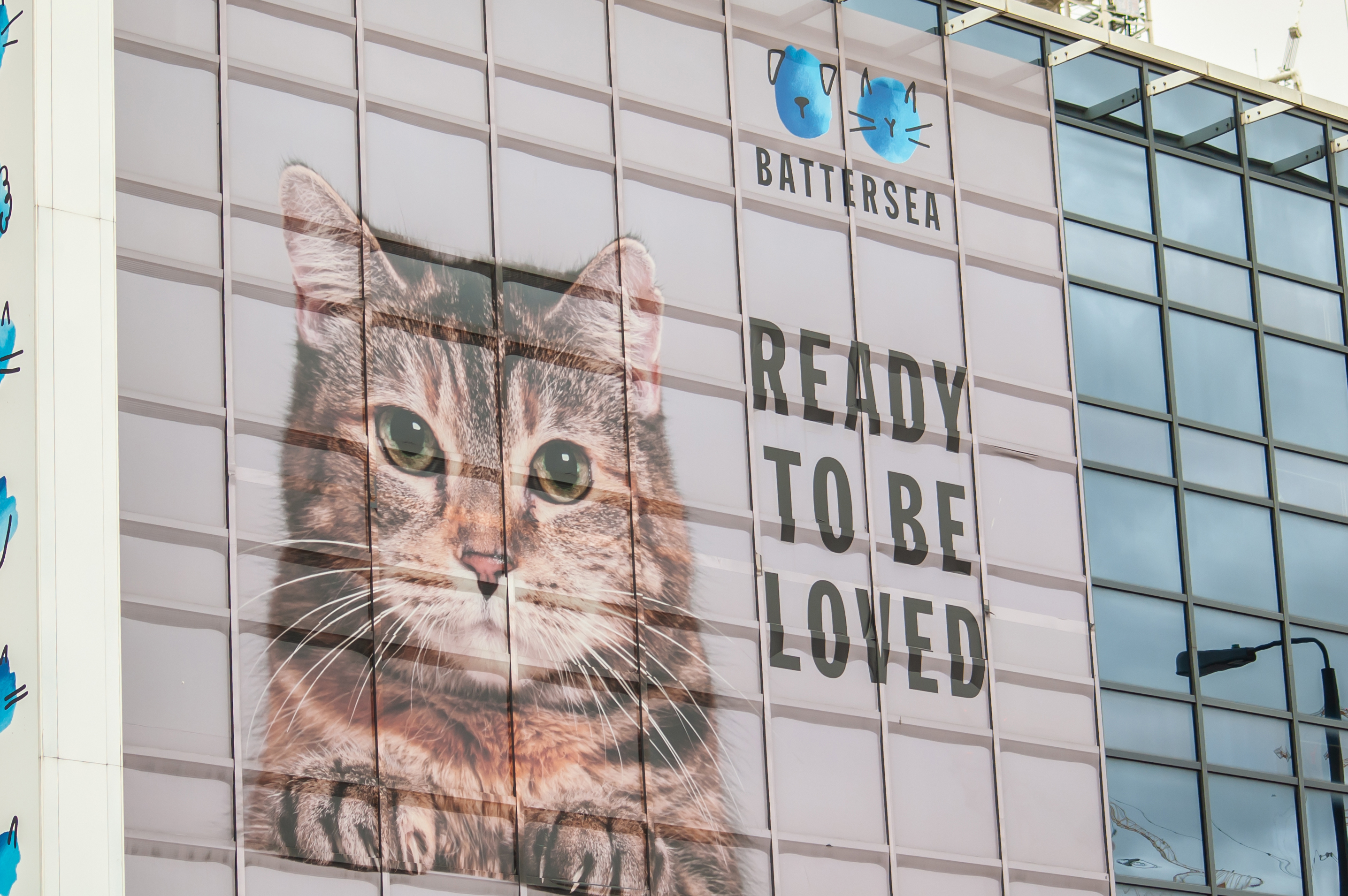 Battersea Dogs and Cats Home
This is possibly one of the most famous dog shelters in the world, featured in multiple TV shows over the years. Battersea Dogs and Cats Home has been at its home in south-west London since 1860, and in its long history has paired up thousands of dogs with people who want to give them the love and attention they need. 
And it's not just the animals themselves that the home offers. They also provide online classes to help you provide the best possible care for your pet. A visit to their website also lets you meet their current canine tennants, and see if there's the perfect pup for you.
Cat shelters in London
Many of the dog shelters above also look after and rehome cats, but there are specialist charities that look after our feline friends too. Here are some of the places where you can find cats looking for a loving place to live. 
Cats Protection
Cats Protection is the UK's biggest charity devoted to the welfare of all things feline. They run rehoming centres across the country, with one conveniently located in Harrow, not far from Wembley Park. Just jump in a taxi and you can be there in under half an hour. 
The charity has helped more than 160,000 cats, and you can make that one more by adopting your new pet from them. They get to know the temperament of the cats they take in, and can make sure you get one that will match your personality and lifestyle. 
Celia Hammond Animal Trust
Celia Hammond was a model in the 1960s, who devoted her life to improving the welfare of dogs and cats across the country. Her trust now also actively campaigns for laws that ensure they get the best possible lives. 
They also run shelters in east London where you'll be able to find the right cat for you. They take the time to make sure new owners are right for their dogs, so when you find a match that's right, you know it'll be for life. 
Hounslow Animal Welfare Society
Founded back in 1976, the Hounslow Animal Welfare Society has been doing important work in the borough and the wider west London area for a long time. They've taken in hundreds of cats and given them the love and attention they need. And crucially - they're also finding them new homes. 
They also look after other small animals, such as guinea pigs and rabbits, so even if you're not looking for a cat, this could be the place to go to find your new loveable animal friend. 

We're proud to offer pet-friendly rentals across all our buildings, and think that owning a pet is a big deal. They provide so much love and companionship, and transform a flat into a home. Whether you already have your furry friend, or are looking to adopt, find out how our apartments could be the perfect space for you and your pet by getting in touch.