Tell us a little bit about yourself
I'm a full-time content creator, with my main focuses on fashion, fitness and lifestyle. Originally from Nottingham and have lived in London for about 7 years now. I love all things fitness and enjoy mindfulness and yoga. I'm really passionate about my health and love anything to do with healing, especially crystals. They are great for the body and soul! Since moving to Quintain Living, I have been living alone which is great because I enjoy my own space.
What made you choose to live Quintain Living?
I lived in NW London, not too far from here and when I came here to visit my friend I was so impressed with the area and inquired about the apartments. When I saw their vast range of apartment buildings and offering zero deposit, it was very different to what I had been used to seeing when renting in London and was keen to learn more. As a content creator, I film mostly from home or on the go and the apartments were so beautifully designed and a great canvas when creating content – Robinson is so vibrant and quirky, it was the perfect fit. Plus, the views of London from my balcony are second to none, and of course my yellow kitchen. I was sold on it straight away and haven't looked back since. I enjoy the most beautiful sunrises and sunsets over London, you really cannot beat that view.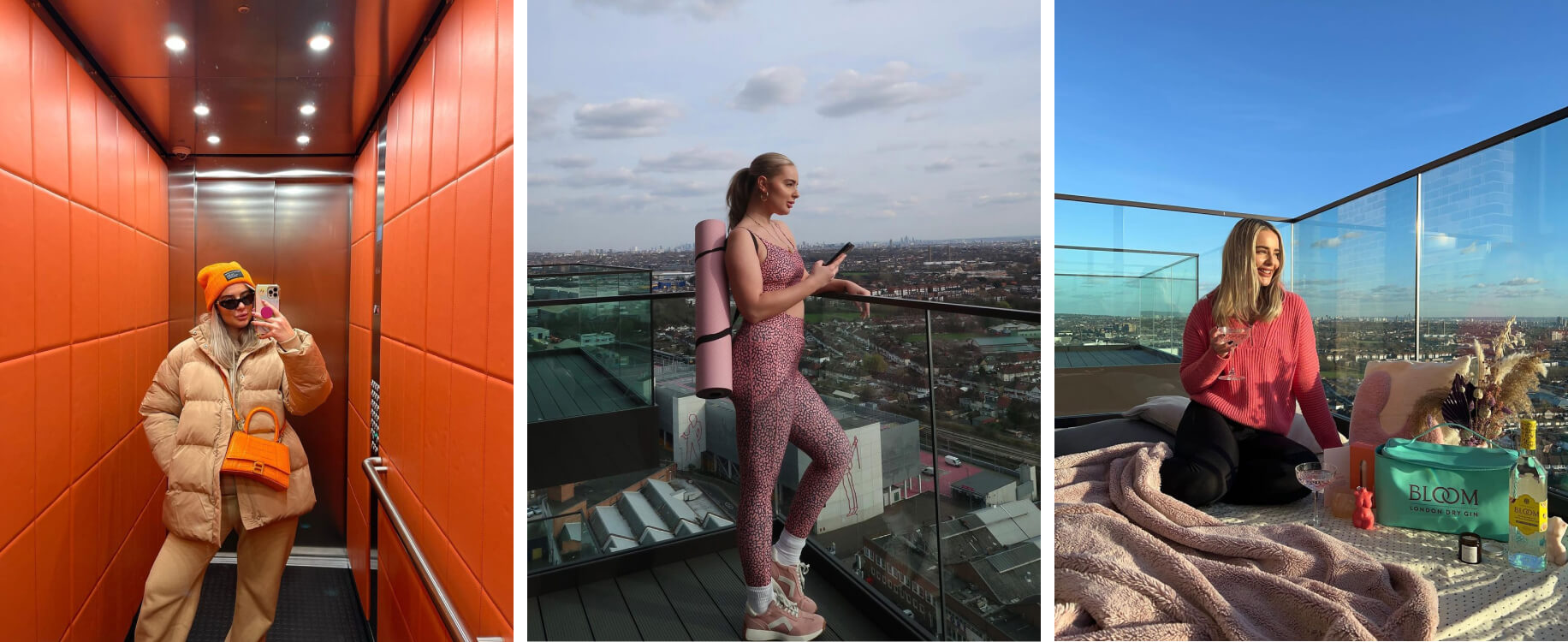 What do you enjoy most about living in Wembley Park?
I work a lot in central London and needed somewhere that had great access. I can get into Oxford Circus in 20mins which is brilliant and exactly what I needed. The area has everything what I need, from my daily coffee runs in all the great coffee shops, heading to LDO to get some great discount designer deals and cannot beat Boxpark Wembley for food – so many good options. Wembley Park is such a big space and lots of cool artwork and obviously very iconic because of the stadium here, but it's such a great backdrop for a neighbourhood to shoot content in.
What is your favourite moment of living here so far?
My favourite part of the building is the rooftop and social spaces. I literally have a slide on my rooftop and a hot tub! I love that I have the space and the building and can invite my friends over in the summer and enjoy rooftop picnics and sunbathing. It's not common in London apartments, so it's very cool to have it.