Are you a cardio lover, or do you like to pump some iron? Maybe it's a bit of both? Whatever your method for getting (or staying) in shape, there's every chance that you use a gym to exercise. But where are the best gyms in Wembley to enjoy a workout and beat your personal best?
For a neighbourhood steeped in sporting folklore, it shouldn't come as a surprise that there are plenty of options in the Wembley area.
So read on and discover the best gyms in Wembley, whether you're looking for somewhere to lift some weights, ramp up the cardio or make a splash in a pool. 
Quintain Living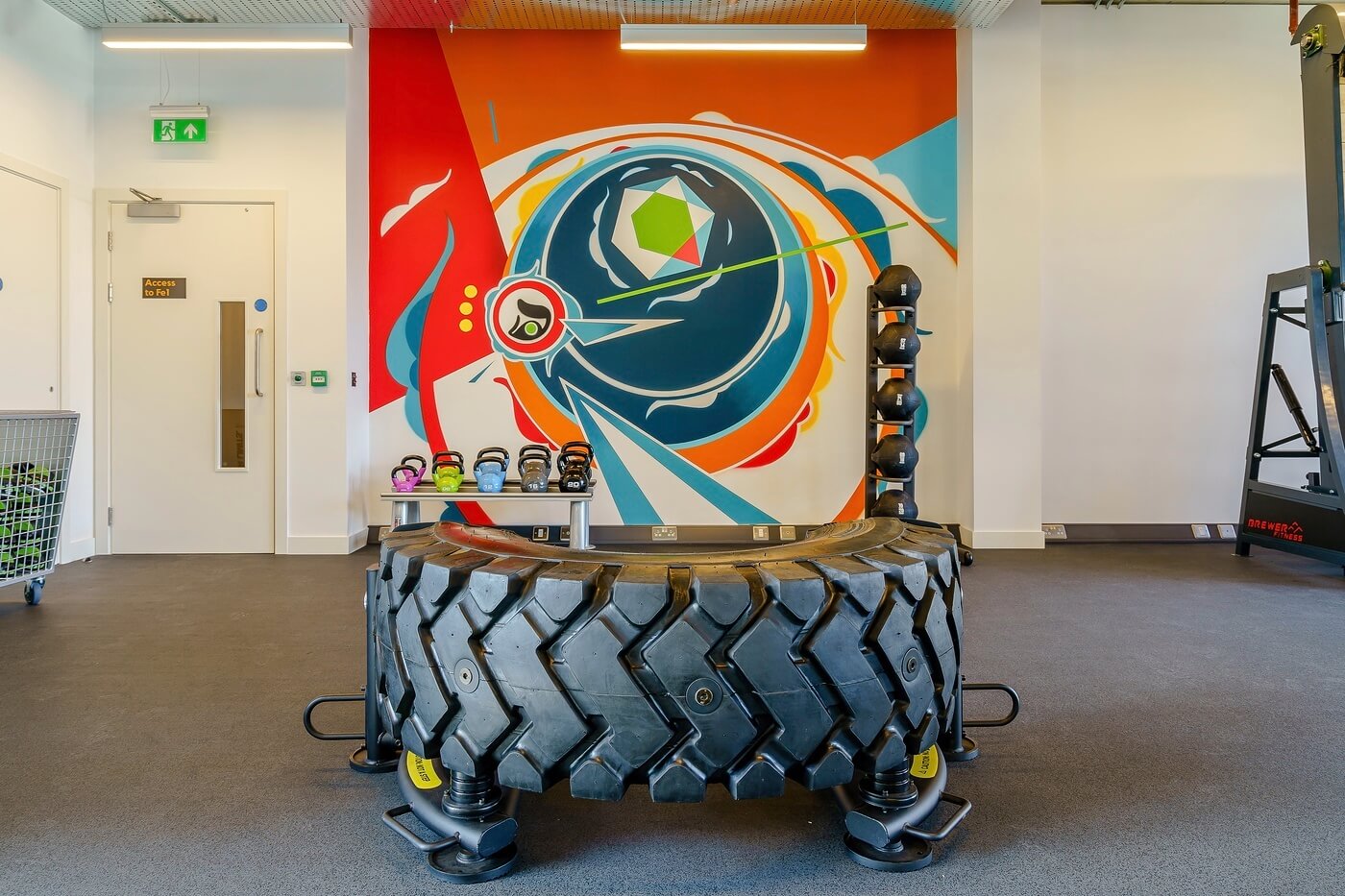 If you're a resident, you can start your fitness journey right on your doorstep with the on-site fitness centres at Quintain Living. The in-building fitness options include state-of-the-art gyms where you can test yourself on the way to achieving your fitness goals. 
Get some serious cardio sessions in on the exercise bikes, rowing machines and treadmills; then hit the free weights and weight machines for those gains. There are also yoga studios where you can find some serious zen. Contact your resident team to find out which access you are eligible for.
The Gym Wembley Park
One of London's most popular gym groups, The Gym Wembley Park, provides everything you need for a tip-top workout at affordable prices. It's located near Wembley Stadium and has over 170 pieces of exercise equipment. You'll have no problem finding an activity that suits you.
There's a huge free weights section where you can get your reps and sets in. Members also benefit from a functional training centre, and you can watch your bpm rise as you pick up the pace on one of the many cardio machines.
Address: Empire Way, Wembley Park, Wembley, HA9 0NH
Website: thegymgroup.com
LivingWell Health Club London Wembley
Located inside the Hilton Hotel, LivingWell Health Club has all your fitness needs covered along with some great relaxation options.
Hit the gym with a personal trainer and get a plan tailored to your needs or join in with group classes. 
Once you've worked up a sweat, there's a stylish swimming pool where you can take a dip set to the background of luxury settings. Cap your session off with some serious relaxation in the steam room and sauna. 
Address: Lakeside Way, Wembley Park, Wembley, HA9 0BU
Website: livingwell.com
 
Wembley Leisure Centre
Wembley Leisure Centre is a great all-round gym in Wembley, especially if you're looking for somewhere to make a splash. There's a 25m swimming pool at the leisure centre which is ideal for a few casual laps or some serious swimming. 
Back on the land, members at Wembley Leisure Centre can make use of a gym with 100 bits of equipment and a range of weekly fitness classes. There's even a steam room and sauna, so you can work up an entirely different kind of sweat.
Address: House 2, Grand Felda, 4 Empire Way, Wembley, HA9 0EF
Website: better.org.uk
David Lloyd Sudbury Hill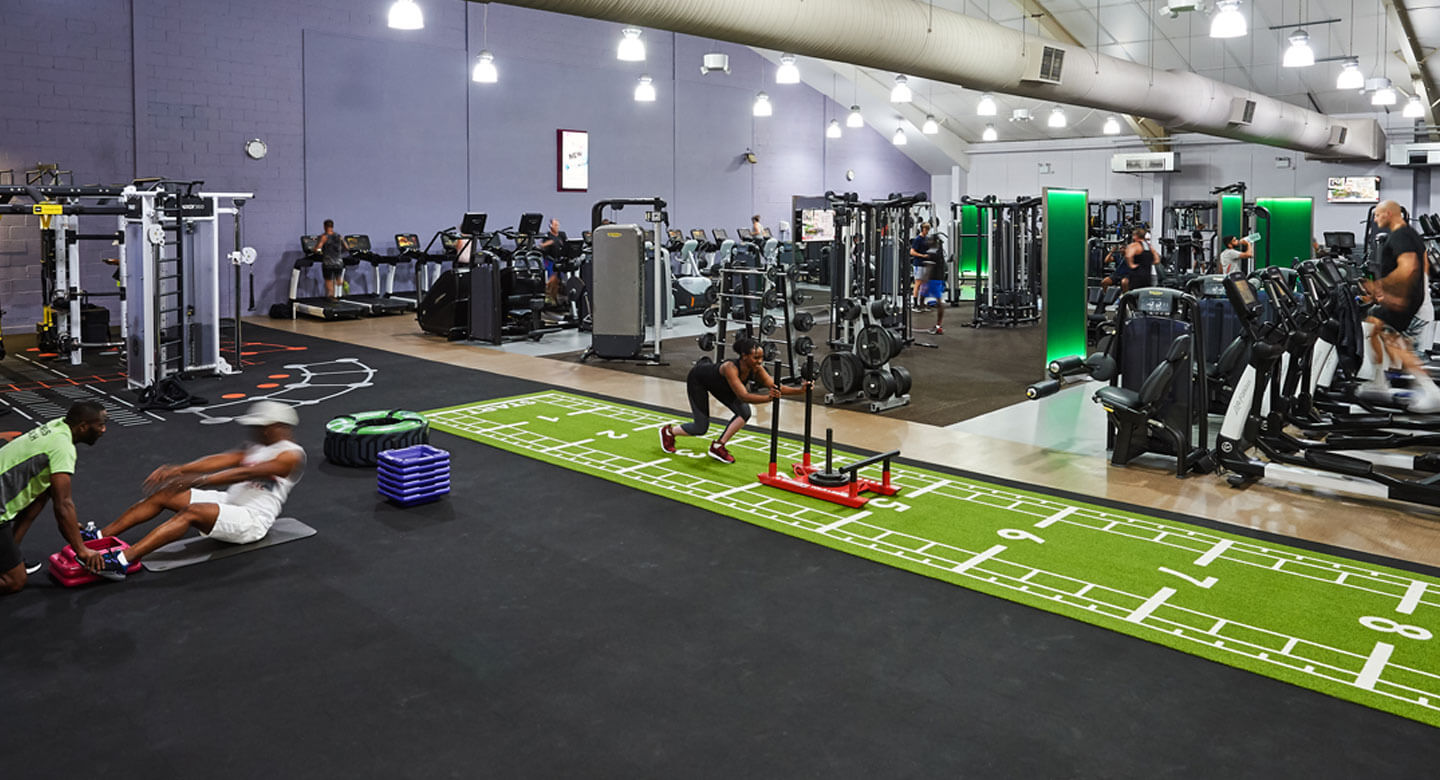 Located in nearby Sudbury Hill, David Lloyd Fitness Club adds some serious style to working out. It's a fitness centre for the whole family too, so you're encouraged to bring the little ones along for the creche and kid's club. 
David Lloyd features a gym area where you can hit the weights or do some cardio. There are also two swimming pools, one indoor and one outdoor, tennis courts and a spa with a sauna, steam room and whirlpool. Did someone say bubbles? 
Address: Greenford Road, Greenford. UB6 0HX
Website: better.org.uk
Victory MMA
If you're looking for something a little different from the other gyms in Wembley, then get yourself down to Victory MMA. The mixed martial arts club offers kickboxing and MMA training for both pros and beginners alike.
The kickboxing class combines styles like Muay Thai, Taekwondo and even boxing. And you don't need to be a fight enthusiast to make the most of the services at Victory MMA. It's a great way to get fit while learning a new skill. 
Address: Unit 25, Stadium Business Centre, N End Rd, Wembley, HA9 0AT
Website: victorymma.co.uk
PureGym Wembley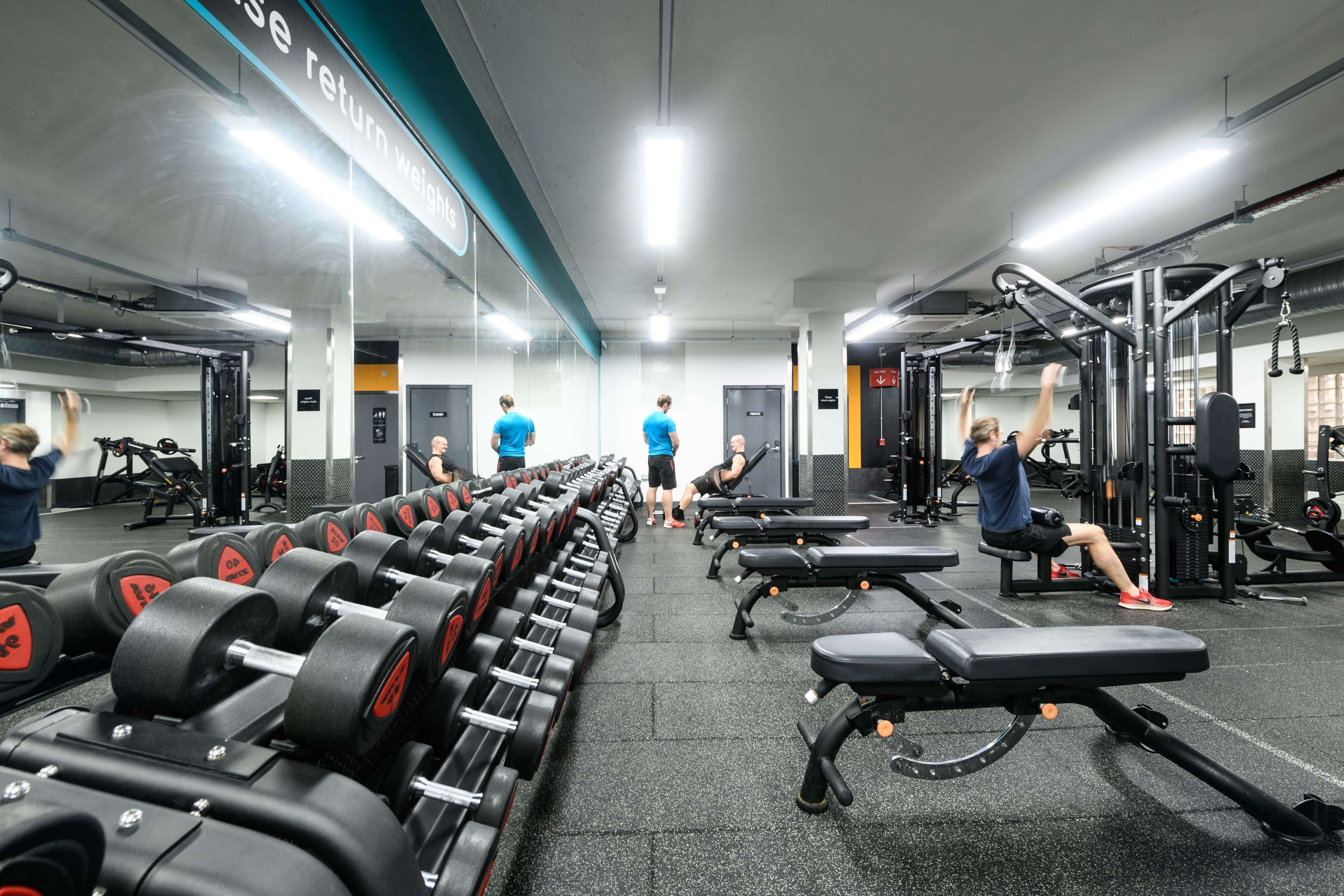 Another popular gym brand, PureGym Wembley is affordable and commitment-free. There are no contracts to sign, and you can come and go as you please while making the most of the gym's equipment. 
Choose from 220-plus pieces of gym equipment and lift weights of up to 50kg as you become your best self. Other benefits at the PureGym include a women's-only area, personal trainers and a free sports water bottle for 'Plus' members.
Address: 492-498 High Road, Wembley, HA9 7BH
Website: puregym.com
Energie Fitness Wembley
Find your fitness mojo at Energie Fitness and take part in a range of classes designed to help you achieve your new personal best. There are some great classes to choose from, including a six-week challenge and a velocity cycle challenge. 
Choose from a range of equipment, from weights to cardio options. The free weights section has barbells, kettlebells, dumbbells and more. While cardio equipment comes in the form of cross trainers, upright bikes, spin bikes and rowing machines. 
Address: Elizabeth House, 341 High Road, Wembley, HA9 6BF
Website: energiefitness.com
 
Best Gyms in Wembley
Wembley, and specifically Wembley Park, have an extensive range of fitness options to choose from. The best gyms in Wembley offer a variety — from weightlifting to cardio machines — that will be sure to get your heart rate pumping.
Then there's the swimming pools, spas and tailored classes that you can enjoy too.
No matter what your favourite way of working out, the gyms in Wembley more than have you covered.