I'm a big fan of food, from curry, to falafel right through to dim sum. Getting to work for Quintain Living, and spending my days in Wembley Park, means I get to feed (pun intended) my love of good food. Wembley Park might be an iconic location known for being the home of National Stadium and SSE Arena, Wembley, but there is so much more on offer.
Ever since London Designer Outlet (LDO) and the Street Markets arrived, people are becoming aware that it's a place you can get something exciting and delicious to eat. There is so much choice, so as a way to introduce you, I've outlined five personal favourites to grab a bite to eat. Enjoy!
Sugar Dumplin
Based in LDO, Sugar Dumplin delivers an authentic Caribbean experience, flavour and many, many different cocktails. Their jerk chicken is amazing, but if you want something a little more left field you have to try the goat curry, which comes complete with traditional Rice 'n' Peas, sweet potato fries or plantain chips. Then just wash it all down with one of their rum cocktails.

Karuna Kati Rolls
My favourite cuisine is Indian, so you can imagine my excitement when the Wembley Wednesday food market arrived in Market Square, just outside the Quintain Living offices, and with it came Karuna Kati Rolls. Now I'm there every Wednesday lunchtime, on the dot, so I can grab a paneer or chicken spiced wrap. They're as delicious as they sound.
Street Dots Food Market
I love a good bit of street food, so I was excited to discover that StreetDots have brought their host of different independent food stands across to Market Square every weekday, except when the Wembley Wednesday food market is in town. Variety is key with Street Dots, and for four days of the week, Quintain Living residents can take their pick from jerk to jalfrazi, falafel to fries! There is even a handy app you can download to let you know who's in the area on any day.

Ping Pong
One of my first memories of eating out in London, was sitting in Ping Pong on the South Bank with a friend from uni gorging on dim sum, and it is still one of my favourite places to grab a midweek bite to eat. Now, with a restaurant in LDO, I'd recommend you popped in to try some of their pork and prawn shu mai (a rather yummy type of steamed dumplings) or char sui buns (little steamed buns filled with BBQ pork). Just make sure you complete your meal out with a yuzu nashi margarita.
Fatburger
Launched in 1952 by Lovie Yancey, Fatburger began its life as a three-stool hamburger stand in Los Angeles California, and now it's made its way across the pond to Wembley High Road. So, if you fancy fresh lean beef burgers, veggie burgers, buffalo wings and thick ice cream milkshakes you best get there sharpish. If you're feeling particularly hungry, then I would recommend the Quad burger, which consists of four (!) fresh beef patties and a Reese's Peanut Butter milkshake.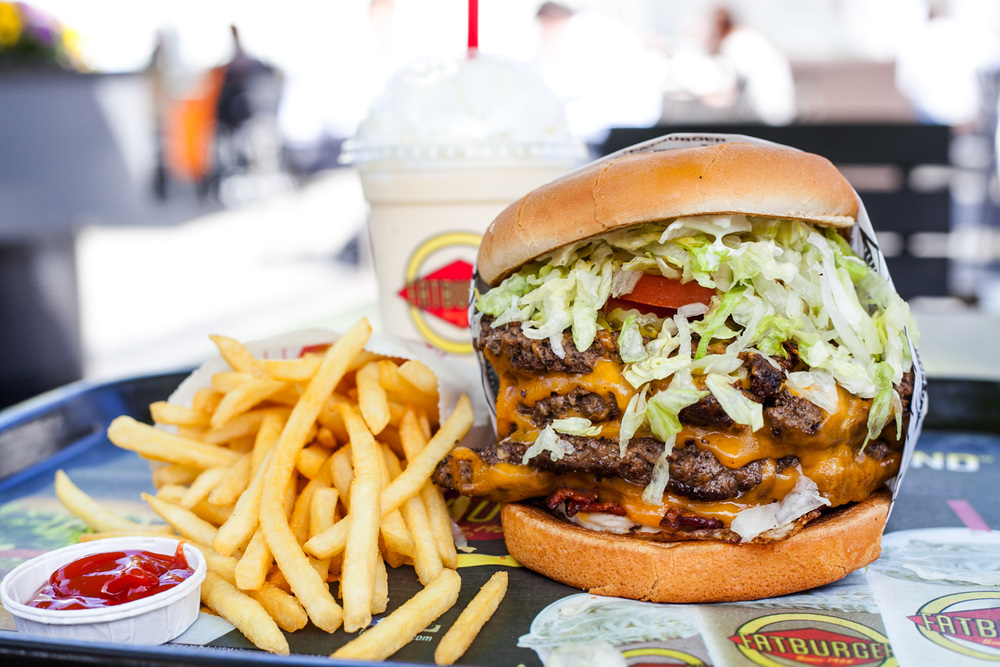 Related Articles
14 May 2019: News
Quintain Living Resident Supperclub with Nawamin Boss

- Christmas Special
Cooking reality television to us Brits is just as important to us as any other TV show – with intense finals and all the drama to see which apple pie will win – it's fair to say we love our food. Which is why one of our signature events for our Quintain Living residents is The Supper Clubs. But in true Quintain Living style, these aren't just any supper clubs – they are cooked by the best of reality cooking TV, Masterchef stars of course!
Read article