Wembley Park, London's most exciting neighbourhood has just launched their Christmas installation trail and it's truly one of a kind. From London's tallest LED Christmas tree to designer outlet shopping. It's a must-visit in December this year.
Christmas is a special time all over the UK, but there's all a stone's throw away from our Wembley Park apartments. We're talking a tree light installation like no other, high-end shopping experiences and even a string of exciting events to attend during the course of the month. Better yet, all of these things are right on our wreath-decked doorstep. Read on to learn how we do Christmas, Wembley Park style.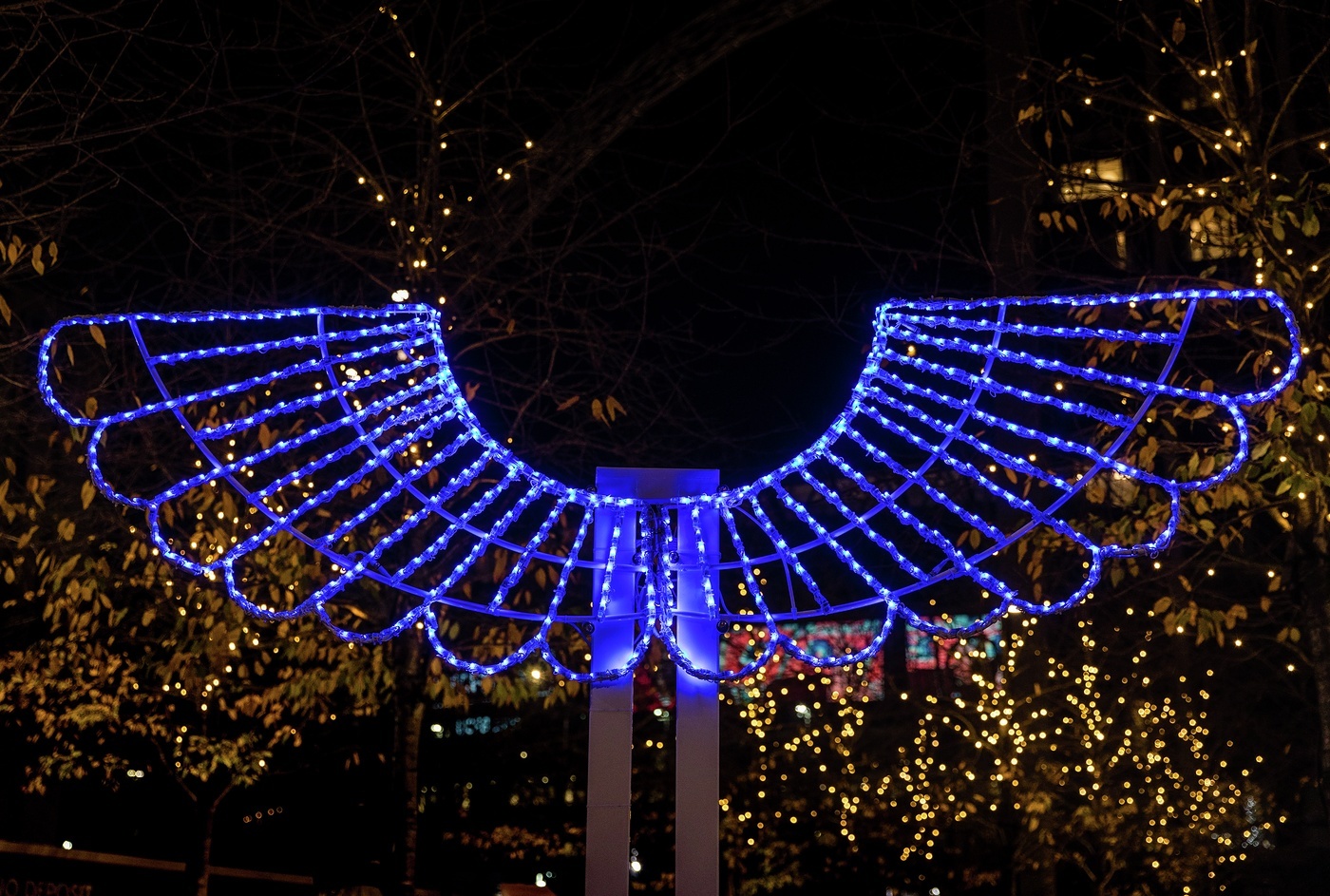 Winterfest at Wembley Park
Winterfest is undoubtedly the biggest Christmas attraction in Wembley Park, a free event which wows big crowds every December. Well, almost every December. Back with a bang in 2021, visitors can expect breathtaking art installations, a string of family-friendly activities and, best of all, London's tallest LED Christmas tree, standing 25 metres high and decorated with over 100,000 lights. The perfect place to take a group selfie with loved ones in front of the tree to send alongside your "Season's Greetings!" messages to your nearest and dearest.
Plus, it's the ideal opportunity to indulge in some retail therapy in the surrounding shops is also a good idea (more on this later), and make sure you try their fab selection of restaurants including Malaschi by Michelin starred chef Atul Kochhar, and London's favourite pasta chain, Pasta Remoli. What's more, there are daily opportunities to win prizes through the Winterfest advent calendar, and a great walking route that takes you past all of the installations in this most magical of Christmas events in Wembley Park.
Sort Your Christmas Shopping (and Treat Yourself!)
For anybody that has spent a bit of time here, the shops in Wembley Park need no introduction. Those with an eye for the unique or vintage will find themselves in paradise at Wembley Park Market, while anyone with a taste for high-end fashion is sure to pick up something to their liking at the London Designer Outlet. Known as the capital's first and most captivating premium fashion outlet, where you'll find any of the designer and independent brands on your Christmas wishlist. Their Festive Season specials are truly iconic, and will even have Santa going over budget for gifts this year. With savings of up to 70%, you'd be forgiven for treating yourself to a couple of gifts after splashing out your loved ones. 
It isn't possible to mention the shops here without touching on the way they elevate the shopping experience during this time of the year. Throughout December, they offer daily, free theatre performances of pantomime classics as an added value to their customers. The perfect way to distract a loved one you want to buy a surprise gift for, the hourly 'On With The Show' performances run from the 2nd to the 23rd, between 1pm and 7pm. On Christmas Eve, the performances start as early as 10am and wrap up by 4pm. Talk about an easy way to bring some festive magic into the equation!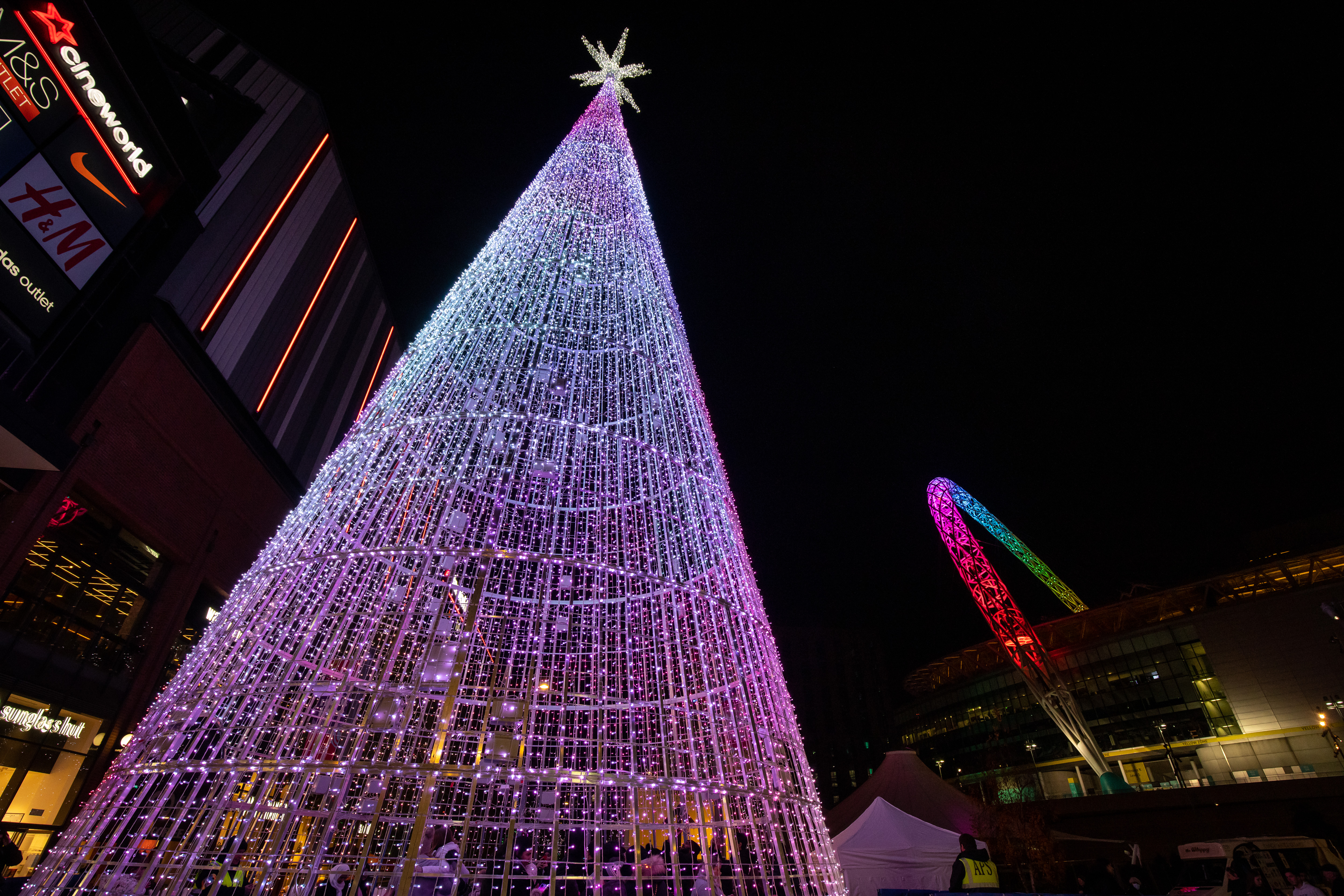 Events at Boxpark Wembley
If you're already a Quintain Living resident, you don't need us to tell you about the local hub of food and entertainment that is Boxpark Wembley. However, first-timers might be in awe at the 20,000 square foot space, whose motto is boiled down into three key things: Eat, Drink, Play. Attending one of their festive events will grant you access to a range of interesting eateries, epic drinking spots and some of the most playful entertainment experiences the area has to offer. One glance at their calendar for December will have you ducking out of the house and dodging the family left, right and centre. 
From jazz performances to beer festivals and Christmas karaoke, it's worth going through the full list and marking your calendars now. Bring the family to a screening of the Christmas classic Elf on the 20th, or their festive quiz night on the 14th. And keep an eye out for last minute additions to the schedule, which will let you spread even more festive cheer this year. 
Catch a Show at the Theatre
If you're up for something a little bit more cultured this Christmas, then pay a visit to the Troubadour Wembley Park Theatre. This will allow you to immerse yourself in a classic play with a modern twist this Christmas, in an incredible space which seats as many as 2000 people (COVID restrictions pending). 
Between now and the 9th of January, the Troubadour plays host to The Curious Incident of the Dog in the Night-Time, a Tony award winning production directed by London native Marianne Elliott (OBE). The production brings Mark Haddon's bestselling novel to life in an adaptation that has had the critics coming back for more. And once the curtain falls, you can even visit their in-house restaurant, Studio 5ive, - or any of the range of eateries in Wembley Park - for a pre-show meal or a quick nightcap after the curtain falls for the night
The Festive Season is a great time for you and your loved ones to make some new memories together. It's been a long year, and you deserve the break too. Wembley Park is truly the perfect place to unwind, reset and to have some fun before the new year rolls around.
And whether you're an incoming resident at one of our apartments, or you're still sussing out a few options before making a final decision to move, there's no better way to familiarise yourself with the area than getting immersed in some of the festive fun we've picked out for this guide. Only two stops away from Central London, and full of resident-friendly fun all year round, don't be too surprised if you fall in love with the area in no time at all.