If you're looking for where to raise a family in London, look no further than West London, one of the most up-and-coming areas of the capital. We're experts on this corner of the Big Smoke and are here to share with you why it's an excellent spot for families, as well as everything you need to know about relocating to the area.

Why choose West London?
What makes West London so well fitted to families? There are countless reasons why you'll feel right at home here, including good schools, a rich community feel and some of the lowest crime rates in the whole of London. 
Below we'll talk you through some considerations families have when looking to move home, and how West London ticks all the boxes.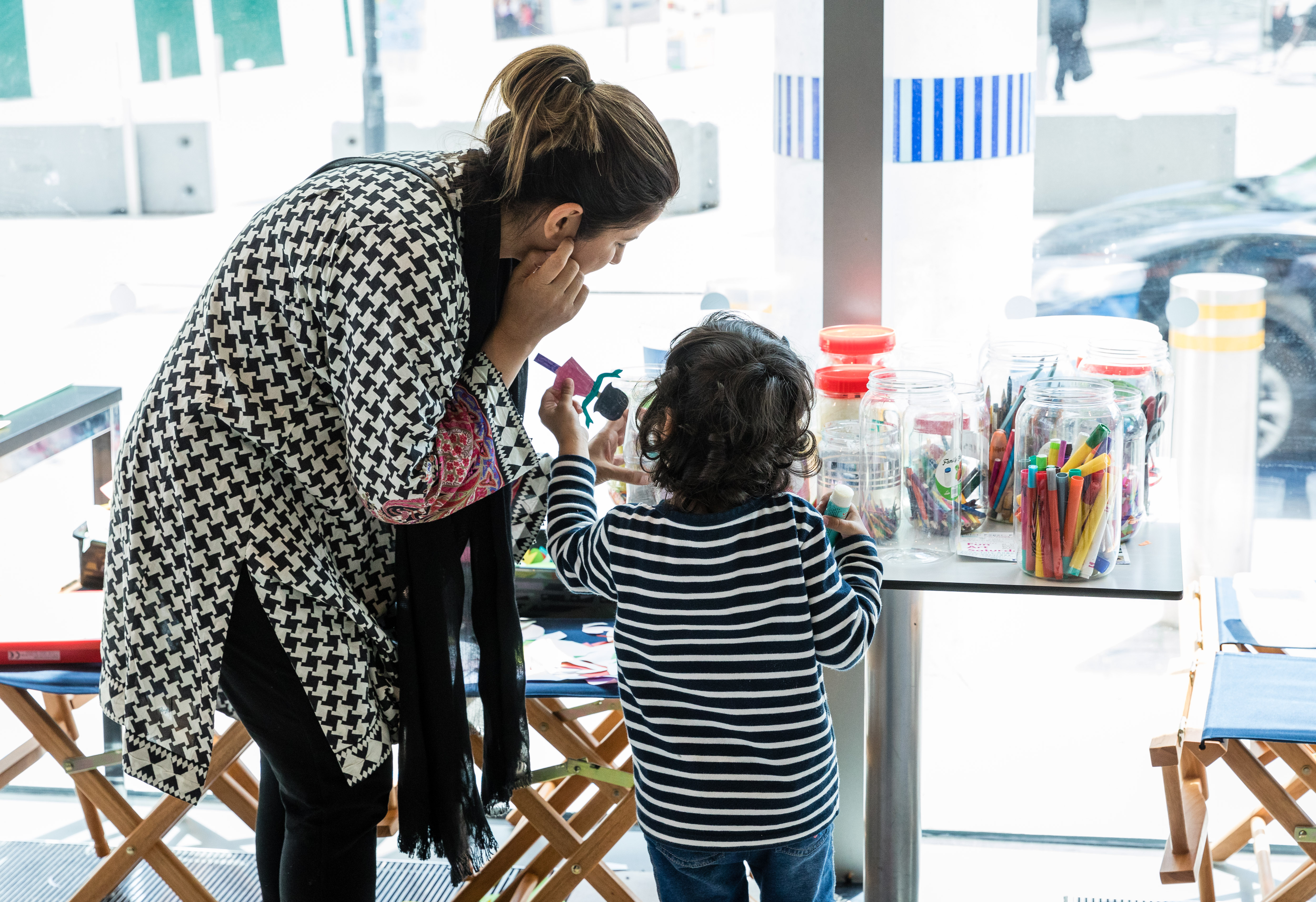 1. Close proximity to parks
For any young family, being close to green spaces and parks is vitally important so you can easily introduce children to nature. West London is jam-packed full of great parks right on your doorstep. Some of our personal family-friendly favourites include Elvin Gardens and Union Park. They're both great places to meet up with friends and let your little ones run wild, especially when there are often child-friendly events on!
2. Good schools in the local area 
There are so many great schools in the West London area, whether you're looking for a primary school, a secondary school or a sixth form or vocational college. These great educational opportunities help to make West London one of the most attractive and sought-after areas for families looking to relocate and ensure their children enjoy an excellent education. 
Ark  Academy is classed as being outstanding, according to Ofstead, and offers education to children of all ages, all the way from three years to sixth form.
If a bilingual education is something that's of interest, Lycée International de Londres Winston Churchill is somewhere that should be explored. It offers a unique experience and a standard of education that is unlike anything else in the area.
For younger children, Canopy and Wembley Park Montessori are both excellent nurseries. 
If you have children who are a little older - or are already planning for the future - and want to be located in close proximity to one of London's many great universities, West London also excels here. The University of West London has one of the best graduate employment rates in the country and is highly recommended by various academic and university ranking systems. If good schools are important to you. West London should be high on your list. 
3. A real community feel
Raising a young family in an area where there is a genuine community feel is absolutely key and is where many other areas of London fall short. Luckily, Wembley Park has a homely community feel and there are always plenty of fun, cultural events running.
Learn more about what's on in Wembley Park.
Have you heard about The Yellow? It's the community hub located in Wembley Park, packed full of fun, activities and community. There are almost always events running, meaning that you're always close to exciting workshops, inclusive clubs and classes for you and your little ones, catering to every interest imaginable. It's the perfect place to meet up with friends and build a strong community spirit - it's what Quintain Living is all about!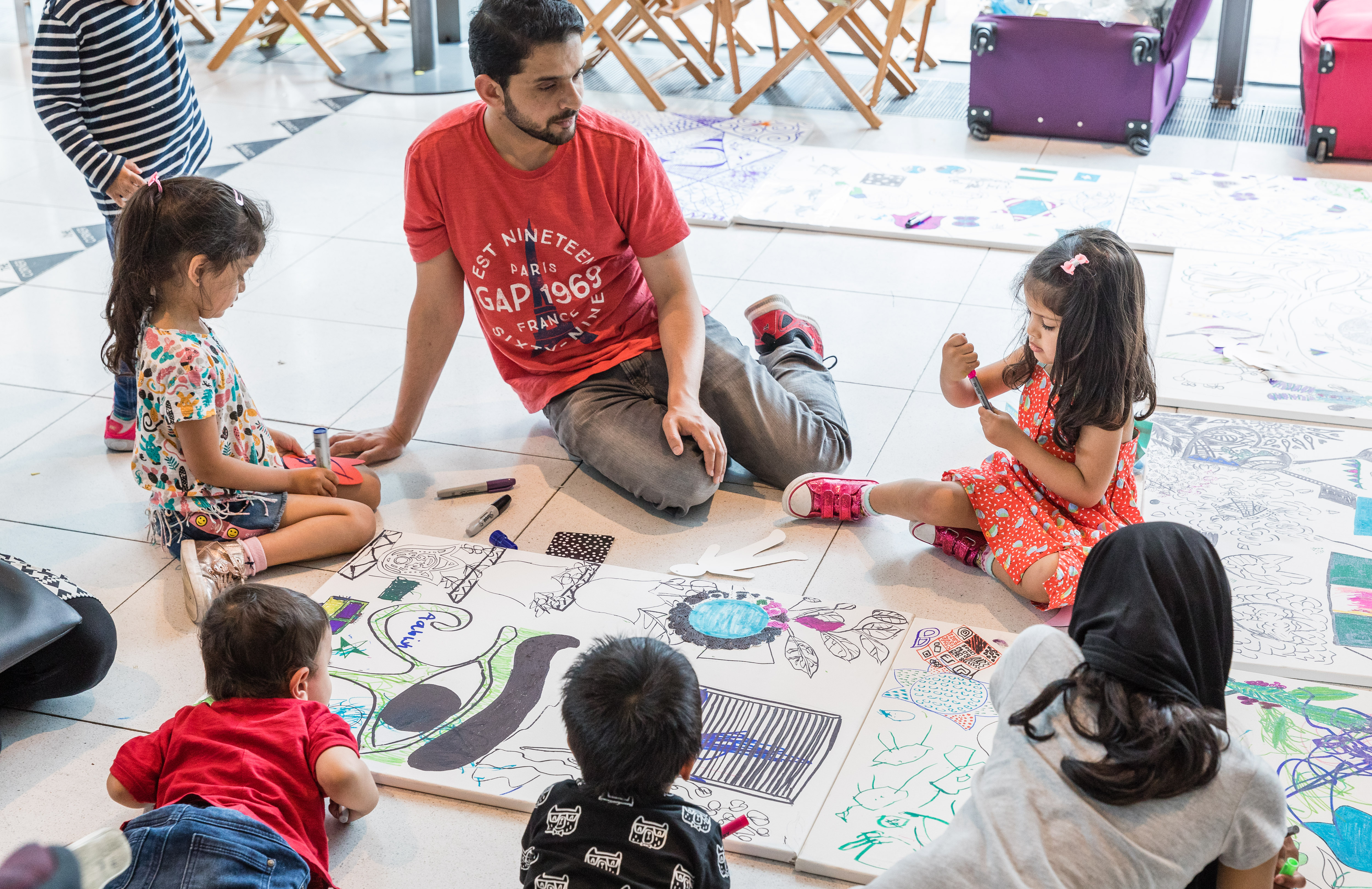 Where to raise a family in London
It's an understatement to say London is a vast city - but we know from experience that West London is the place to be, especially if you're looking to start a family or want to live somewhere safe to raise your children.
Wembley Park features the best this area of London has to offer, from green spaces to good schools, and our Quintain Living apartments are perfect for families. Here are just three of our favourite buildings.
1. Canada Gardens
Our Canada Gardens apartments feature cosy home interiors with a contemporary twist. They boast up to four bedrooms, so they're great if you want to raise a family but still need some space of your own. All that breathing space will allow you to truly appreciate your new home and is great for giving children the space they need to learn and grow.
There are plenty of facilities onsite for children and young families, including plenty of green space, a kids' play park and even allotments. And as Canada Gardens is just a short walk to the nearby tube station, you'll be able to enjoy excellent transport links (as you can with all of our apartments) - meaning you can quickly get the young ones to school or nursery.
2. Madison
If space is a key driver for you, the (up to) four-bedroom Madison apartment building may be the dream home that you've been looking for. The interior is mid-century modern, complete with furniture that matches. Inspired by the Mad Men-era, Madison is a must if you're looking for a family-friendly home.
Madison is great for young families and has an excellent children's adventure park, located in Podium Gardens, which is great for fitness for all ages. This is an excellent space that'll give children the much-needed room to explore and learn new things at a pace that suits them.
3. Ferrum
If you love open spaces and adore a New York loft-style living arrangement, Ferrum is an excellent option for you. These apartments move away from the classic London flat style and embrace the trans-Atlantic styles made famous by shows such as Friends and How I Met Your Mother. 
With up to three bedrooms, Ferrum is incredibly family-friendly due to its on-site kids' play area, which gives you plenty of opportunities to keep the children happy and entertained. And if you have a furry friend that's part of your young family, Ferrum also has a garden area and a dedicated dog park, meaning you won't need to venture out for a walk unless you want to. 
Are you and your family ready to make the move to West London? Then get in touch with a member of our fantastic team! We've got a wide range of apartment buildings that are perfect for young families and are family-friendly for all ages, whether you have toddlers or teenagers.