Happy International Cat Day! This purr-fect day has been celebrated around the world with fellow feline lovers since 2002 to raise awareness about our furry friends and help them to lead long, happy lives.
At Quintain Living, we are delighted to be one of the few places in London to openly welcome these fluff-balls into our homes - loud and proud. No more hiding your pets in your cupboards/friends apartments when your landlord drops by. Instead, we ask for lots of cuddles and pictures for the 'gram – we're a bit rebellious that way!
Not only do your pets get to explore their new neighbourhood freely, they also get to be apart of the #QuintainLiving Pets crew! That's right, we have one and it's pretty epic because they all get their very own Quintain Living Collar to show off their status a resident.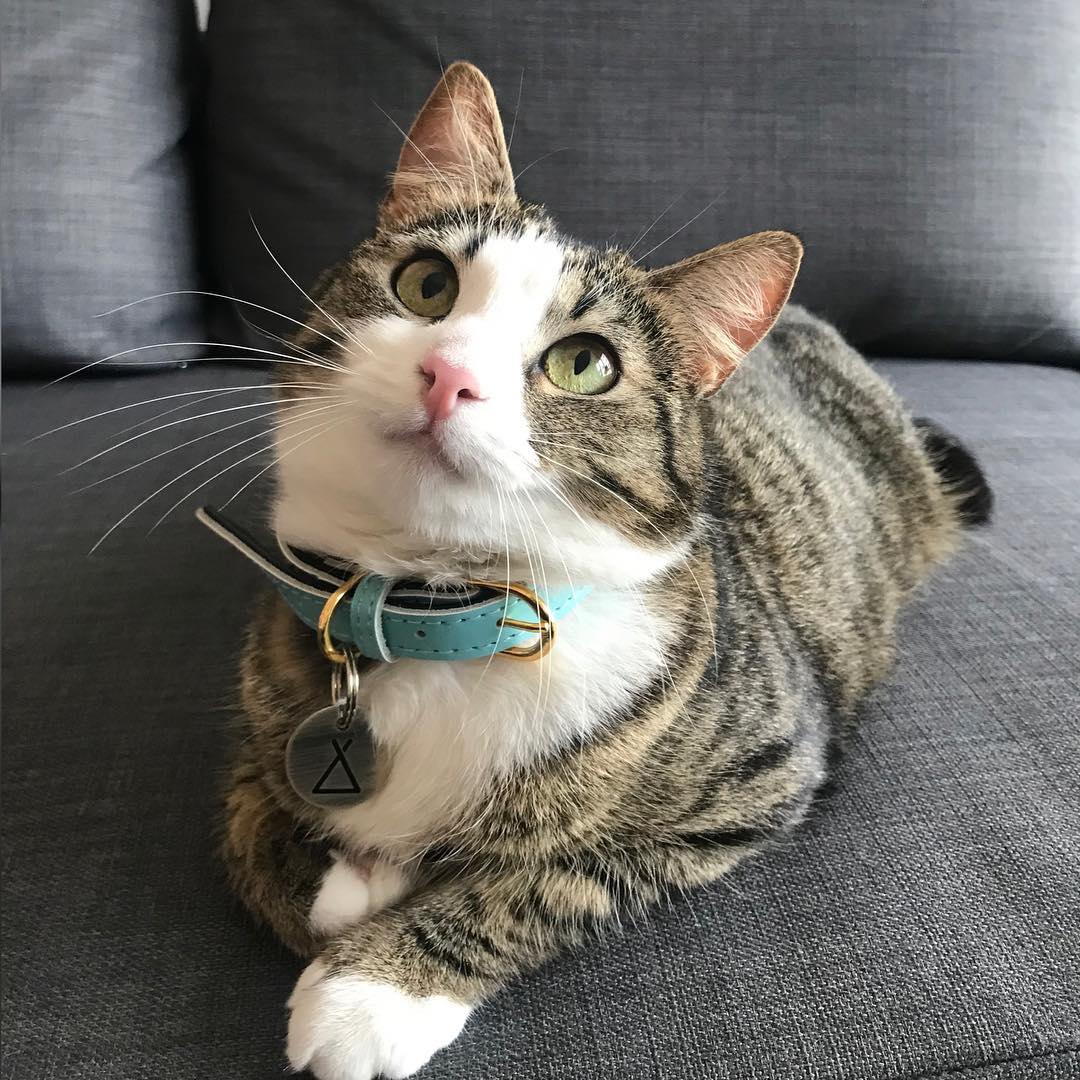 Take a look below to see what one of our two-legged residents, Artyom, had to say about their pet-friendly experience at Quintain Living so far.
 "Finding a pet friendly rent in London in a relatively short time (we only had 2 weeks to do that initially) was quite a challenge! All four of us are family. Our pets see us off when we go to work in the morning and welcome us back home in the evening. They make us happy just by always being there for us, helping us pause and recharge from the crazy pace of day-to-day life. They share the most precious and sad moments with us and love us unconditionally, and it is mutual. It's essential for every pet owner to stay together with their fluffy kids no matter what!"
 Did you know that cats are the best pets suited to apartment life? According to Dr Julie Ashton, a veterinary behaviour specialist, house cats typically spend up to 15 hours snoozing so as long as they have a great place to have that all-important cat nap and some scratching posts to play around in, they'll love it here!
Find out more about our pet-friendly buildings Landsby and Ferrum and their facilities.
Related Articles
14 May 2019: News
Quintain Living Resident Supperclub with Nawamin Boss

- Christmas Special
Cooking reality television to us Brits is just as important to us as any other TV show – with intense finals and all the drama to see which apple pie will win – it's fair to say we love our food. Which is why one of our signature events for our Quintain Living residents is The Supper Clubs. But in true Quintain Living style, these aren't just any supper clubs – they are cooked by the best of reality cooking TV, Masterchef stars of course!
Read article