With Met & Jubilee lines, National Rail and now the Night Tube running, living at Quintain Living means you are only ever 12 minutes away from Central London. So feast your eyes on this handy guide to some of our favourite bars in London Town, all of them within 30 minutes of Wembley Park.
The London Gin Club
Great Chapel Street, Soho
Nearest Tube: Tottenham Court Road
If gin is your thing, and at the moment it's everyone's, then mosey on down to The London Gin Club in Soho, where there are nearly 200 different gins on offer with accompanying tonics and garnishes, alongside the usual (but very good) cocktail fare. If you're a true lover of gin (like me) then you can also book in for one of three different gin tasting events, including The History of Gin which gives a whistle-stop tour of the spirit also known as "mother's ruin".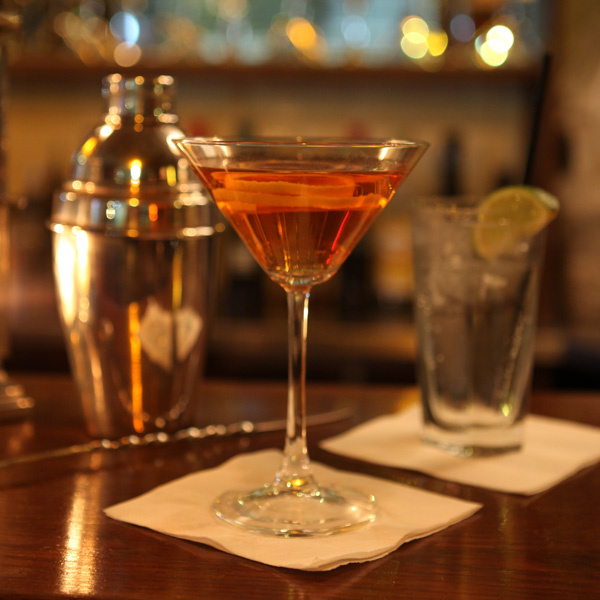 Queen's Head
Acton Street, Kings Cross
Nearest Tube: Kings Cross St Pancras
Everyone loves a cosy London pub, so look no further than The Queen's Head. This beautiful Victorian public house, with live piano music every Thursday and Sunday and jazz night the last Thursday of every month, is based just a two minute walk away from King's Cross St Pancras. They have a huge selection of beers and ales, many from local breweries such as Redemption or Trumans, as well as three hand pumps. There's also an exceptional wine and spirit selection, including an impressive whiskey list. Not only that, they do proper pub grub food, and two personal favourites are the seriously yummy Melton Mowbray pork pie and piccalilli followed by the chocolate board with fig truffles and chocolate cigars.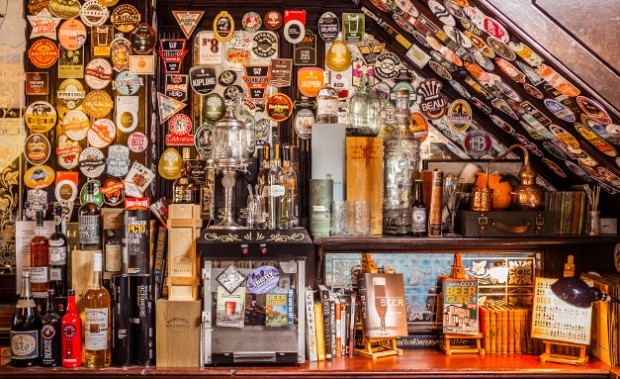 Finnish Rooftop Bar and Sauna
Queen Elizabeth Hall, Southbank
Nearest Tube: Waterloo
Hot foot it over to the Roof Garden at Queen Elizabeth Hall on the Southbank. This beautiful garden was created back in 2011 as part of Festival of Britain's 60th anniversary, and allows you to relax among wild flowers and allotments with amazing views of the London skyline and Thames. It's had a festive makeover as part of Southbank Centre's Wintertime festivities, and now includes a Finnish sauna as well as mulled wine and other warming Nordic treats at the bar. Each 16 person session lasts 70 minutes, and more details, including how to book, can be found here.

Mr Foggs
Bruton Lane, Mayfair
Nearest Tube: Bond Street
Absolutely crammed full of travelling paraphernalia, Mr Foggs is decked out in homage to its imaginary Victorian namesake, with trunks doubled up as tables, and old fashioned suitcases with luggage tags on shelves alongside mantelpiece clocks and globes.  It's a pretty quirky place for drinks, but enjoy them you will as the bar staff create a range of exciting cocktails for you and your friends. Not only that, if you come on a Saturday or Sunday, you can enjoy a 'Tipsy Tea', which is a champagne or gin tea accompanied with a selection of sandwiches and cakes. Amazing!
Seymour's Parlour
Zetter Townhouse, Seymour Street, Marylebone
Nearest Tube: Marble Arch
Located in The Zetter Townhouse, a boutique hotel nestled just back from Oxford Street and away from the hustle and bustle of shoppers, Seymour's Parlour is a cocktail lounge that could pass as a private residence. With burgundy walls and dark wood furniture, it feels like you're relaxing in someone's living room, all the while sipping on some dazzling cocktail concoctions. Try Uncle Seymour's Tea, with papaya, mango leaves liqueur and champagne – you'll love it. Otherwise you can go off-piste and let one of the expert mixologists craft something just for you.
Related Articles
14 May 2019: News
Quintain Living Resident Supperclub with Nawamin Boss

- Christmas Special
Cooking reality television to us Brits is just as important to us as any other TV show – with intense finals and all the drama to see which apple pie will win – it's fair to say we love our food. Which is why one of our signature events for our Quintain Living residents is The Supper Clubs. But in true Quintain Living style, these aren't just any supper clubs – they are cooked by the best of reality cooking TV, Masterchef stars of course!
Read article