Just 12 minutes tube ride from Central London, Wembley Park is a buzzing new creative neighbourhood, home to amazing food, culture, shopping and entertainment - somewhere you'll be proud to call home.
Think you know Wembley Park? Think again.
Eat & Drink
Foodie heaven.

Spoilt for choice
Explore over 50 places to eat and drink, with the latest Boxpark featuring 20+ global street food traders. Renowned bakery Bread Ahead from Borough Market with its all-day restaurant and bakery school, artisan pasta specialists Pasta Remoli and the London Designer Outlet's 20+ restaurants from Wagamama, Zizzi, Nandos and more.
Culture
Troubadour

Wembley Park Theatre
The team behind Wembley Park's new 2,000 seat capacity theatre, has brought War Horse in 2019 and is working in collaboration with well-known and emerging production companies and artists to stage world-class entertainment.
Shopping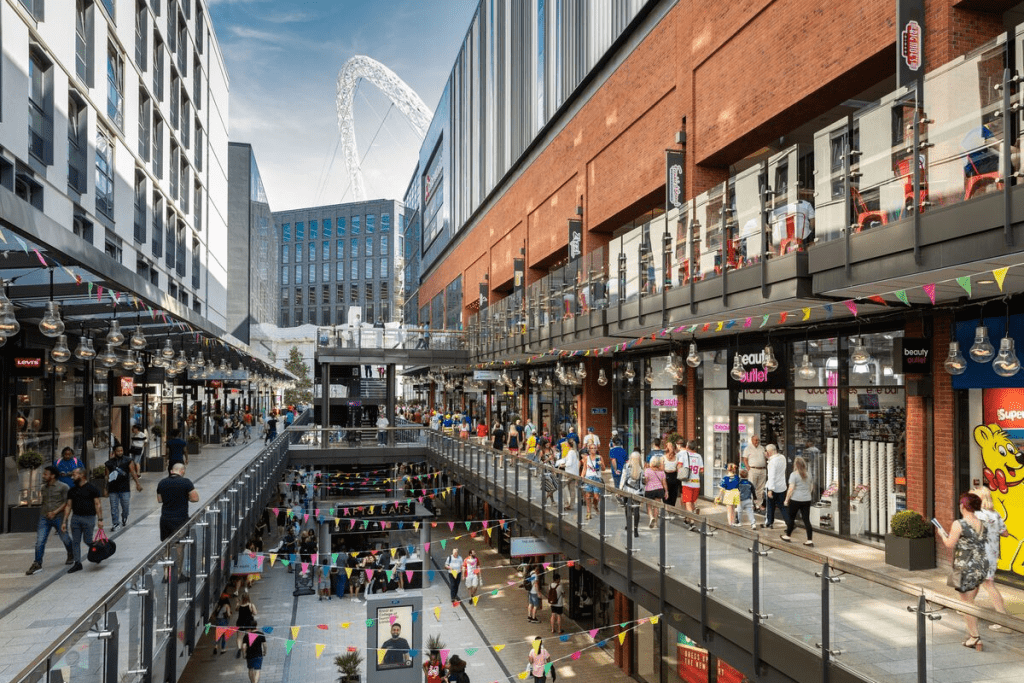 London

Designer Outlet (LDO)
LDO features 70+ high street brands from Nike, Converse, Kurt Geiger, Gap and more – all up to 70% off, all year round. And with its 9-screen Cineworld and 20+ restaurants, you'll be able to fill your boots (and your bags), day or night.
Shopping
A market and community of independent merchants, makers, and doers, ranging across the likes of fashion, arts and crafts, health and wellness, food and more. The focus is on sustainable, ethically sourced products.

What's happening?
Wembley Park is changing every day with new retail brands, cultural events and things to do. Here's a snapshot of what's on, what's coming soon, or a feature on who's recently arrived in this exciting new neighbourhood of London. Swipe or scroll through to see what's happening.
More
Yoga
MoreYoga offers affordable classes at stunning studios. For beginners to veterans, they want Yoga to be accessible and enjoyable, so pride themselves in small class sizes, experienced instructors and a variety of styles of yoga.
Getty Gallery
Exhibition
The new exhibition 'Heroes' features over 100 intimate photographs of global artists who've played at Wembley from The Beatles, Bowie and The Rolling Stones to Queens of the Stone Age, Beyonce and The Prodigy.
Chop
Chop
Luxe barbers & hairdressers without the price tag. Pick from 24 styles, 20mins for £20. Book through their app, with a virtual queue, automated payment and they take care of the rest.
Bad axe
throwing
These guys are the world's biggest urban axe throwing club. What was a Canadian backyard pastime is now a fun (and safe) night out. With the help of talented axe throwing coaches, it's great fun.
Pasta
Remoli
Chef Simone Remoli (formerly of Locanda Locatelli and Bocca di Lupo) serves some of the best pasta you can buy in London. Authentic, artisan – you can eat in the restaurant or take home.
Twenty3C
bike shop
This specialist bike shop, workshop, and coffee shop is run by real cycling enthusiasts.
Rise
The Opening event
RISE tells the story of how, for generations, people of different countries, faiths and backgrounds came to build their future in Brent together. Set to an incredible soundtrack, against the backdrop of Wembley Stadium.
Winterfest
2019
Wembley Park transforms into an immersive multi-sensory playground of art installations, from the acclaimed Sonic Runway (from Burning Man festival) to London's tallest-ever LED light Christmas Tree. 20 Nov '19 to 3 Jan '20.
Wellness
Selected Tipi buildings have gyms included such as the Ferrum gym featured here. But there are also others locally, from The Gym group and Better gym. And there's the fantastic, newly opened More Yoga studio and The Yellow's run club.
Community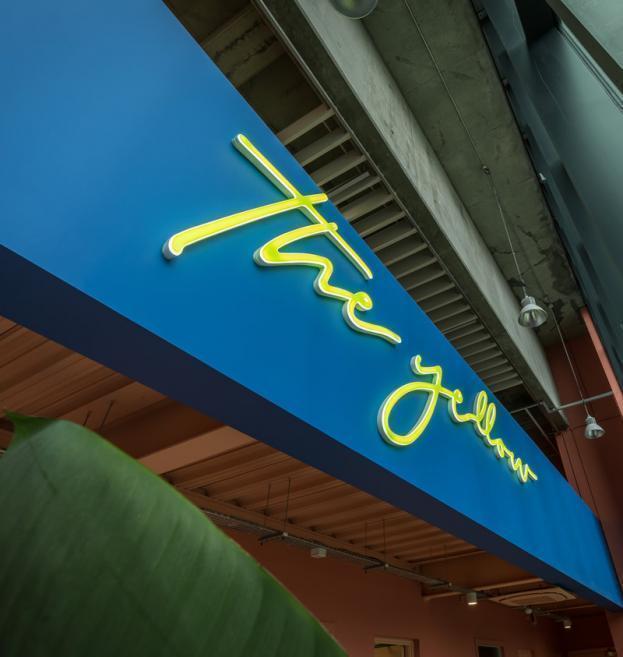 The Yellow is like no community center you've ever seen before. It's a vibrant community hub for anyone and everyone, hosting regular classes, workshops, and events to get you fit, learn new skills or get creative.
Shopping
There's Sainsbury's, Co-op, Tesco, Asda, Lidl, Costco all within a short distance of your Tipi apartment. Along with nurseries, a post office, IKEA, ATMs, petrol stations, etc. Everything you need is on your doorstep.
Entertainment
Wembley Park is home to iconic, world-class sporting & music entertainment thanks to Wembley Stadium and the SSE Arena, Wembley. So at Tipi we give residents the chance to win free tickets via monthly prize draw to fantastic events every month. Our residents have been to see everyone from NFL and Ed Sheeran to Robbie Williams and Mickey Flanagan.
We're 7 mins walk away from Wembley Park tube station which has Met and Jubilee lines, easy peasy.
Tipi hub
20 Olympic Way
Wembley HA9 0GU
Get directions
Live in London's exciting, new neighbourhood
Choose your ideal home today